Central Sierra, Ecuador
Ecuador's Central Sierra region is often referred to as "La Avenida de Volcanes", or "Avenue of Volcanoes." The logic behind this nickname becomes clear as soon as you venture down the Pan-American Highway, where you'll find yourself between parallel rows of massive volcanic peaks. The chain of large cinder cone volcanoes, capped in white- and blue-hued glaciers, are unique to this part of the Andes range. Most of Ecuador's national parks are located in this region, and are home to pristine, wide-open landscapes. Travel along the "Avenue" and experience the exciting blend of colonial towns, national parks, and Ecuadorian culture that the Central Sierra has to offer.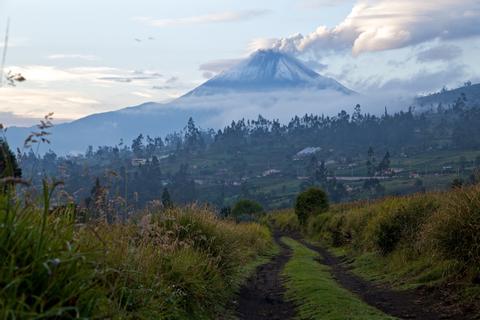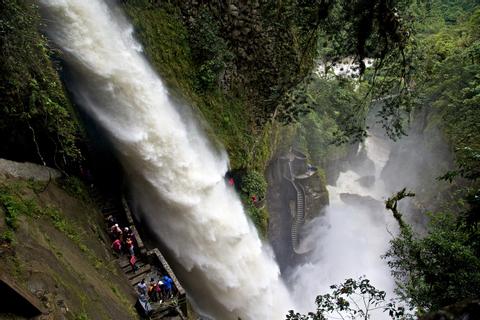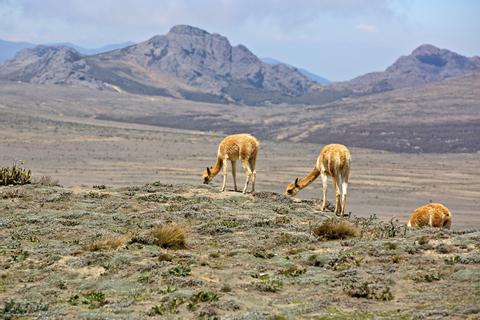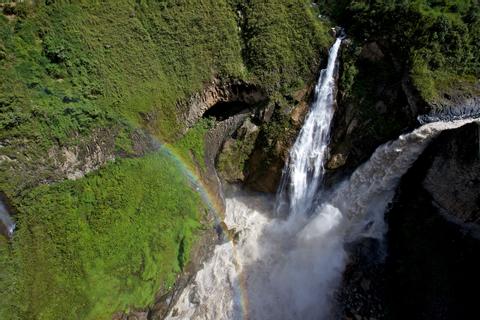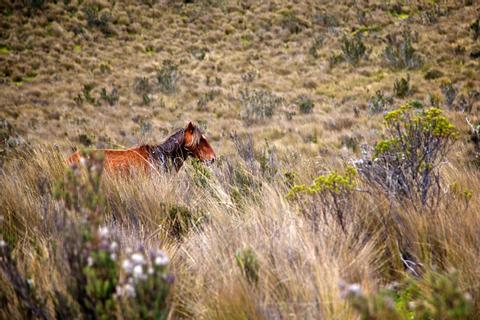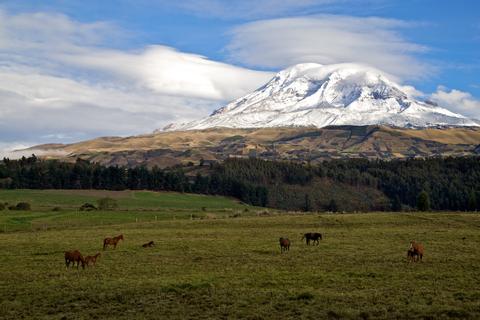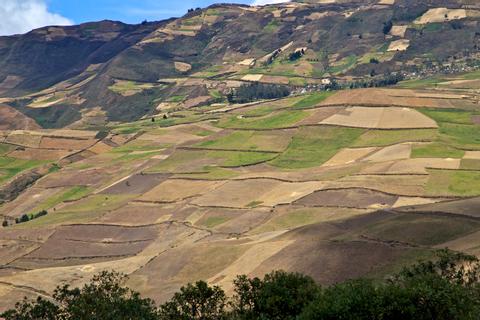 The Pan-American Highway allows visitors to reach the charming highland cities and vast national parks that make up the Central Sierra. The region's hillsides are a patchwork of farms and large colonial homes. An indigenous Quechua influence is prevalent here, making this a great region to experience and learn more about this unique culture.
There are several colorful colonial towns scattered throughout this region. Heading south from Quito, the first substantial city is Latacunga. The city's cobblestoned streets offer a quaint and bustling feel. Further south, Riobamba is a commercial hub with a more modern-day look. However, Riobamba's colonial roots are still evidenced by a handful of old churches and buildings. Both of these towns are a great place to base yourself while visiting the handful of national parks located nearby.
On the eastern side of the region is the attractive town of Baños. A highlight for many visitors, Baños' natural hot springs make for a relaxing visit. Situated at an elevation of just 5,955 feet (1,815 m), Baños maintains a warm, subtropical climate that can provide much needed relief after visiting some of the colder, mountainous destinations in the rest of the Central Sierra.
No matter where you are in the Central Sierra, volcanoes will constantly draw your attention. Two paralleling chains of volcanoes dominate the region. The majority are stratovolcanoes—conical in shape and made up of layers of ash and lava. They are very active, with several eruptions occurring in the last few decades. The Tungurahua Volcano often has small, periodic eruptions throughout the year.
Well known for its great alpine climbing, Ecuador's two highest summits, Cotopaxi (19,347 ft/5,897 m) and Chimborazo (20,564 ft/6,268 m) regularly attract mountaineers from around the world. For those looking to incorporate a climb into their trip, the Central Sierra is a great place for first-time and experienced mountaineers alike. The most popular climb is on the Cotopaxi Volcano. The best times of the year to climb are June – August and November – February.
The climate ranges greatly in this region. While annual precipitation is relatively low, the dry season ranges from June – September. The Central Sierra highlands maintain an average elevation of 9,000 feet (2743 m), resulting in daytime temperatures that range from 50°F (10°C) to 60°F (15.6°C). Nighttime temperatures can drop as low as 40°F (4.4°C). Many of the national parks are at an even higher elevation, resulting in even colder temperatures, often below 45°F (7.2°C). Cold winds make for a frigid (yet still worthwhile) experience. Contrastingly, the lowland town of Baños is subtropical, with warm temperatures averaging around 70°F (21.1°C). Baños is also prone to more frequent rainfall.
Personalized Trips for Central Sierra, Ecuador
Where to go in Central Sierra, Ecuador