Cuicocha Lagun, Ecuador
At the base of the jagged Cuicocha Volcano is one of Ecuador's largest crater lakes. Standing on the rim of this extinct volcanic crater, visitors are welcomed to a dazzling spectrum of blues radiating from the waters of this highland gem.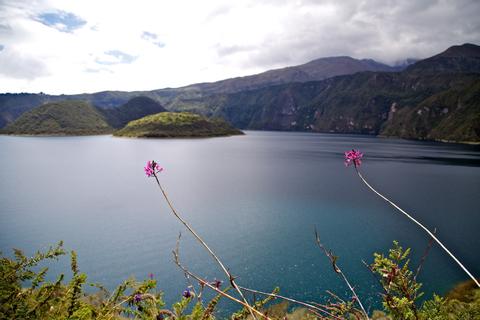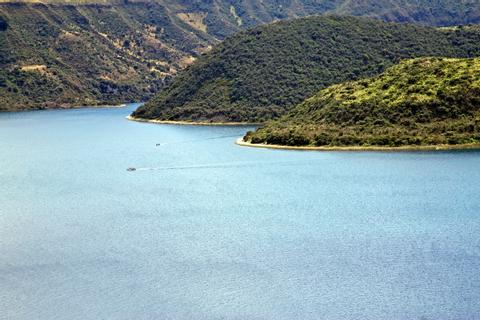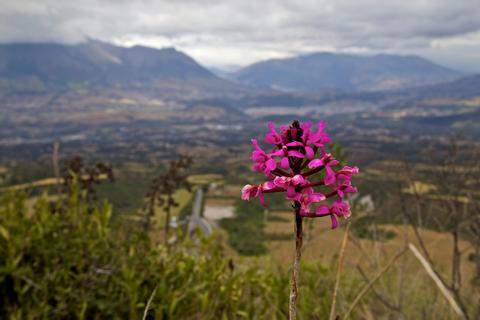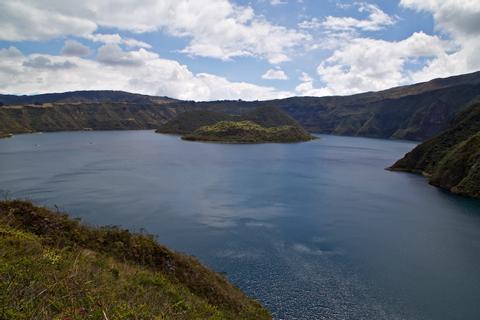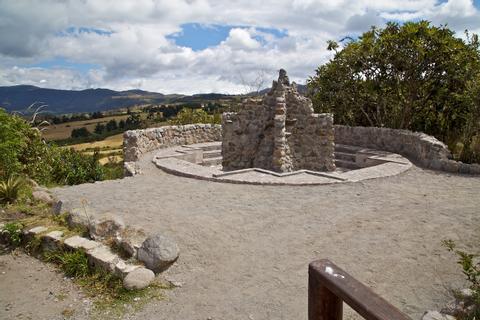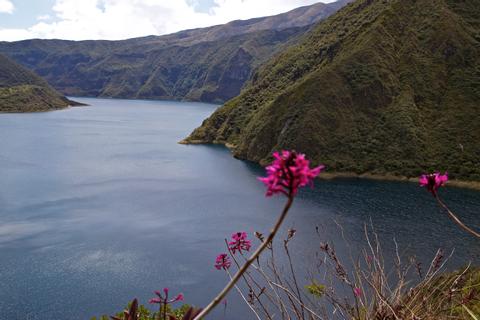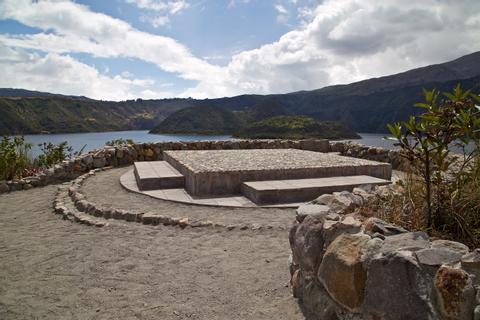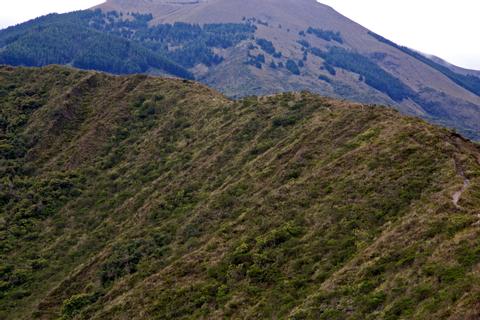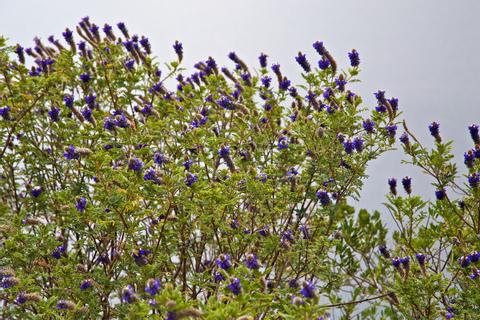 The Laguna Cuicocha is a 2-mile (3.2-km) wide and 650-feet (198-m) deep laguna. A laguna is a lake formed atop an extinct volcanic crater, which is known as a caldera. This caldera formed in the wake of an eruption nearly 3100 years ago. There are two islands in the middle of Laguna Cuicocha—the islands are actually old lava domes.
A hiking trail circumnavigates the crater rim (about a 5-hour hike), but visitors can wander the trail around the rim to any distance they would like. Interpretive exhibits are placed alongside the trail, providing additional historical and cultural context. Boat rides around the lake are also available, and can give visitors a different perspective of the crater.