Quilotoa Lagun, Ecuador
High in the western Central Sierra is the picturesque Laguna Quilotoa. The dazzling colors of this lake make it a truly spectacular sight.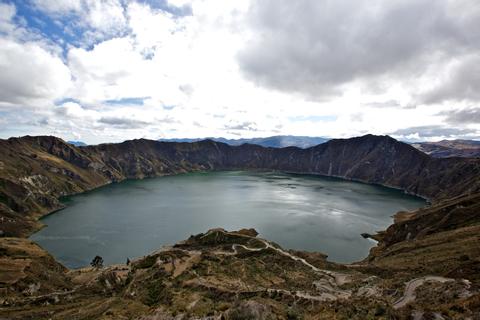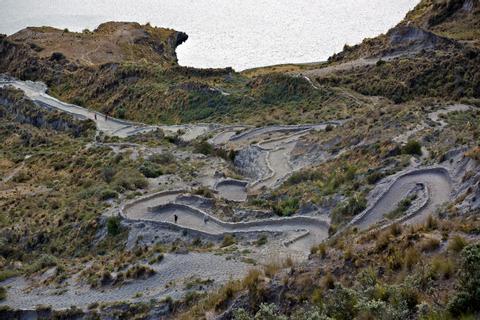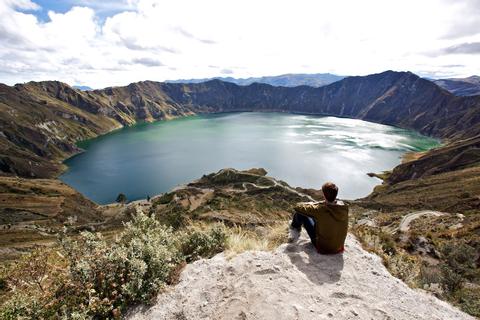 Laguna Quilotoa is situated in the basin of a collapsed volcanic dome. Climbing up to the rim of Laguna Quilotoa and looking down at its turquoise and jade colors is an arresting experience. The colors of the laguna change continually, a result of the minerals in the water and the amount of sunlight striking the lake. A steep hiking trail winds down to the shores of the laguna, while another trail leads around the rim of the caldera. Kayak and horse rentals are available.
The laguna is situated at 12,600 feet (3,840 m), which gives it a windy and cold climate. Visitors can expect temperatures to reach no higher than 50°F (10°C) during the day, with even colder temperatures coming at night. Rainfall is infrequent but possible.