Machalilla National Park, Ecuador
As the only coastal national park in Ecuador, the Machalilla National Park sports protected beaches and tracts of dry forest. This makes it one of the best stops along the Ecuadorian coast.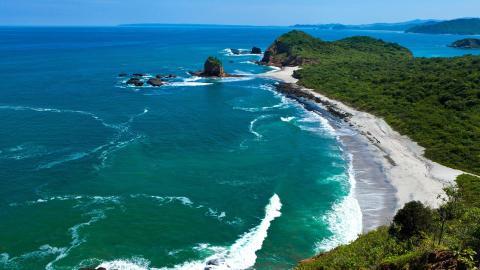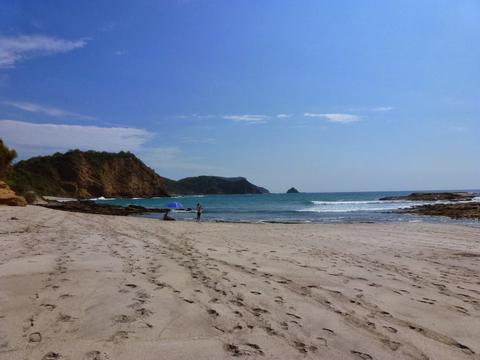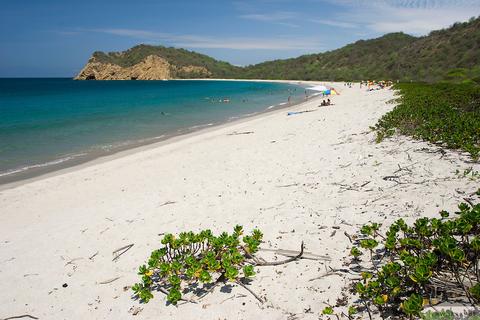 The Machalilla National Park is located just north of Puerto Lopez, and can easily be visited for the day while staying in this town. The park protects over 30 miles (48 km) of coastline and 150 square miles (388 sq km) of land. Three distinct biomes – the coast, dry forest, and cloud forest – make up Machalilla. The dry forest comprises the majority of the park, and hosts several hiking trails that lead to prominent vistas.
A large hot spring allows visitors to take a dip into mineral pools. Visitors are also encouraged to dig into the mud at the bottom of the spring for a mud bath. Head towards the ocean and you will find one of the best beaches along the Ecuadorian coast. Playa Los Frailes is the most popular beach in Machalilla with its lengthy white sand beach and warm, turquoise water. A hiking trail out to an adjacent bluff allows for a clear view of the pristine coastline. Keep an eye out for the red-chested frigate birds that soar overhead and give the beach its name.
Machalilla National Park Things to Do