Mitad Del Mundo, Ecuador
Mitad Del Mundo is a monument to Ecuador's namesake, the equator, with the site's name meaning "the middle of the world." If you've ever wanted to set a foot in each hemisphere, this is your chance to do it.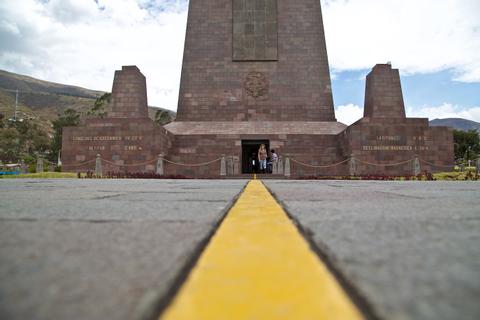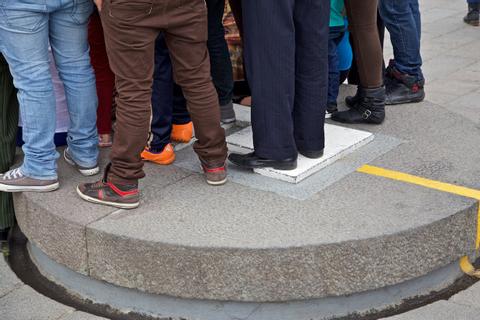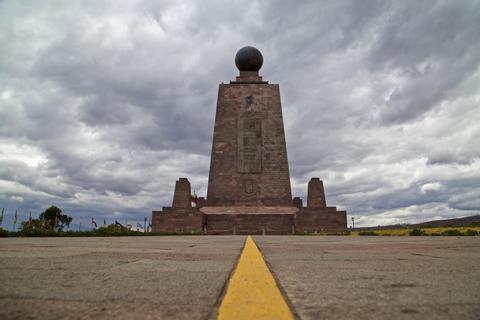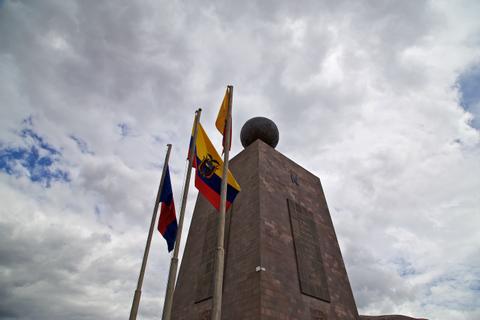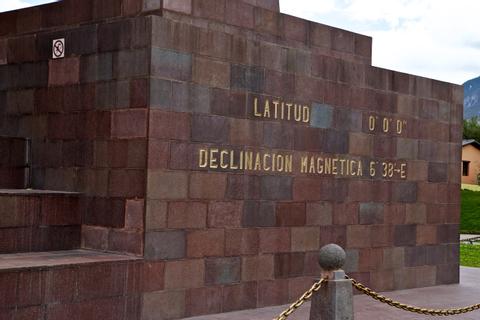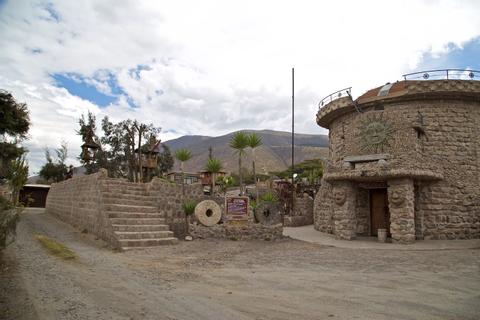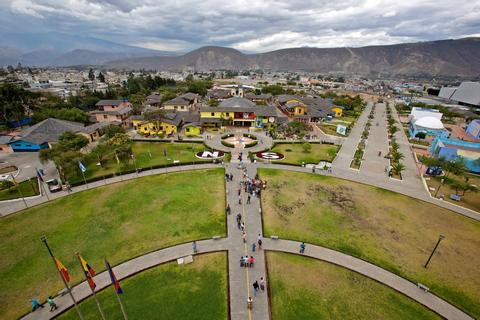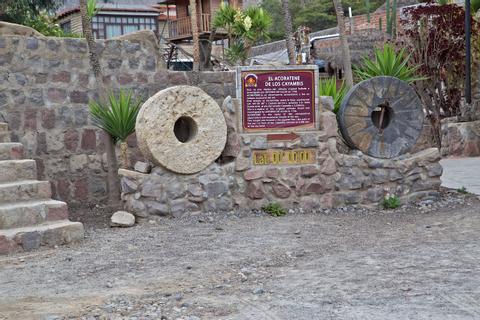 A large obelisk structure marks the famed middle of the world. Originally the monument was built in 1982 to commemorate a team of French explorers who set out in 1736 on an expedition to map the equator. A bright yellow line runs through the middle of the monument to mark the equatorial line.
However, unbeknownst to many visitors, the monument and yellow line is about 600 feet (183 m) off the true 0° latitude—an easy mistake to make in 1736. To visit the true equatorial line, just walk 600 feet (183 m) north of the monument to El Museo de Sitio Intiñan.