Sangay National Park, Ecuador
A UNESCO World Heritage Site, the Sangay National Park is Ecuador's largest protected highland area. This remote park is home to three volcanoes, as well as a wide variety of flora and fauna.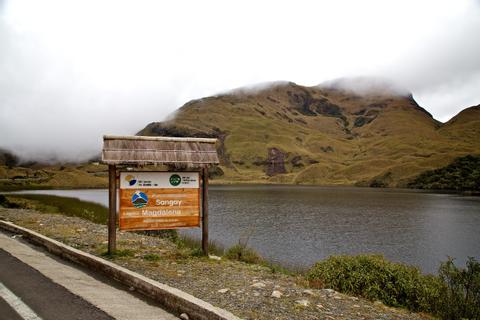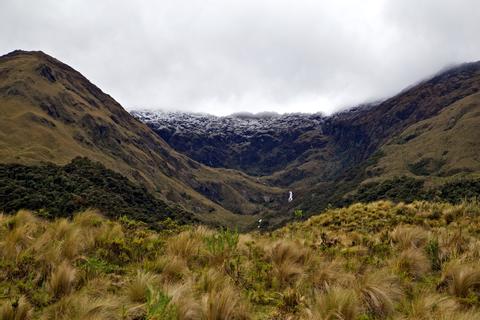 The park's extensive 3,000 square miles (4,828 sq km) make it the largest protected area in all of the Sierras. It was designated a UNESCO World Heritage Site in 1983. Over 10 different life zones are found within the park. On the western flank is the highland grassy region, known as páramo. On the eastern side, the park swells to cover parts of the Amazon basin. Not surprisingly, the Sangay National Park is home to a wide variety of flora and fauna—nearly 500 species of birds and over 3,000 species of plants are found here. More elusive animals, including tapirs, pumas and spectacled bears, also reside here.
Several volcanoes are found within the Sangay National Park. The active Tungurahua Volcano lies within the northern reaches of the park. This conical volcano reaches an elevation of 16,480 feet (5,023 m) and constantly releases small plumes of ash. In the middle of the park is El Altar, a 17,451-foot (5,319-m) tall, half-moon caldera, with a laguna at its base. Before El Altar erupted several thousands of years ago, it was likely one of the largest volcanoes in the world. In the southern reaches of the park is the Sangay Volcano, which rises to a height of 17,388 feet (5,300 m). This volcano is still active and sporadically emits ash from its peak. The only climbing done on these mountains is at El Altar, but even this is considered an advanced climb.
Unfortunately, most of the Sangay National Park is not easily accessible for visitors, and few facilities exist. A handful of hiking opportunities, however, are accessible around the El Altar region—these can make for an unforgettable wilderness experience.