Waterfall Route Banos-Puyo, Ecuador
Thundering waterfalls and whitewater rivers cascade all around the road that leads from Baños to Puyo. A number of zip lines, gondolas and overlooks provide visitors with a chance to see these massive waterfalls up-close.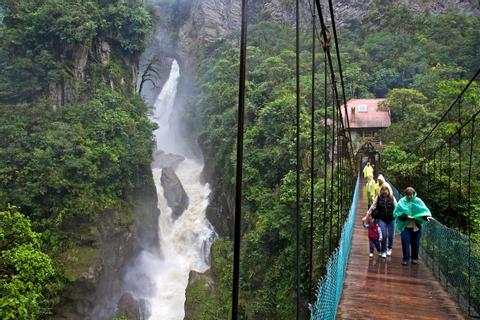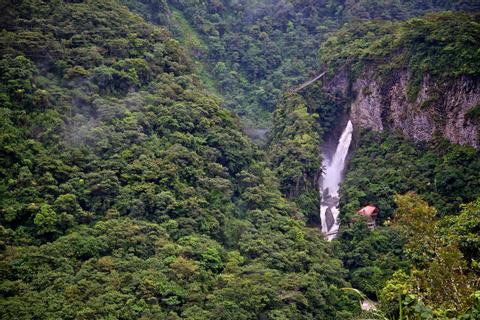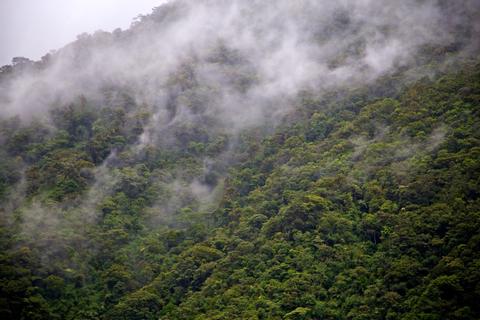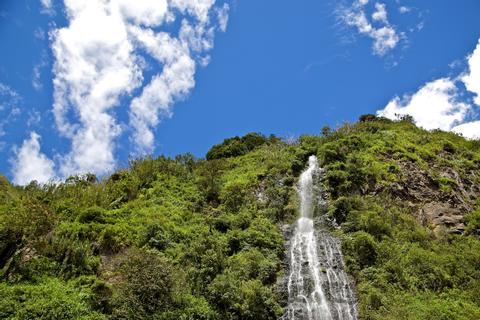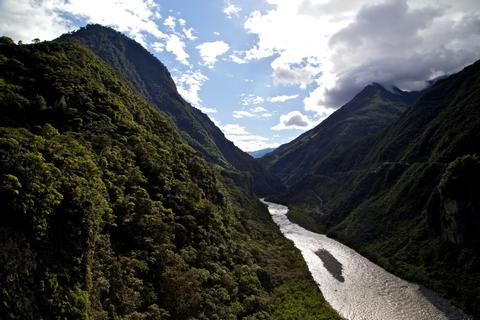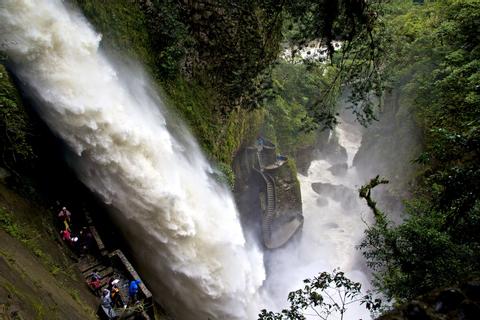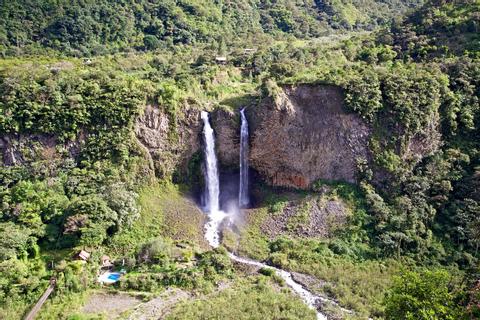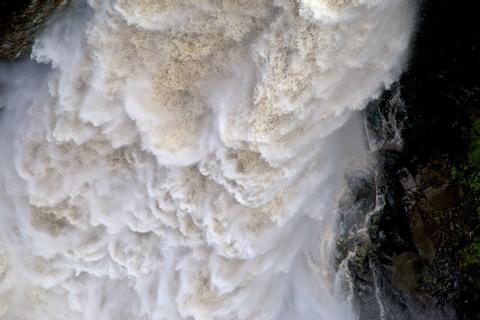 The road between Baños and Puyo is known as the "Waterfall Route." The narrow road is etched into a steep hillside and follows the course of the Pastaza River. Several prominent waterfalls can be visited along this route, and a tour of them makes for an thrilling adventure. Zip lines and gondolas can take passengers directly over these immense cascades of water.
One of the most notable stops along the route is the Pailón del Diablo. Visitors have the chance to walk to waterfall-side decks, and get extremely close to the thundering rush of water. Two suspension bridges above the waterfall allow for another exciting perspective. For the adventurous, a cave-like route visits the decks, suspension bridges, and even a spot beneath the waterfall. However, conditions need to be just right for park rangers to open this route.