Kapawi Lodge prides itself on its comfortable accommodations in a remote part of the Amazon jungle. This is still the home of the Achuar people, and species of plants and animals you won't find anywhere else.
Featured in:
Eco Lodges, Sustainable, Cabins and Villas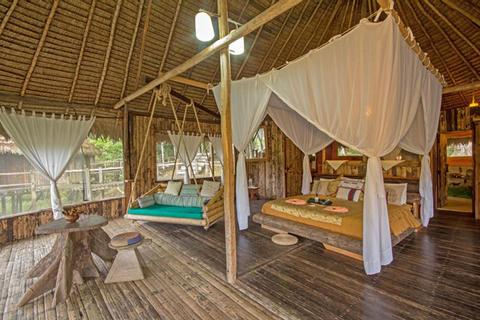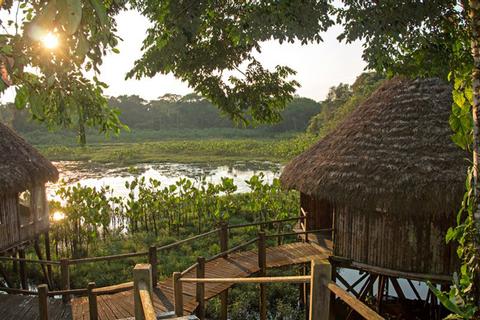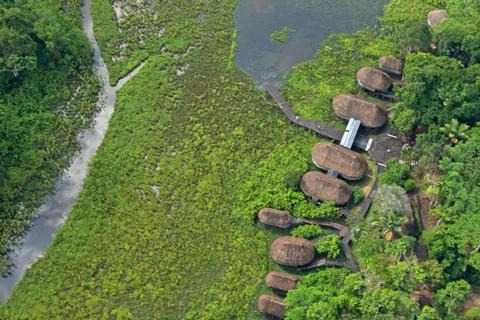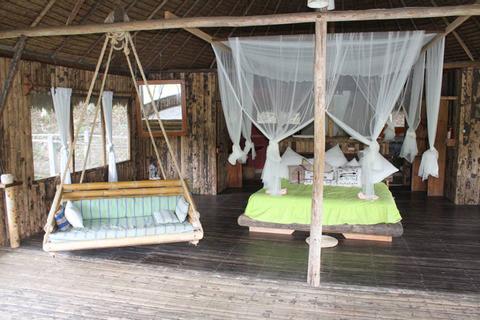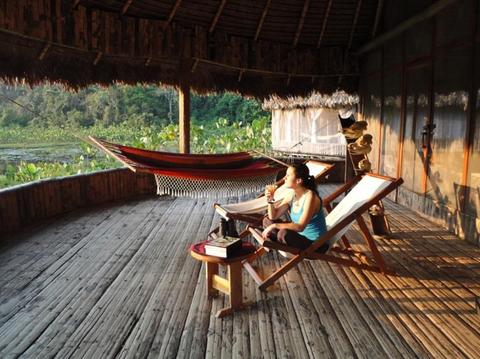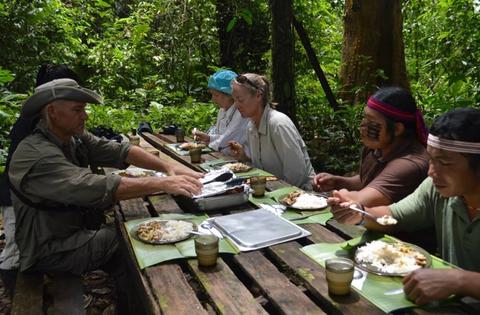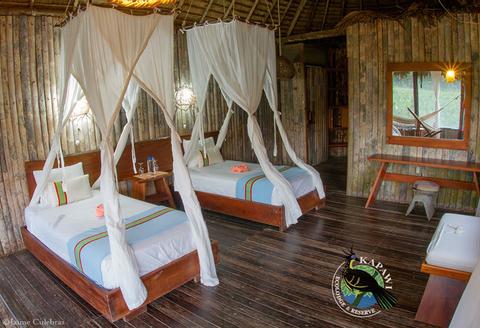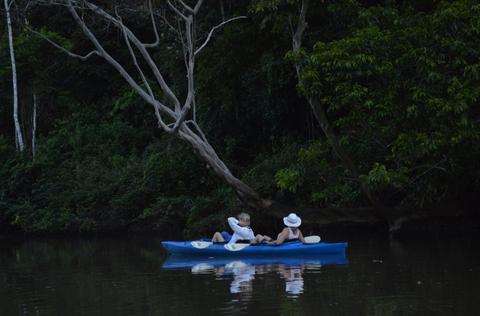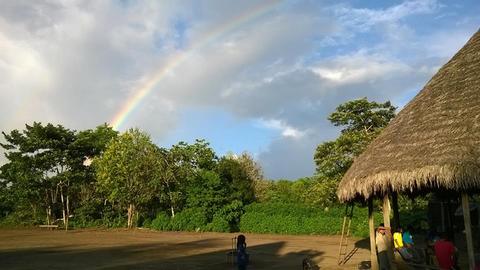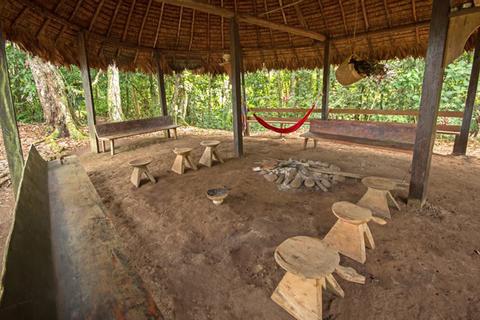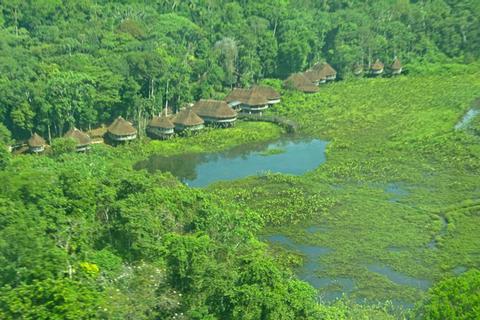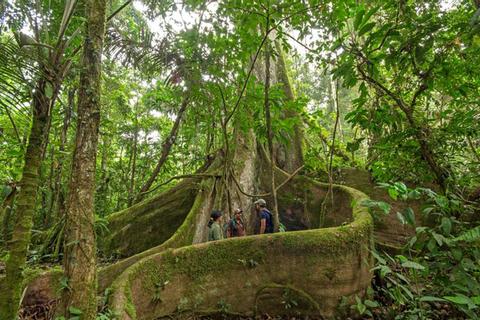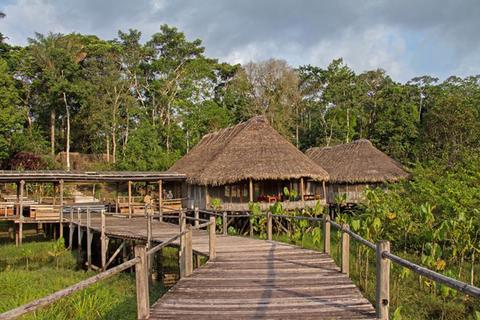 3:00 p.m. check in
12:00 p.m. check out
Raised boardwalks connect the cabins to the communal spaces. These areas have roofs and open floor plans, allowing you to sit and admire the many species of bird that visit the nearby lagoon. Hummingbirds, kingfishers, and egrets are all common sights. You can swim or go tubing in the lakes and rivers near the lodge. Many of the staff are native Achuar people, and have close personal knowledge of the rainforest. Ask them for pointers when you're setting off on a hike. On your early morning hikes, you have the best chance to see some birds.
Cabins are screened to keep animals away and maintain optimum ventilation. At night, the nocturnal birds and tree frogs will sing you to sleep. Rooms are spacious and quite clean, with large windows that let in plenty of light. Each cabin has its own porch, with patio furniture so you can spend free time comfortably contemplating your surroundings.
Your room comes with energy-saving electric lamps, as well as electrical outlets. Guests use flashlights to travel to and from their cabins at night, so as to avoid confusing the nocturnal animals that live around the cabin. The lodge also provides biodegradable bath products for use during your stay. There is a mosquito net over each of the beds. You can store your belongings in the room's safety deposit box.
Kapawi Lodge is powered by solar panels. These solar panels have a backup generator. In spite of the wild setting, these accommodations look quite elegant and modern. The cabins are designed to look like traditional Achuar structures. Private bathrooms come with hot water, heated by environmentally friendly solar panels.
Meals at the lodge include a variety of Ecuadorian, international, and traditional Achuar dishes. You'll eat in the open-air dining room, which is built with a similar design to the lodges. If you're getting up early to watch the birds, the hotel serves a small breakfast at dawn. A little later in the morning, the full breakfast buffet begins. You can have lunch in the dining room, or take a bagged lunch with you.
In the dining room, guests have access to purified drinking water. The main office has a satellite phone and Internet connection, for use in during emergencies.
More Property Amenities
Hammocks
Hot Water
Jungle View
Safe Deposit Box
Accommodations
Standard Room 8 Days/7Nights
Sleeps 3
Hot Water
Safe Deposit Box
Standard Room 5 Days/4Nights
Sleeps 3
Hot Water
Safe Deposit Box
Standard Room 4 Days/3Nights
Sleeps 3
Hot Water
Safe Deposit Box