Hotel La Chimenea is in downtown Baños, not far from the thermal baths that give the city its name. Stroll the streets around the hotel for a glimpse of culture in this cool, lush town in the Central Sierra. You'll find plenty of nature adventures await you in the surrounding mountains, and these affordable accommodations make it possible for you to budget for more activities.
Featured in:
Bed and Breakfast, Budget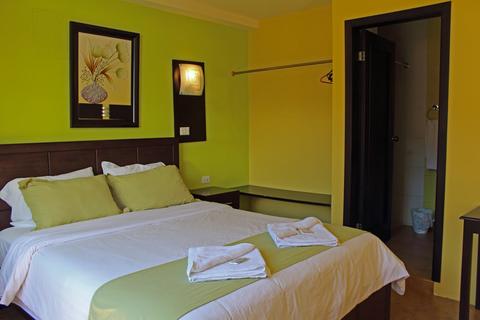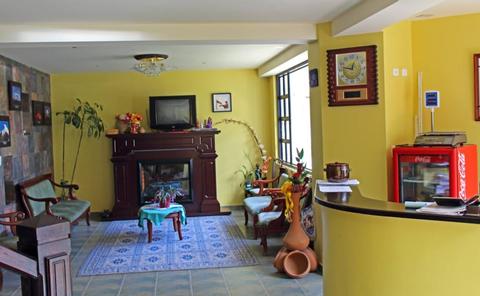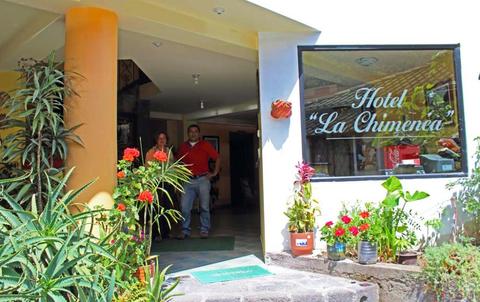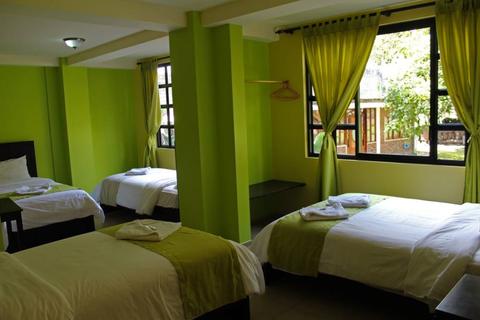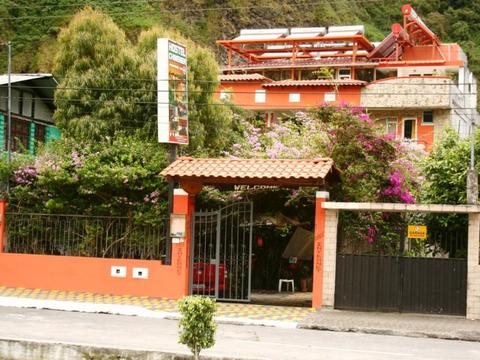 12:00 p.m. check in
11:00 a.m. check out
– Some rooms feature –
Wireless Internet
The Tungurahua Volcano gives the thermal baths here their heat, but only the most intrepid hikers venture to the volcano itself. Right outside of the Tungurahua National Park, you can visit the "Swing at the End of the World" for a tremendous view of the volcanic landscape, on a thrilling swing that allows your feet to leave the safety of the ground behind. For more adventure, consider taking a thrilling rafting tour down the Pastaza River.
You can choose from dorm rooms that are set up for 4 to 6 guests, or a private room that can accommodate 1 to 3 people. Rooms are clean and tidy, with simple decorative touches like an exposed stone wall. Guests can also watch cable TV. All of the accommodations come with bathrooms. Hotel La Chiminea offers luggage storage and laundry service.
Breakfast is included in your stay — you can look forward to eggs, cheese, bread, and butter. There's also a kitchen for guests to use if they'd like to make themselves dinner. If you're looking for a convenient on-site drink, there's a bar as well as an onsite cafeteria.
The grounds also come with a panoramic terrace. You'll also find facilities for relaxation on the grounds of the hotel – take a dip in the swimming pool and get in some relaxation in the steam bath or the Jacuzzi. The spa also offers massage services. For more downtime entertainment, there are also board games and books you can borrow.
More Property Amenities
Accommodations
Cable TV
Hot Water
Wireless Internet