Hotel Casa de Las Rosas is a lovely bed & breakfast in Cuenca. The hotel is small and has nice rooms and inviting common areas.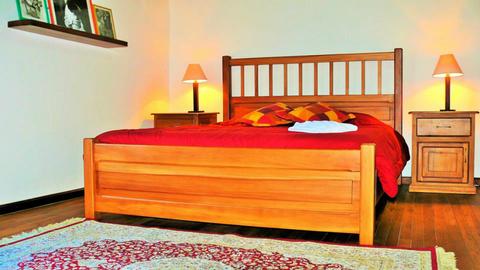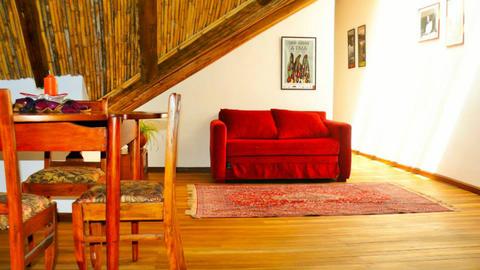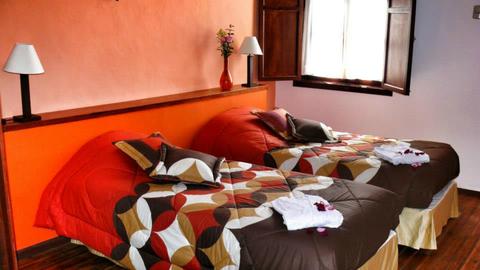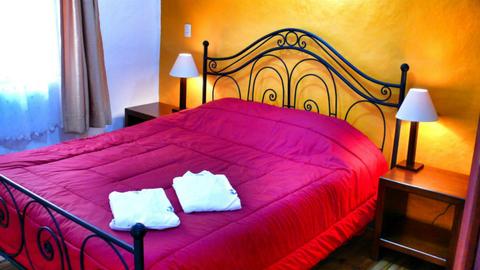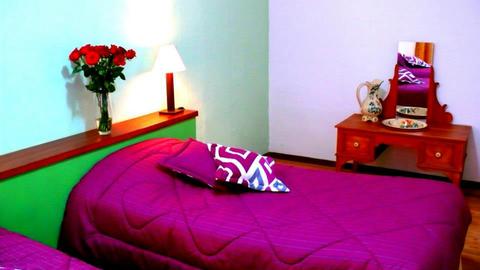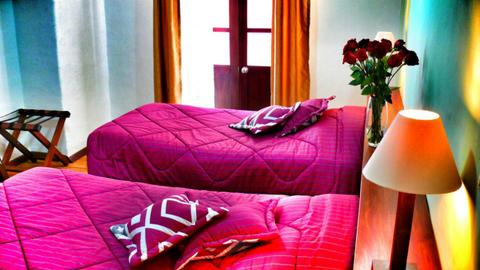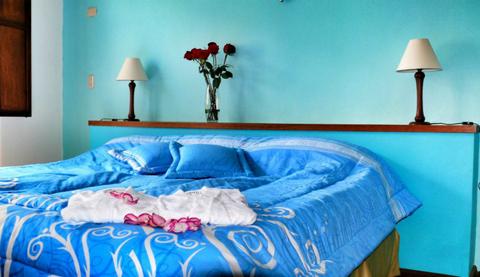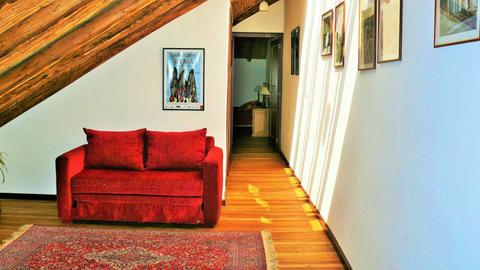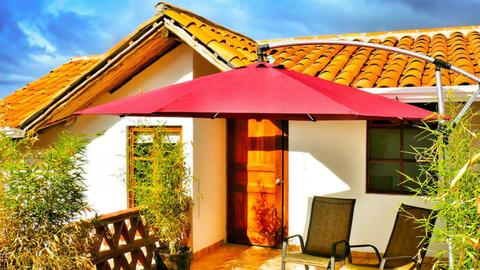 3:00 p.m. check in
1:00 p.m. check out
Free Breakfast
Wireless Internet
Cuenca is Ecuador's third largest city and is also a UNESCO World Heritage Site. The town has a laidback feel, with cobblestone streets and a scattering of colonial buildings. Along Cuenca's central park you'll find impressive churches (Catedral Nueva and Catedral Antigua) and a handful of museums nearby. Río Tomebambo borders the town, and strolling along the street that lines the river is utterly pleasant. Cuenca also has a good assortment of cafés, bars, and restaurants.
Hotel Casa de Las Rosas is a boutique hotel in Cuenca. It's not in the heart of downtown, but is still a walkable distance from all of the main attractions in Cuenca. This hotel is beautifully and carefully decorated—expect fresh flowers and local artwork.
It's the small things that make this hotel stand out. For example, the beds are covered in rose petals upon arrival and hot water bottles are provided to guests during cooler nights (used to warm the beds). The staff genuinely cares about guests and works hard to ensure that everyone has a great experience here. The rooms are comfortable and spacious, and decorated in bright colors. They have a large private bathroom and hot water shower, as well as a cable TV, telephone, and Wi-Fi access. One suite also has two bedrooms, two bathrooms, a living room, dining room, kitchen, and terrace. This a great option for families and groups.
The hotel has several common areas where guests can relax, including two living rooms and an enclosed courtyard. These are great places to talk to other guests or do a bit of reading. Breakfast is served to guests each morning in the courtyard. Options include eggs cooked to order, bacon, bread, fruit, yogurt, tea, and coffee.
More Property Amenities
Hot Water
Heaters
Laundry Service
Cable TV
Telephone
Accommodations
Cable TV
Hot Water
Telephone
Wireless Internet
Cable TV
Hot Water
Telephone
Wireless Internet
Cable TV
Hot Water
Telephone
Wireless Internet
Cable TV
Hot Water
Telephone
Wireless Internet
Cable TV
Hot Water
Telephone
Wireless Internet
Cable TV
Hot Water
Telephone
Wireless Internet
Living Room
Similar Hotels