Guests can experience Yasuní National Park from the comfort of the Napo Wildlife Center Lodge. This lodge offers some of the most plush (yet environmentally friendly) accommodations of anywhere in the Amazon.
Featured in:
Luxury, Eco Lodges, Sustainable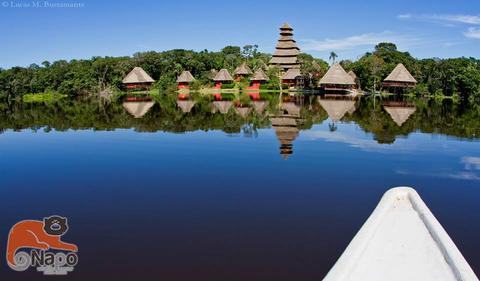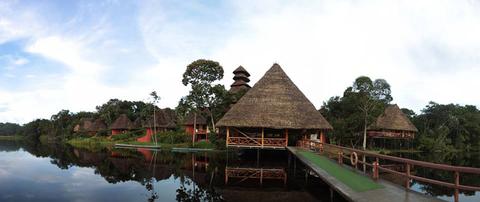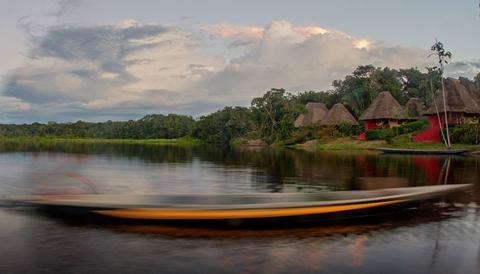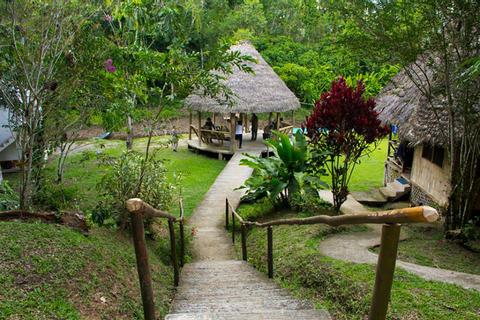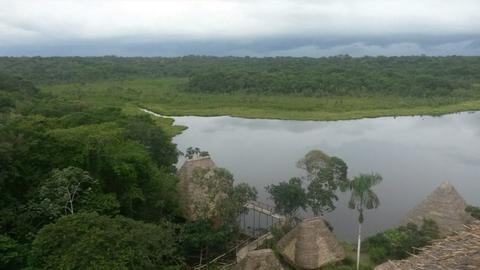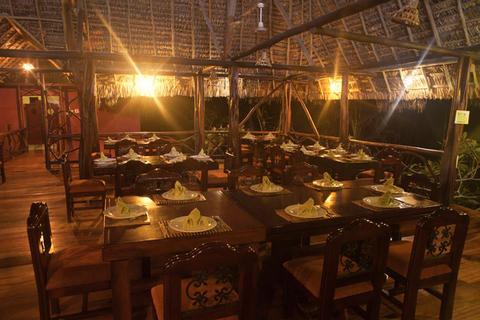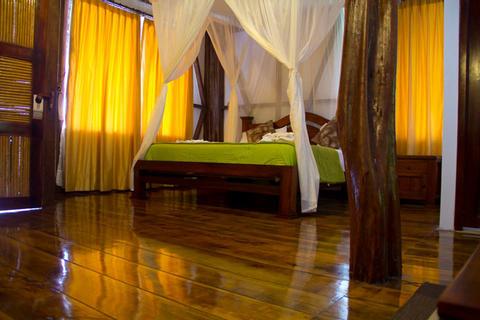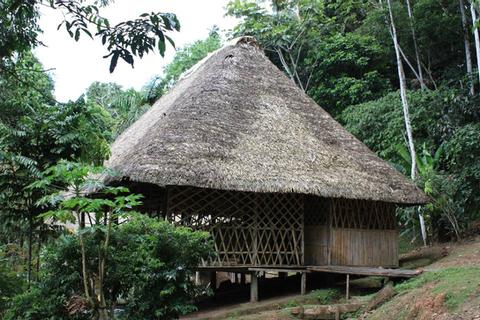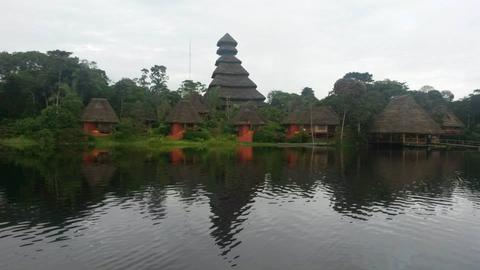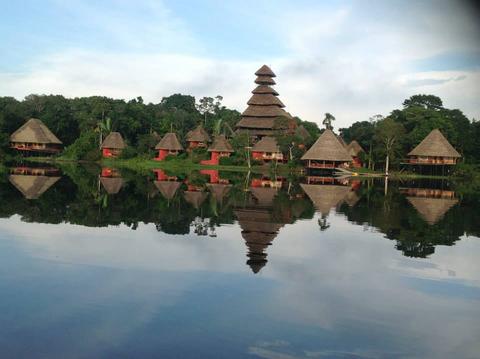 2:00 p.m. check in
12:00 p.m. check out
The Napo Wildlife Center sits on the banks of the Napo River. Visitors to the Wildlife Center arrive in canoes. When you come to the Amazon, you should devote at least part of your visit to bird watching. You'll hike through the rainforest to the side of a slope known as a salt lick. Jewel-toned macaws gather here, to lick the clay and absorb its nutrients. While you're near the salt licks, you should also keep an eye out for tapirs and ocelots. You should also make the trek to the 130-foot (40-m) observation tower, in the thick of the jungle canopy. This is an excellent point to keep a lookout for monkeys. Yasuní National Park is still home to Kichwa Indians, one of the indigenous people of the Amazon. You can learn about how they eke out their living in the jungle in the Wildlife Center's Interpretive Center. There you'll meet members of the Kichwa tribe, and learn about how they use plants to make traditional medicines.
The Napo Wildlife Center Lodge has 16 cabins that surround the main building. All of the cabins have thatched roofs, and they are connected by a raised platform over the rainforest floor. They are perfectly located for early morning bird watching or watching the sunset – all of the cabins overlook the shores of the Añagu Lake.
All of the buildings have electricity, powered by solar panels (and a silent backup generator if need be). You'll have numerous outlets in your cabin for charging your electronics. Screened windows and mosquito nets over each bed keep the pests at bay. The screened windows and the cabin's ceiling fans help keep the rooms feeling fresh, even in the midst of the humid jungle. Each of the cabins has a private bathroom with hot water. There is also a safety deposit box where you can store your valuables.
The main building has a library and a bar, and a 20-foot (6-m) observation tower. This building also houses the lodge's restaurant, where you'll eat most of your meals during your stay. On the menu you'll find local and international food.
If you're in the mood to shop, the lodge has its own boutique. For a fee, you can access the Internet from one of the lodge's computers. There's also a convenient laundry service – if you have clothes that you need wash, you can simply leave them in the laundry bag provided in your room.
More Property Amenities
Safe Deposit Box
All Meals Included
Lake View
Jungle View
Fan
Accommodations
Standard Cabin 7Days/6Nights
Sleeps 3
Standard Cabin 4Days/3Nights
Sleeps 3
Standard Cabin 6Days/5Nights
Sleeps 3
Standard Cabin 5Days/4Nights
Sleeps 3
Balcony
Fan
Safe Deposit Box
Similar Hotels