Hacienda La Danesa puts guests in the idyllic countryside at the foot of the Andes, about one hour from Guayaquil. This upscale hacienda takes inspiration from the building's past as a horse ranch, and it still serves as a fully functional dairy farm. You can still see pinto horses galloping on the grounds. Travelers here appreciate the setting, which invites guests to focus purely on relaxation.
Featured in:
Farm Hotel, Sustainable, Bed and Breakfast, Vacation Home, Great for Families, Isolated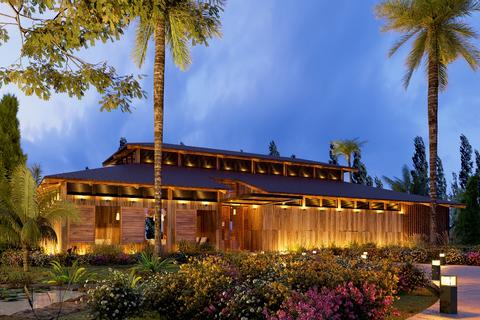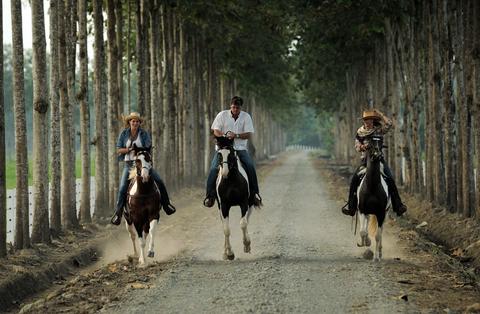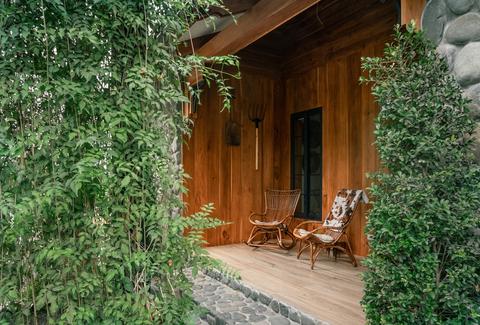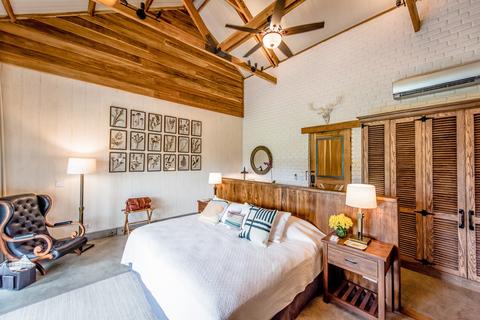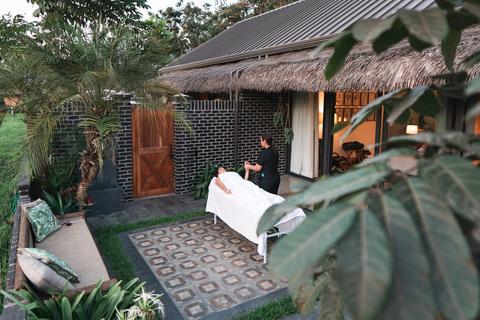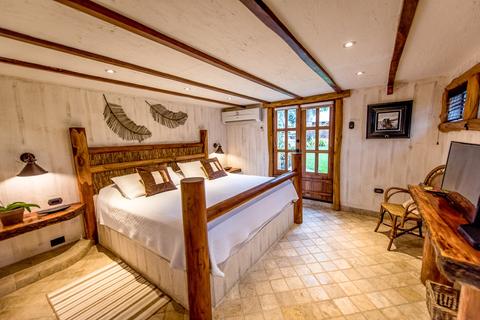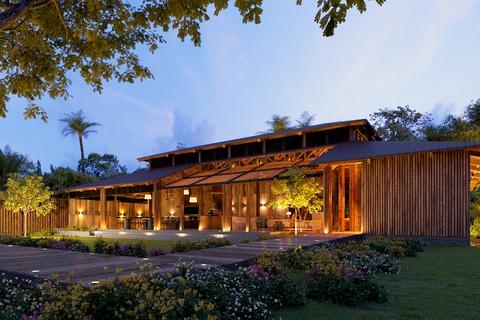 3:00 p.m. check in
11:00 a.m. check out
Restaurant in Hotel
Spa Services
Wireless Internet
Free Breakfast
Explore the grounds during your stay — choose from biking and hiking excursions. For some local history, Take a day trip to see the nearby Inca and Cañari ruin of Ingapirca, one of the sites that shows the blending of cultures in the Andes. If you do want to do a city tour, consider checking out the attractions around Guayaquil's downtown landmarks. This area overlooks the Guayas River and has a lovely stretch of historic buildings, particularly around Cerro Santa Ana and the Las Peñas neighborhood.
The design of the hotel takes its inspiration from the ranch's original stables – it's a rustic, chic look that puts comfort first. Choose from cottages, restored stables, or one of the six rooms in the historic farmhouse. All of the rooms feature Ecuadorian art and come with homey touches like yoga mats and binoculars for bird watching, as well as space for you to enjoy the outdoors. Each accommodation also has a private bathroom with luxury amenities. Note: If you're staying at a restored stable or a cottage, it's possible to book a soothing in-room massage.
Rooms also come with fresh fruit and drinks, including coffee, tea, fresh juice, and soda. They also come with a selection of tropical fruit. Wi-Fi is available on the grounds, but because of the rural setting, the service can be intermittent.
You'll get to eat in an attractive, open-air dining patio, and your stay comes with a fresh breakfast included in the rate. For the rest of your meals, you'll get to sample the sumptuous menu of farm-to-table cuisine. The restaurant serves meals prepared with ingredients from the local community. Guests staying in villas also have the option to book private dining experiences in their accommodations.
2 Days / 1 Night
Accommodation based on double occupancy (superior king or twin)
Local hacienda activities (cacao & chocolate experience, biking, tubing, product tasting, milking)
Horseback riding or in-room massage (1 per guest, duration 1.5 hours)
Transportation To/From Guayaquil (with bilingual assistance on the road)
Country style breakfast (1 per night per guest)
Three course lunch and dinner (1 per night per guest)
Soft drinks
Bilingual host at the farm (english/spanish)
Welcome Drink and Welcome Snack
3 Days / 2 Nights
Accommodation based on double occupancy (superior king or twin)
Local hacienda activities (cacao & chocolate experience, biking, tubing, product tasting, milking)
Horseback riding or in-room massage (1 per guest, duration 1.5 hours)
Cloudforest and Waterfalls Hike (4 to 5 hours) or Churute Mangroves (4 to 5 hours)
Transportation To/From Guayaquil (with bilingual assistance on the road)
Country style breakfast (1 per night per guest)
Three course lunch and dinner (1 per night per guest)
Soft drinks
Bilingual host at the farm (english/spanish)
Welcome Drink and Welcome Snack
4 Days / 3 Nights
Accommodation based on double occupancy (superior king or twin)
Local hacienda activities (cacao & chocolate experience, biking, tubing, product tasting, milking)
Horseback riding or in-room massage (1 per guest, duration 1.5 hours)
Churute Mangroves (4 to 5 hours)
Cloudforest and Waterfalls Hike (4 to 5 hours)
Beekeeping Immersion
Transportation To/From Guayaquil (with bilingual assistance on the road)
Country style breakfast (1 per night per guest)
Three course lunch and dinner (1 per night per guest)
Soft drinks
Bilingual host at the farm (english/spanish)
Welcome Drink and Welcome Snack
5 Days / 4 Nights
Accommodation based on double occupancy (superior king or twin)
Local hacienda activities (cacao & chocolate experience, biking, tubing, product tasting, milking)
Horseback riding or in-room massage (1 per guest, duration 1.5 hours)
Churute Mangroves (4 to 5 hours)
Cloudforest and Waterfalls Hike (4 to 5 hours)
Cooking Workshop
Beekeeping Immersion
Transportation To/From Guayaquil (with bilingual assistance on the road)
Country style breakfast (1 per night per guest)
Three course lunch and dinner (1 per night per guest)
Soft drinks
Bilingual host at the farm (english/spanish)
Welcome Drink and Welcome Snack
More Property Amenities
Air Conditioning
Breakfast Available
Cable TV
Coffee Service
Fan
Gardens
Internet Access
Massage
Mini Bar
Yoga Lessons
Accommodations
Air Conditioning
Cable TV
Wireless Internet
Air Conditioning
Cable TV
Wireless Internet
Air Conditioning
Cable TV
Wireless Internet
Air Conditioning
Cable TV
Wireless Internet