Just around the river bend is action, excitement, and beauty! Ecuador's rivers form a watery road through the Amazon rainforest. Sound awesome? It is! This means that whether you're seeking a wet and wild adventure or a more leisurely experience, there's an Ecuador river to suit your needs.
Visit the Amazon River Basin to see the Cuyabeno, Tena, and Yasuní Rivers. Tena River has some of the most intense rapids in Ecuador, and all of these rivers provide habitats for rare species, like the pink Amazon River dolphin. Trees near the banks rustle with the colorful wings of exotic birds. Located just outside of the Amazon, Baños is another popular destination for whitewater rafting — go here for a wild ride on Pastaza River's Class III through Class V rapids.
An Ecuador river cruise will allow you to sail through the jungle as you listen to and observe a variety of wildlife. You can also indulge in a simple stroll along river banks; skip stones and listen to the sounds of nature, or find a rock where you can sit and do a little plein-air watercoloring. There's no wrong way to experience Ecuador's rivers, so choose your own adventure. Just make sure at least one of your activities gives you the chance to spy those Ecuador river dolphins!
#1:

 Quito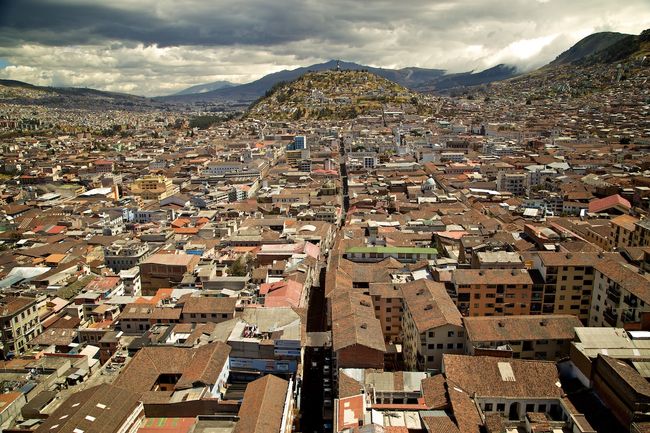 Quito, Ecuador →
Situated near the Guayllabamba River basin, Quito is not only a lovely Ecuadorian center rife with Spanish-Colonial architecture, it is also a great place to enjoy a little outdoor adventure. From quiet afternoon walks skipping stones along a riverbank to wet and wild outdoor adventures, Quito's rivers can add some excitement to your vacation.
Top of your list should be Río Blanco and Rio Toachi for the abundant and amazing whitewater rafting you can do — trek through the jungle and careen down river rapids. If you're visiting Ecuador from September to March, be sure to add rafting the Rio Quijos to your list. Hoping for a slightly slower pace? Go kayaking instead.
Though it's hard to get tired of the beauty of a rushing river, when you need to switch things up you can take a tour of Quilotoa Lake. This emerald colored stunner is actually found in a volcanic crater. See? When you head to Ecuador there's plenty to do — you just have to go with the flow and follow the water.
#2:

 Guayaquil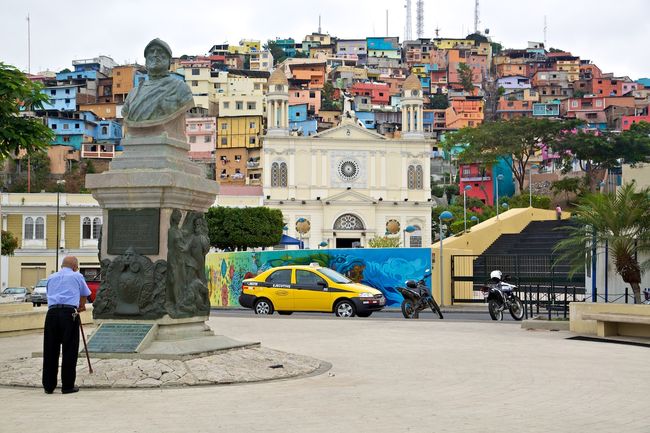 Guayaquil, Ecuador →
A network of rivers wind through Guayaquil. Guayas River runs along the edge of Guayaquil, connecting Ecuador's largest port city to the sea.
The city's famous boardwalk, Malecón 2000, sits on the edge of the Guayas River. Visitors and locals alike come here to take in the river, as well as the many shops and restaurants that line the boardwalk. Guayaquil's rivers run into the gulf, where you can go on boating tours to see dolphins and lots of birds.