Los Jardines del Rio Hotel is in Loja, a small university town in southern Ecuador. It's near an entrance to the Podocarpus National Park. This is an attractive place for nature walks, with endemic plants and colorful populations of native birds.
Featured in:
Eco Lodges, Sustainable, Cabins and Villas, Yoga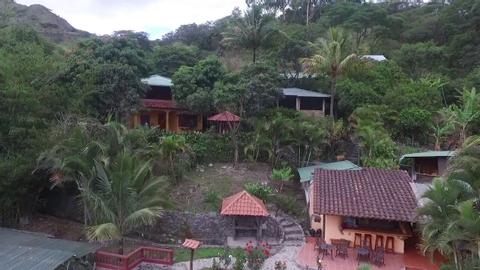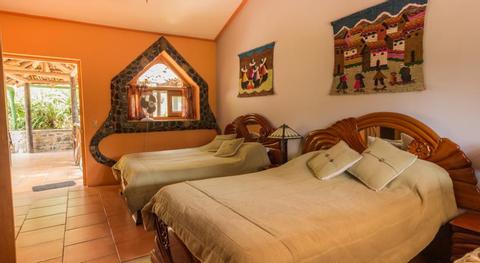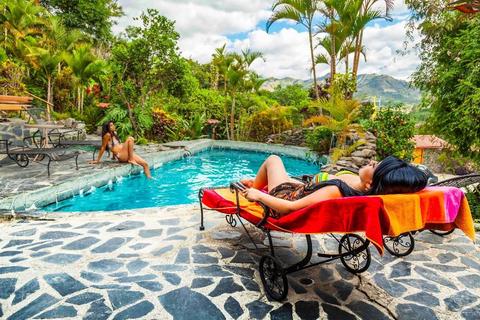 12:00 p.m. check in
11:00 a.m. check out
No children allowed
Spa Services
Swimming Pool
Restaurant in Hotel
Loja is an attractive college town with a nice selection of cafes and restaurants — it's only a 5-minute drive from the hotel to the downtown area. You'll also be just a 10-minute walk from the nearest shopping center. There's an ecological park with botanical gardens right across the street. Drive about an hour south of the hotel and you'll be in the pretty town of Vilcabamba, also near an entrance to Podocarpus National Park. This area gets plenty of rain, adding to the lushness of the park's many waterfalls and small lakes.
Los Jardines offers a total of 26 rooms that can accommodate a total of 40 guests. Rooms have a colonial vibe, with tall windows that let in lots of light. They also have private bathrooms. Each of the rooms comes with a television and a telephone. Wi-Fi is available throughout the hotel.
There is a restaurant and a bar on site. There's a breakfast buffet served every morning. It includes fresh fruits, juices, and cold cuts.
More Property Amenities