Luxury accomodations, a scandalous history, and a pedestrian friendly location — Mama Cuchara Hotel has it all. Make sure your adventure in Quito, Ecuador gets off to a proper start. Stay in an antique Spanish-colonial house equipped with all of the modern amenities you could desire, while still retaining the charm of a bygone era.
Featured in:
Honeymoon, Boutique, City Center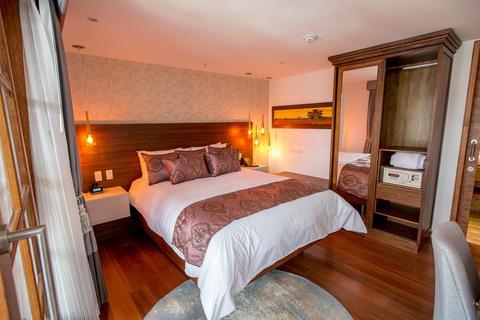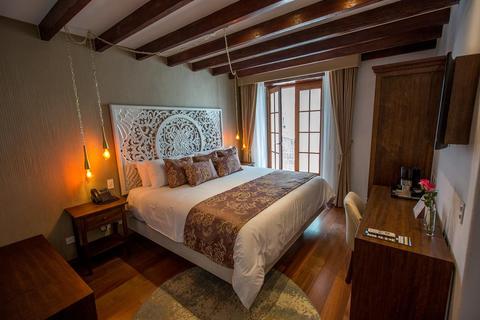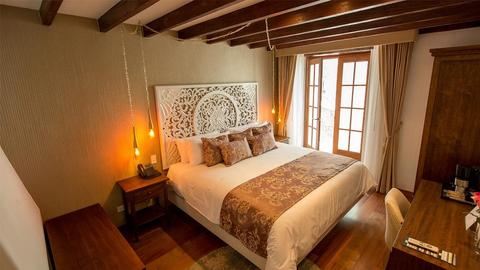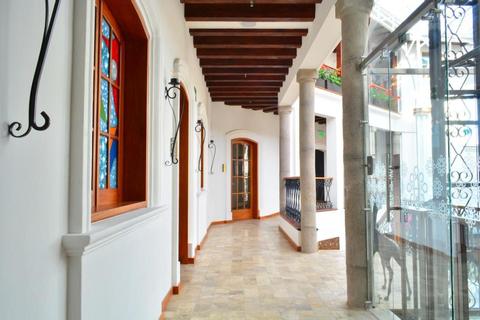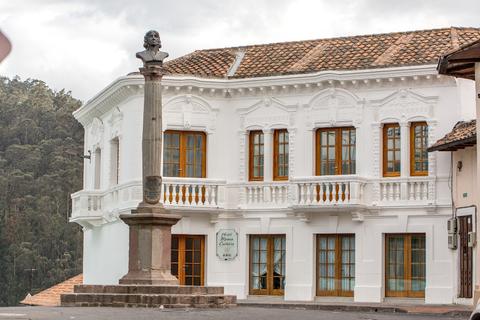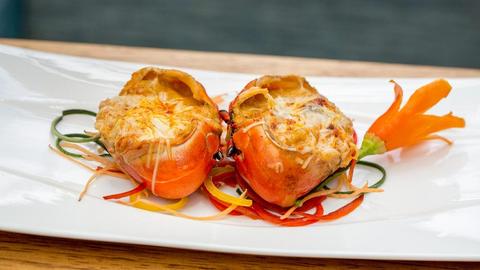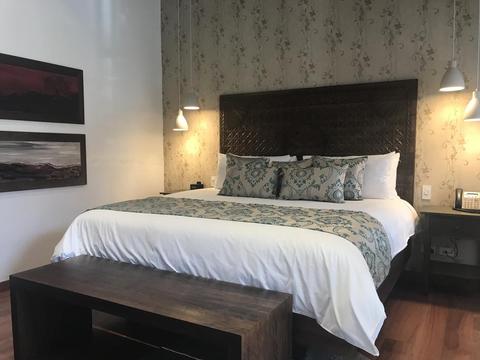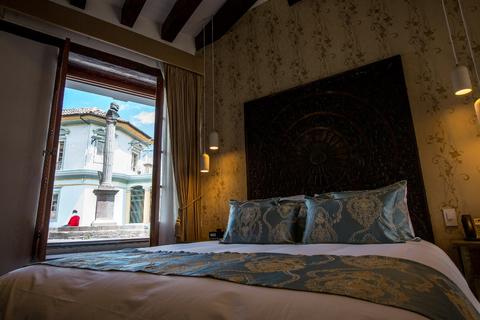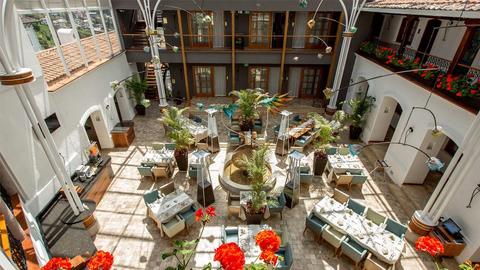 3:00 p.m. check in
12:00 p.m. check out
Restaurant in Hotel
In Quito, Ecuador you'll find a beautiful house with a surprising history. The serenity of the surrounding mountains and the beauty of the Spanish-colonial architecture hides a secret from 1875. Historian Fernando Jurado notes that Mama Cuchara Hotel was once the home of a tenant named Juanita Terraza Monsalve. Amidst the charming gardens and cozy library, she helped plan the assasination of President Gabriel Garcia Moreno. If you're a fan of history and murder mysteries, then a stay at this hotel will have you envisioning this 19th Century intrigue.
Circa now, you'll find Mama Cuchara to be a lovely choice if you're seeking accomodations within the Historical City Center of Quito — a UNESCO World Heritage Site. You will enjoy an extraordinary amount of walkability, as you make your way from La Ronda to Plaza Santo Domingo, and a host of shops and restaurants.
In addition to luxuriosu accommodations including thoughtful and decadent touches such as carved headborads and French doors, Mama Cuchara is part of Ecuador's 'Art Hotels' brand. This means that you will be able to enjoy a rotating art collection featuring the works of Ecuadorian citizens, as well as a private collection which is unique to the individual hotel you are staying at.
Between the the on-site restaurant featuring gourmet Ecuadorian cuisine, custom cocktails available at the bar, and in-house gallery, you'll be so smitten that you might not want to leave. But trust us, you'll be glad that you returned to Mama Cuchara after a day of exploring Quito, Ecudor and it's neighboring attractions. Anywhere can help you book exciting excursions, and the transportation you'll need to get to and from your adventures.
Similar Hotels