Swissotel Quito offers 275 upscale rooms and suites, each with a view of either the cityscape or one of the mountains that borders Quito. Use this vantage point for inspiration as you plan your exploration of the city.
Featured in:
Business, Luxury, Great for Families, Best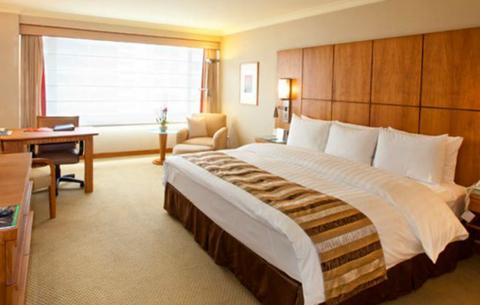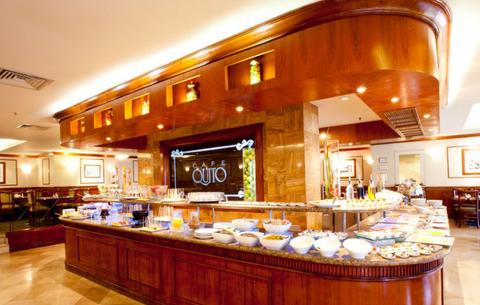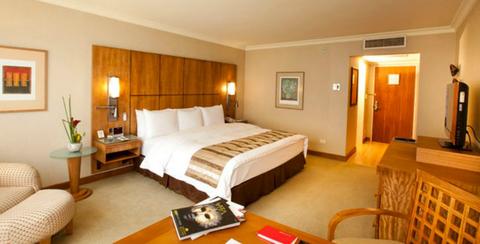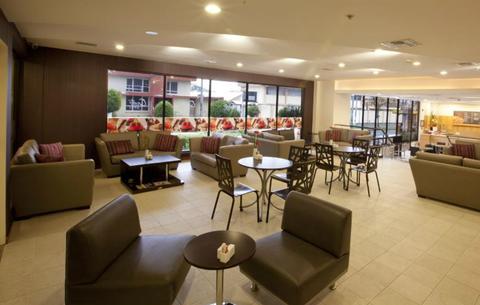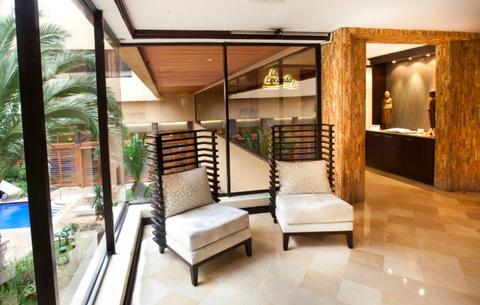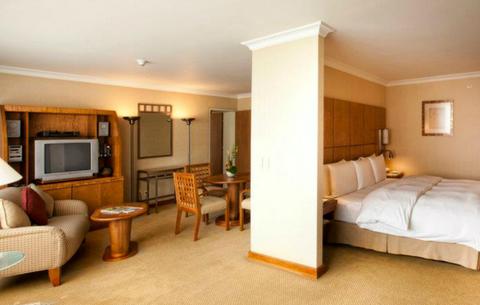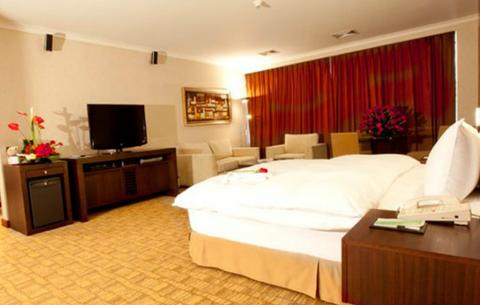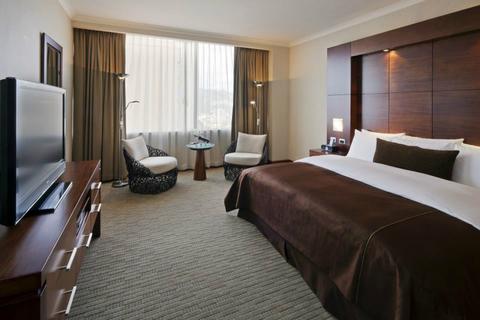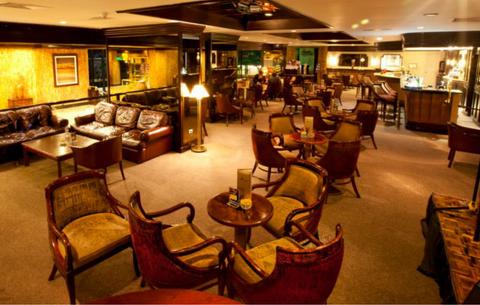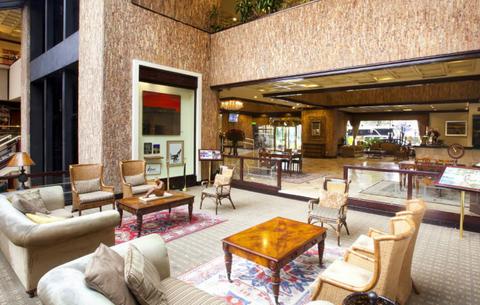 1:00 p.m. check in
11:00 a.m. check out
Restaurant in Hotel
Free Breakfast
Spa Services
Wireless Internet
Swimming Pool
Take a short drive to Guápulo Park to stretch your legs and get some fresh air. On the way, you'll drive past the old town of Guápulo, home to a 17th century church and a hike with some gorgeous vistas. Go inside the church to see some of the religious art, and stop by one of the local cafes for lunch. You'll continue your tour of Quito's history at the Plaza de la Independcia (Plaza Grande), the heart of Quito's historic district. This beautiful section of Quito is only a 10-minute drive south of Swissotel.
There are numerous cafes, restaurants, and bars within walking distance of the hotel. You'll find quite a bit of variety inside the hotel, as well. Swissotel offers a total of 5 restaurants, so make room for Japanese, Mediterranean, Swiss fondue, and Ecuadorean cuisine. There is also a bakery that serves convenient meals and snacks, and a sports bar with American menu items. No matter what time you get a craving, you can always order Swissotel's 24-hour room service. Swissotel has the makings of a great vacation, all on its own. Suit up for a dip in the outdoor or indoor pool. You also have your choice of hot or cold – take your pick of the sauna or the polar pool. Try a little of each for extra invigoration.
Float away into dreamland in the hotel's plush blankets and linens, made from Egyptian cotton. Or get some work done, sitting at the room's desk and ergonomic chair. Guests can quickly access the complimentary Wi-Fi from their room. Each room comes with a telephone and a cable TV. You can leave the room each day looking your best – a hair dryer and an ironing board are provided for your convenience. You'll also find a minibar, and a coffee and tea station. Help yourself to some refreshment while you're getting ready in the morning. When you leave, keep your valuables locked up in the room's electronic safety deposit box.
Swissotel gives you lots of options to stay fit during your visit. You can play squash, racquetball, or tennis in Swissotel's sports center. Visit the fitness center for a regular workout routine. When you're ready to slow down, visit the hotel's Amrita spa for a massage, or one of the other many spa treatments available.
This hotel features a business center and 20 meeting rooms, for travelers that have business they need to do on the road. When you have a spare moment or two, be sure to visit the hotel's lounge area. It has a wide window with a panoramic view overlooking Quito. Open spaces give visitors the feeling of floating above the city. Like the rest of the hotel, this room's sleek, polished surfaces create one of the most inviting spaces in Quito.
More Property Amenities
Hot Water
Telephone
Iron & Ironing board
Cable TV
Hair Dryer
Internet Access
Mini Bar
Room Service
Full Size Gym
Tennis Court
Jacuzzi
Conference Rooms
Alarm Clock
Mini Refrigerator
Bar
Breakfast Available
Currency Exchange
Handicap Accessible
Laundry Service
Safe Deposit Box
Accommodations
Alarm Clock
Cable TV
Hair Dryer
Hot Water
Iron & Ironing board
Mini Bar
Mini Refrigerator
Safe Deposit Box
Telephone
Wireless Internet
Alarm Clock
Cable TV
Hair Dryer
Hot Water
Iron & Ironing board
Mini Bar
Mini Refrigerator
Safe Deposit Box
Telephone
Wireless Internet
Feedback from Travelers
The staff was professional and personable. The hotel was clean and modern.
Similar Hotels