Guests of Itamandi Eco Lodge get to stay in accommodations on the grounds of a nicely appointed reserve. There are a total of 19 guest rooms and lots of communal spaces where guests can take in the incredible setting.
Featured in:
Eco Lodges, Cabins and Villas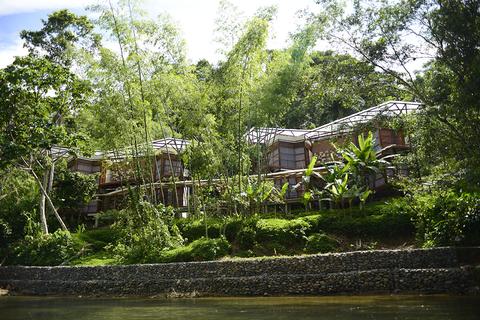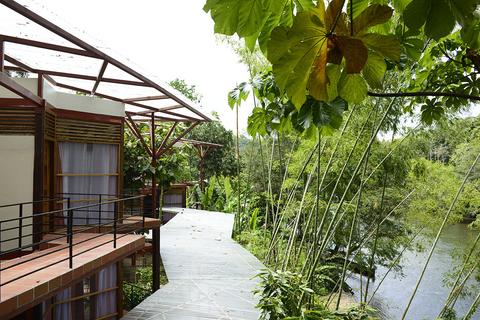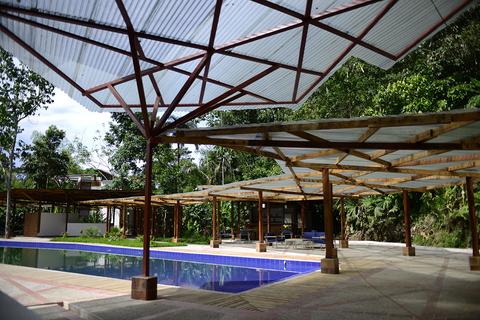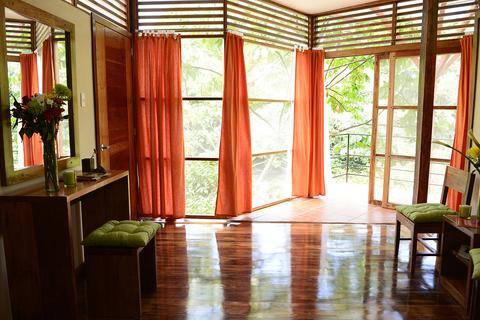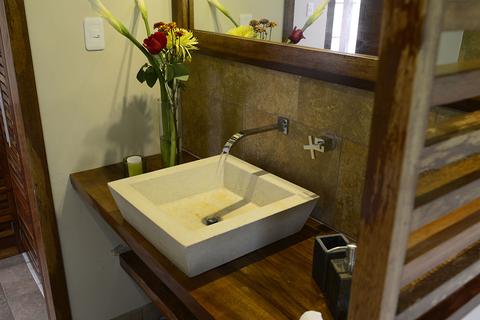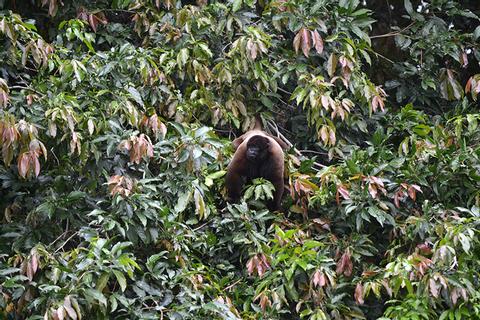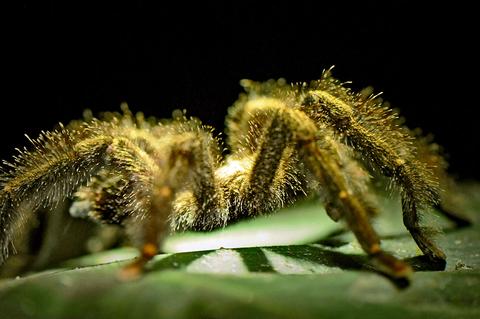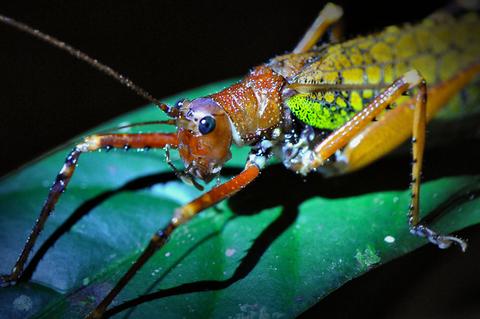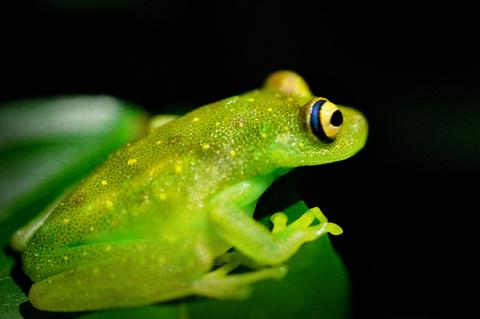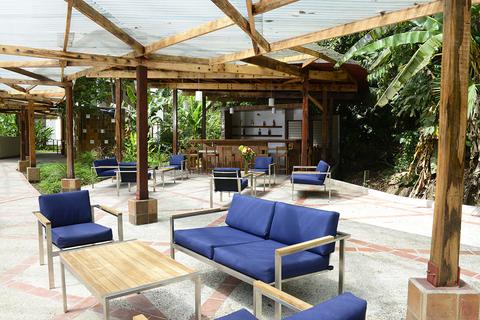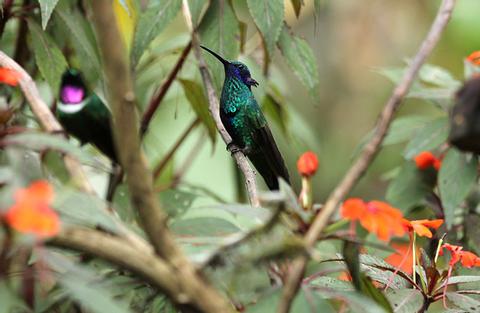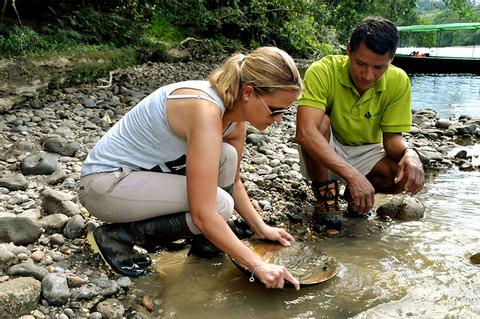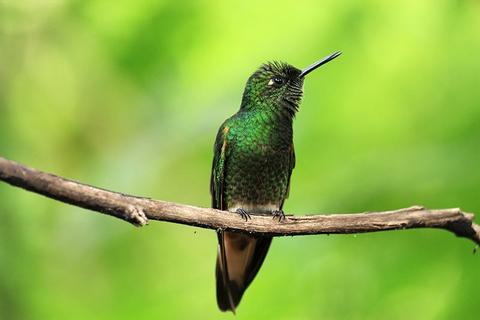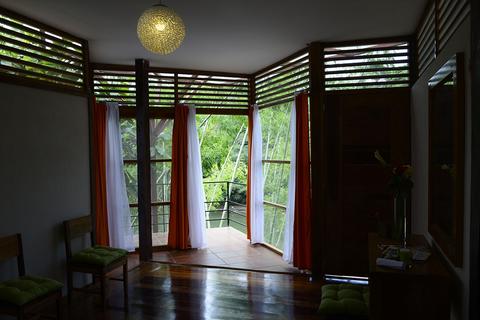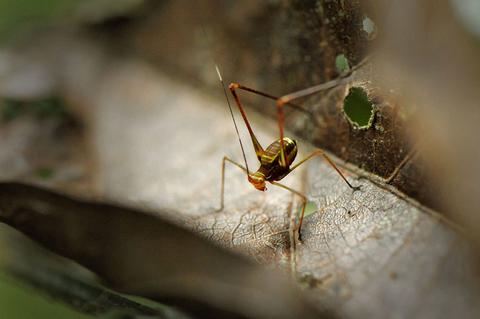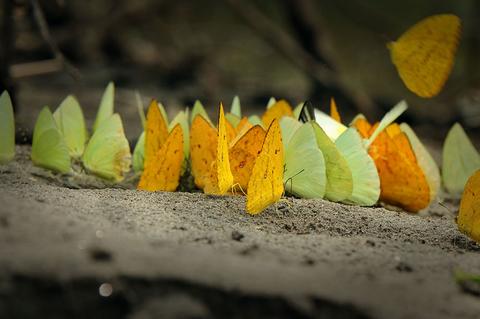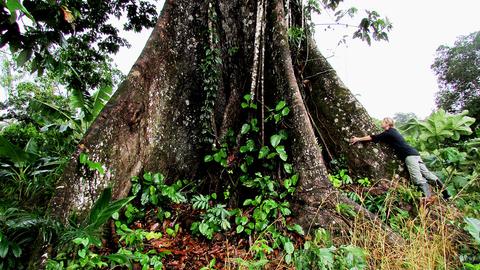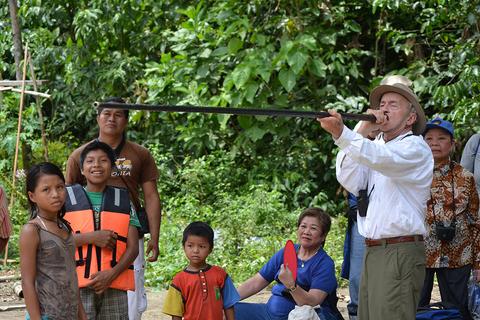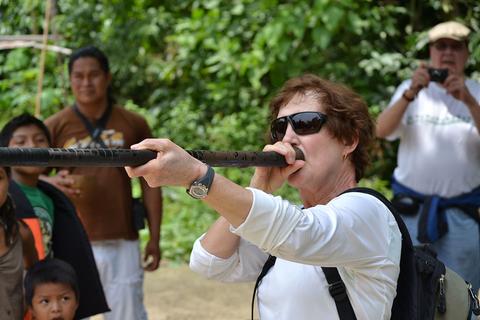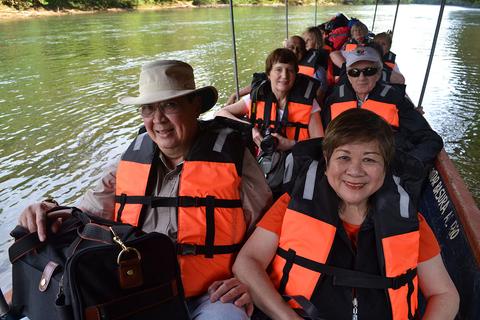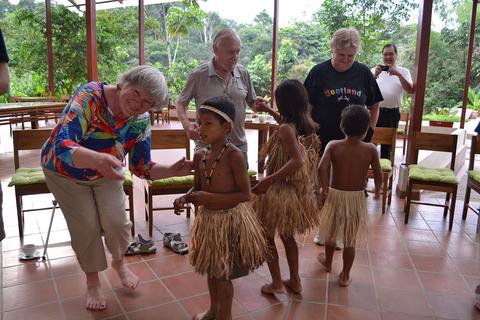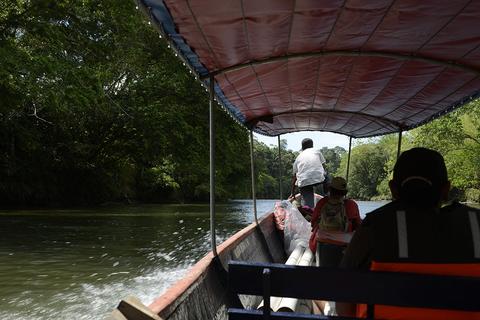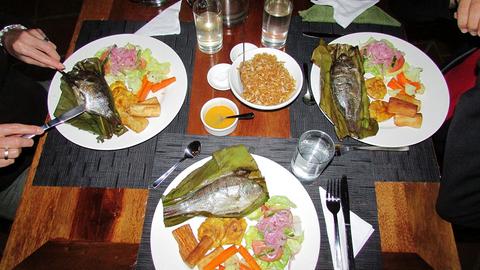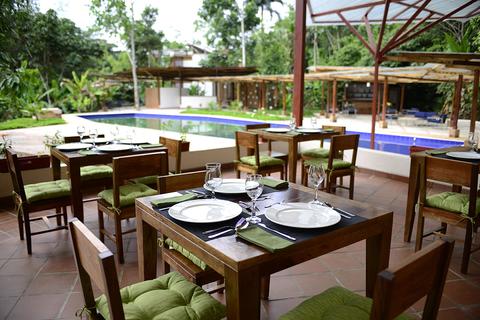 3:00 p.m. check in
9:30 a.m. check out
Built a short distance from the banks of the Napo River, this lodge is ideally situated for visitors who want to take a challenging rafting tour. Visit places like Amazoonico — a refuge that makes it possible to see some of the jungle's endangered species all in one place. While you're in this part of the Amazon, it's also possible to meet with natives like the Kichwa people. They are happy to talk to visitors about how they hunt, make a type of alcohol called chicha, and use the medicinal plants that Pacha Mama (Mother Earth) provides.
Designed to be eco-friendly, the hotel uses high ceilings to keep the rooms cool, instead of air conditioning. In fact, the lodge uses renewable energy sources wherever possible. You'll find the rooms' bathrooms stocked with biodegradable amenities.
You can book rooms in either the main buildings, or have a two-story cabins all to yourself. All of the accommodations have lovely views overlooking the river. Their layouts are spacious and all come with private bathrooms. Bright colors and decorative plants bring the beauty of the surroundings indoors.
Climb the observation tower to do some birdwatching — it's best to see the view during the early morning, when the birds are most active. Take a break from hiking and exploring with a dip in the hotel's beautifully kept salt water pool. Next to the pool you can visit the open-air bar, which serves beer and wine as well as cocktails.
Both the open-air bar and the dining room allow you to soak up the natural ambiance. The dining room serves up a buffet-style breakfast and lunch, followed by a more formal dinner. At each meal guests (including vegetarians and guests with dietary restrictions) can find healthy, satisfying options made with fresh local ingredients.
More Property Amenities
Accommodations
Standard Room - 4Days/3 Nights Program
Sleeps 2
River View Cabin - 4Days/3 Nights Program
Sleeps 2
Standard Room - 2Days/1 Night Program
Sleeps 2
Standard Room - 3Days/2 Nights Program
Sleeps 2
River View Cabin - 3Days/2 Nights Program
Sleeps 3
River View Cabin - 2Days/1 Night Program
Sleeps 3
Similar Hotels