Peru offers plenty of adventure tours and hiking excursions, but what about when you just want to relax in between all the excitement? Travel doesn't have to be frenetic and fast-paced. In fact, some of the best moments come when you're simply soaking in the atmosphere, one moment at a time. Thankfully, Peru is a place that takes leisure travel seriously, and every adventure destination and remote location offers a place for rest and relaxation, too.
In cities like Lima and Cusco, you'll find plenty of beautiful boutique hotels and charming cafes and bars to enjoy between sightseeing. Pull up a chair, order a pisco sour, and watch the world go by.
Peru's best ecolodges and resorts can be found in the most remote corners of the country and offer a tranquil refuge between trekking expeditions in the Andes and nature walks in the humid jungle forests of the Amazon.
#1:

 Paracas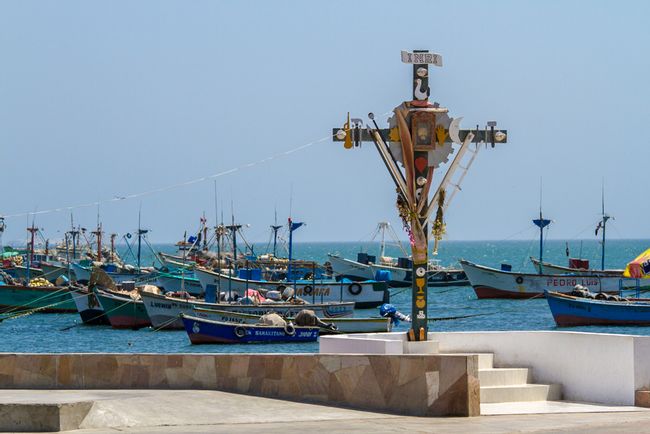 Paracas, Peru →
Located south along the coast from Lima, Paracas is a true getaway from the city. Book a room in one of the city's luxury waterfront hotels, sit back and soak in the ocean breeze. Then, maybe after a spa session or two, take on the unique sights outside the city.
Leaving behind the hiking trails of the Andes and the humid climate of the Amazon, activities around Paracas are decidedly more relaxing. Head out on a vineyard tour in nearby Ica and sample the regions famous Pisco brandy and lesser-known wines. Jump in a plane and fly over the desert to view the mysterious Nazca Lines. Or, grab your camera for a driving safari to Paracas National Reserve. Red-sand beaches, archaeological sites, and wildlife await.