Saigon Prince Hotel
Saigon Prince Hotel is ideally located for seeing Ho Chi Minh City's iconic landmarks. It looks down over busy streets and makes it easy to have a cosmopolitan vacation.
This hotel is near the banks of the Saigon River. From the hotel, you can take a quick cab ride to the Reunification Palace. Take a tour to learn more about the history of the South Vietnamese government. In the basement, you can see a 60s-era bunker, and you can spot the "CIA Building" from the rooftop. To get a sense of some of the local culture, head to the busy Ben Thanh Market, where you can explore a huge variety of handicrafts and souvenirs. Saigon Prince Hotel is just around the corner from swanky rooftop bars—some of the most popular in the country.
There are breakfast and lunch buffets, as well as a seafood buffet. The bar serves light meals, including an afternoon tea. Saigon Prince Hotel caters to business travelers with a business center as well as six meeting rooms and banquet halls—these rooms can be configured to best suit your needs.
At the spa, you can avail yourself of a full-body massage and mani-pedis. There are also facilities like a sauna and a steam room. Head to the rooftop patio to take a dip in the swimming pool.
Rooms are clean and polished, comfortably furnished with neutral colors. You can keep them a pleasant temperature with the individually controlled air conditioning. Help yourself to the coffee and tea making facilities, as well as the minibar. Store whatever snacks or drinks you bring in the minibar. There's also conveniences like Wi-Fi, cable TV, and a desk.
All of the rooms come with private bathrooms equipped with hair dryers. You can stay looking neat with the iron and ironing board as well as the hotel's laundry service. Before you leave for a busy day of exploring, store your belongings in the room's safety deposit box.
Facility Amenities
---
Restaurant in Hotel
Free Breakfast
Wireless Internet
Spa Services
Wheelchair Accessible
Swimming Pool
Air Conditioning
Alarm Clock
Bar
Internet Access
Laundry Service
Massage
Mini Gym
Facility Amenities
---
Restaurant in Hotel
Free Breakfast
Wireless Internet
Spa Services
Wheelchair Accessible
Swimming Pool
Air Conditioning
Alarm Clock
Bar
Internet Access
Laundry Service
Massage
Mini Gym
Check In:
2pm
Check Out:
12pm
Saigon Prince Hotel Accommodations & Rooms
3 Rooms
Saigon Prince Hotel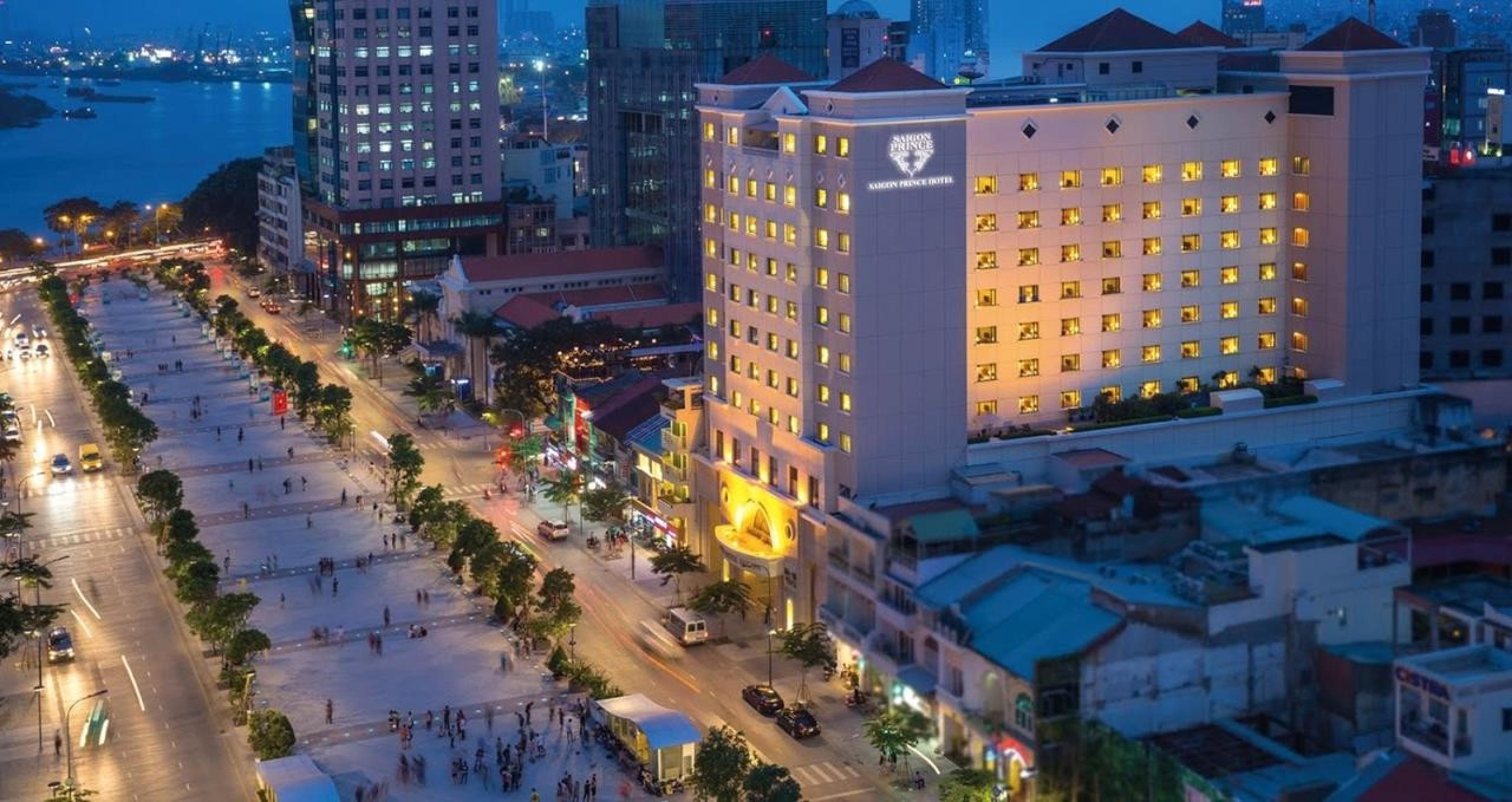 Anywhere.com