The Best Things to do in Ho Chi Minh City, Vietnam
12 Things to Do in Ho chi minh city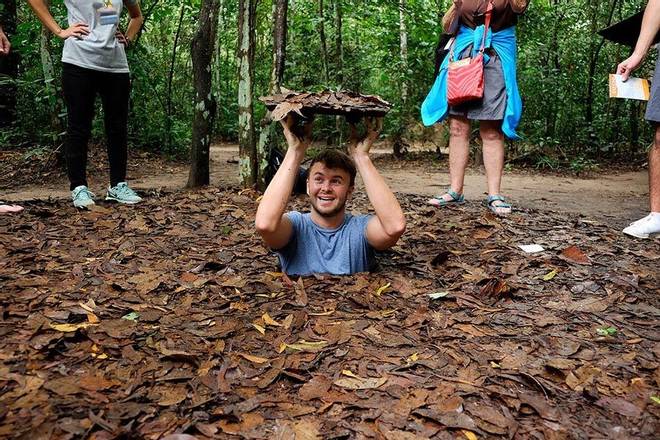 Cu Chi Tunnels Tour
Ho Chi Minh City
Explore one of South Vietnam's most important wartime sites, the impressive Cu Chi Tunnels. This tour from Ho Chi Minh City includes an in-depth introduction to the history and significance of the tunnels and plenty of time to explore the myriad of underground alleys and structures.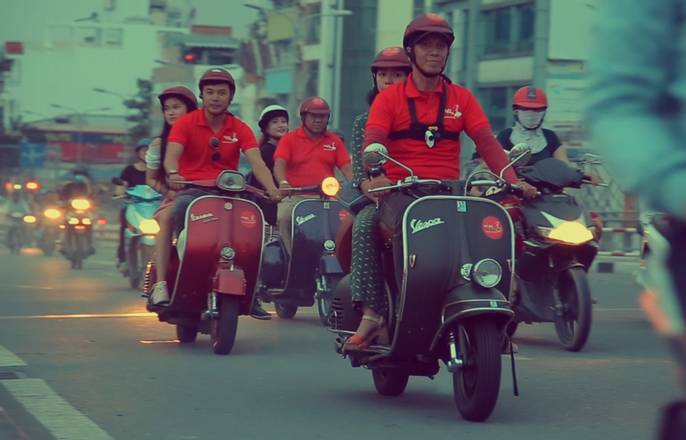 Vespa Tour of Saigon by Night
Ho Chi Minh City
Zoom through the streets of Ho Chi Minh City after dark on this amazing adventure. Join the hustle and bustle along with the locals as you see the sights, sample local cuisine, and enjoy music at popular hangouts. It's an authentic experience that shows you what everyday life is like in the city after sunset.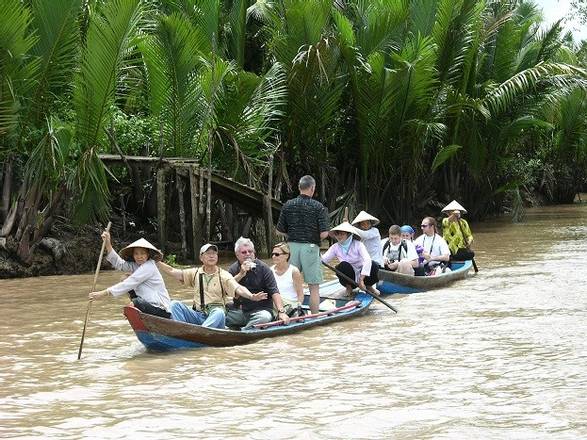 My Tho Mekong Day Tour
Ho Chi Minh City
Experience the Mekong for a day on this tour to My Tho from Ho Chi Minh City. You'll wander through the majestic Vinh Trang Pagoda and cruise the Mekong River to explore one of its rural islands.
Ho Chi Minh City Tour
Ho Chi Minh City
This full-day tour of Ho Chi Minh is the perfect introduction to the city, its history, and its diverse modern day culture. Explore the top historic sites, stroll around the lively Chinatown streets, and feast on delicious Saigonese food.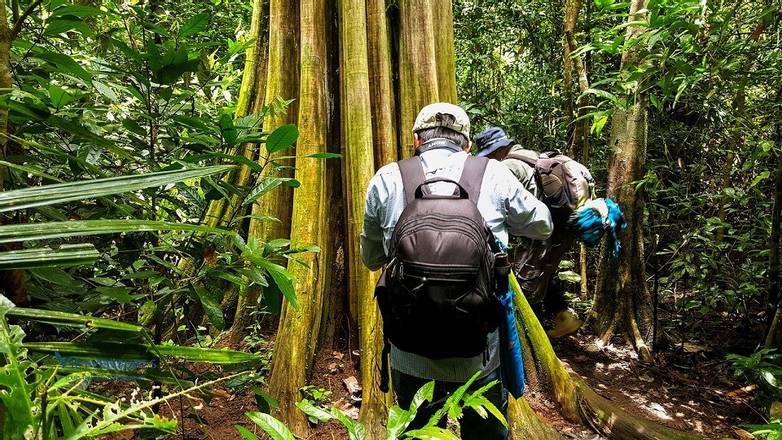 Cat Tien National Park Tour
Ho Chi Minh City
Travel out of Ho Chi Minh City to Cat Tien National Park to experience one of the most diverse ecosystems in Vietnam. Home to the country's last remaining wild elephants and rhinoceroses, Cat Tien is a place to come face to face with adventure and wildlife.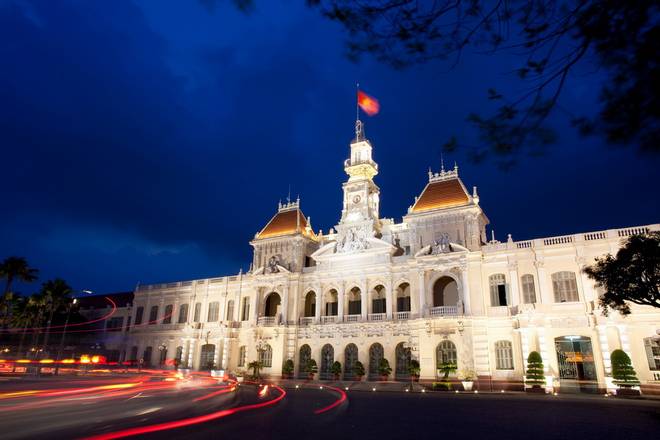 Ho Chi Minh - Cu Chi Tunnels
Ho Chi Minh City
After breakfast, you will take the drive to the outskirts of Ho Chi Minh City for a visit to the amazing Cu Chi Tunnels, a well-known historical vestige of the Vietnamese revolution. As a distinctive architecture, this cobweb-like tunnel complex is a network of underground dug-outs of over 200 kilometers long, consisting of many layers and turnings with meeting, living and fighting quarters where we learn the first hand how the Viet Cong survived the extraordinary underground existence during the Vietnam War.
In the afternoon, Start the trip at restaurant for visiting the War Remnants Museum, Reunification palace which was the residence of the President of South Vietnam until end of the war in April 1975 and the Old Central Post Office. After visiting the City Hall, take a break-time at Ben Thanh market where anything and everything is for sales. Return to your hotel.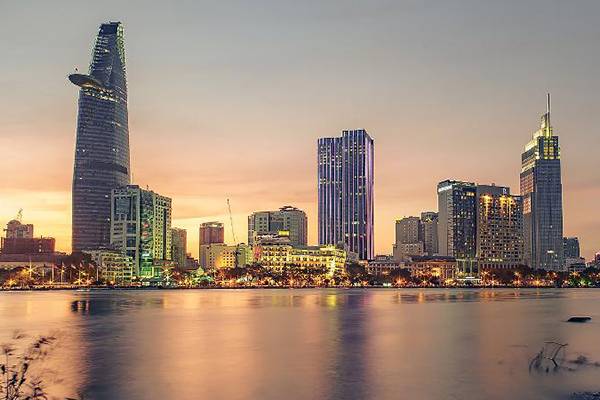 Ho Chi Minh City Half-Day Tour
Ho Chi Minh City
Formerly Saigon, Ho Chi Minh City's fascinating history is immortalised in the form of classic French architecture and ornate Buddhist temples and pagodas, most of which are set within the city centre.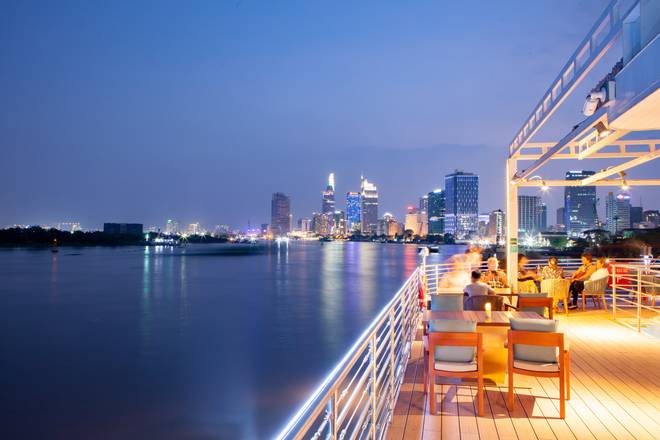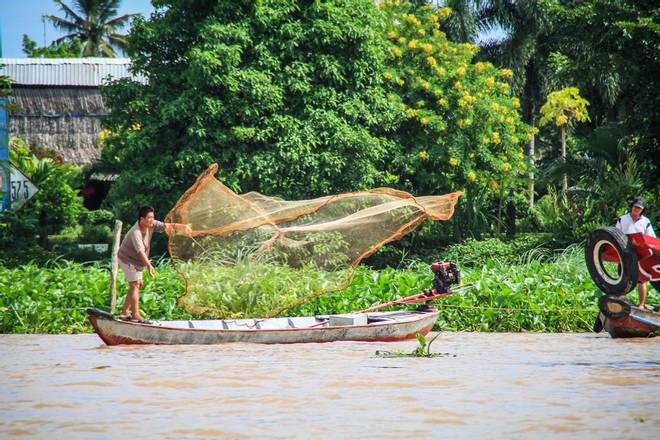 Sai Gon, Can Tho & Sai Gon 2 Day, 1 Night
Ho Chi Minh City
You have the chance to see the real floating life on Mekong River - the most famous one in Indochina. Moreover, you can learn how to make the Coconut candy, handicraft product, boat trip on Mekong river, taste the nice local meals,... Let's discover Mekong!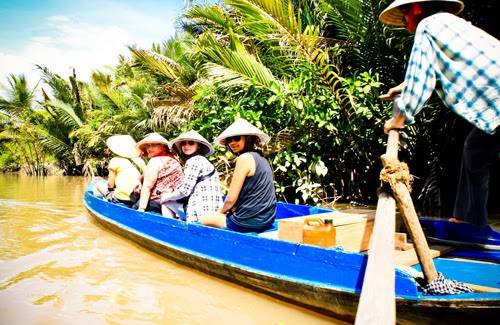 Mekong Delta Group Tour from Ho Chi Minh
Ho Chi Minh City
Cai Be Floating Market is seen as the unique cultural characteristic of the countryside life. Visit and shopping at this floating market, visitors will have a great opportunity to explore and understand more about the tradition and culture in daily activities of Southwest people.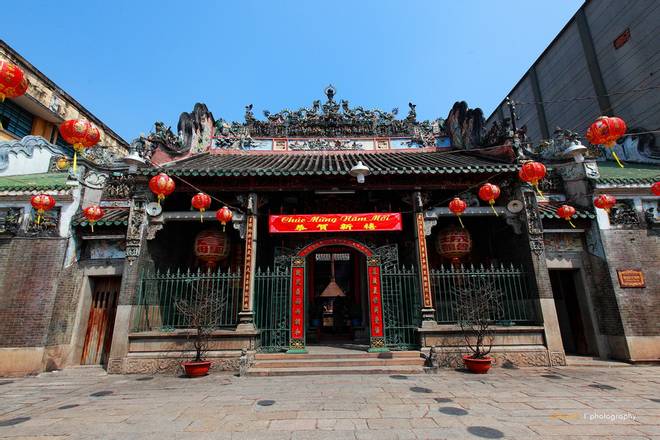 Group Tour of Ho Chi Minh City
Ho Chi Minh City
Don't just stay in Ho Chi Minh City — explore it! This group tour takes you to a variety of interesting sights, and allows you to do it with fellow travel companions. From fixtures of everyday life such as City Hall and Ben Thanh Market, to special destinations such as the War Remnant Museum and palaces, explore the Ho Chi Minh sights you might be overwhelmed or intimidated to visit by yourself. There's no need to worry about the hustle and bustle of the city on this friendly group tour!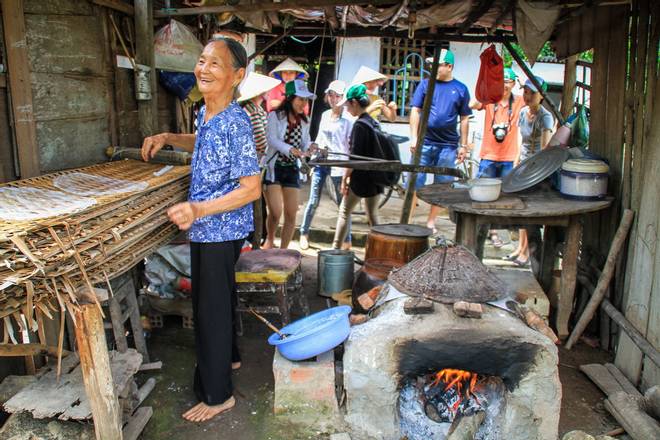 Mekong Delta 1 Day Tour
Ho Chi Minh City
To make the most of a new destination, you really ought to take the scenic route. This leisurely adventure fits the bill by taking you along the National Highway. Float down the Mekong Delta and sigh wistfully as you pass by vivid green rice fields, well-crafted stilt houses, luscious fruit plantations, tranquil fishing villages, and more. It's the serene adventure you've been seeking.