In Vietnam's major cities — Hanoi, Hoi An, Hue, and Ho Chi Minh City — history lives on in the colonial architecture, the 11th century temples, and restored artifacts from numerous wars. These destinations are full of museums, galleries, and buildings with more than a few stories to tell and each played witness to the long and storied history of the nation.
Vietnam historical attractions not to be missed include the Ho Chi Minh Mausoleum and Temple of Literature in Hanoi, and the Notre Dame Cathedral and Independence Palace in Ho Chi Minh. Wander the streets of Hoi An and feel immediately immersed in the colonial history of Vietnam. Do the same in Hue and imagine the era of emperors and grand palaces.
The best way to really understand the history and culture of Vietnam is to hire a tour guide when visiting historical sites so that you can hear the stories and anecdotes that bring these places to life.
#1:

 Hoi An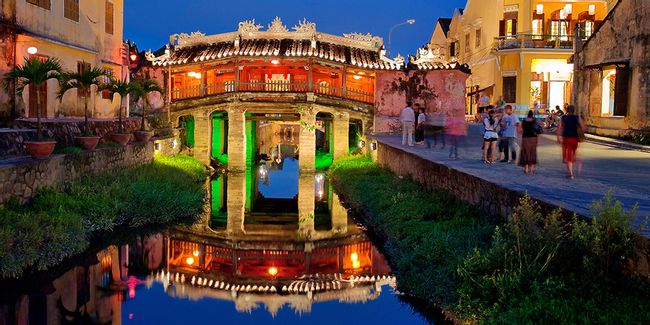 Hoi An , Vietnam →
The UNESCO World Heritage site of Hoi An has known a long and rich history and is believed to have been inhabited for more than 2,000 years. The city has seen prosperity, occupation, war, peace, development, and, most notably today, a huge tourism boom. The result is a destination full of stories, culture, and intrigue just waiting to be discovered.
Wander the streets of the Ancient Town, through the temples and the preserved ancestral homes of Tan Ky and Phun Hung to soak in these stories of the people of Hoi An.
Focus your time, too, around the Thu Bon River which has played a huge role in Hoi An's history and the cultural diversity of Hoi An today. As far back as the 15th century, when the river was open to the sea, Hoi An was an important trading port and brought settlers from across the world.