You can fill your agenda here with tours that take you to see butterflies, orchids, and tropical birds. Septimo Paraíso covers 170 acres (420 ha) of the lush Mindo Valley, and features profusions of colorful and exotic wildlife. Séptimo Paraíso has a total of 23 rooms, creating a boutique experience for travelers. There is a tour package included with a stay here, and it highlights some of the very best experiences that Ecuador's cloud forest has to offer.
Featured in:
Eco Lodges, Midrange, Sustainable, Great for Families, Eco Boutique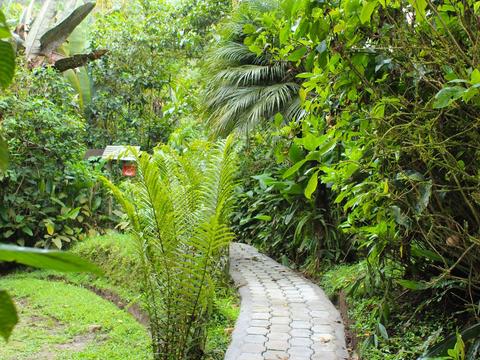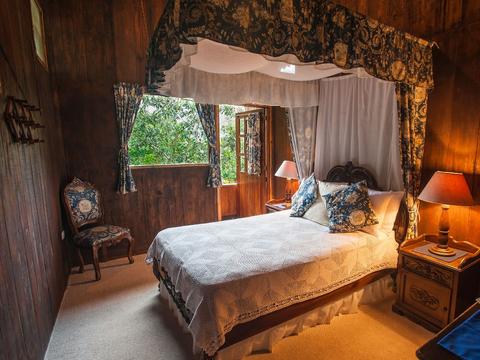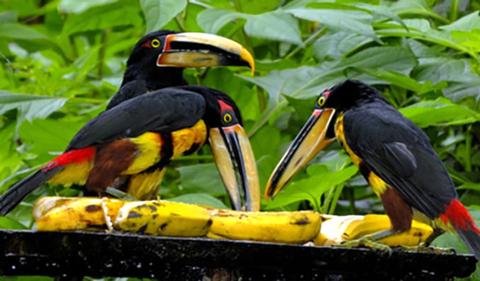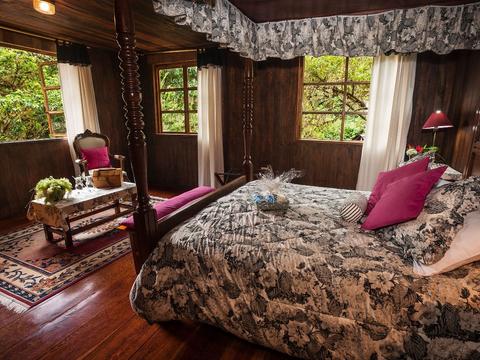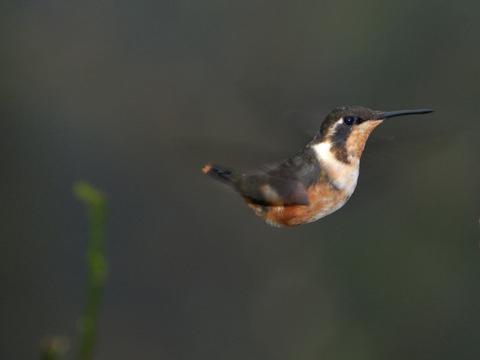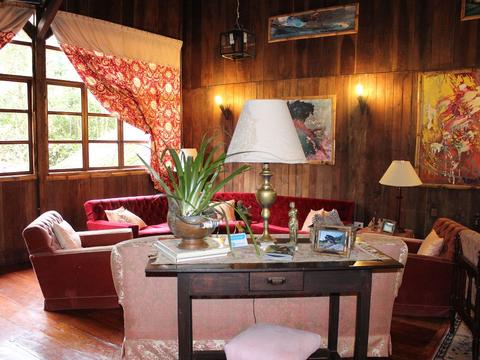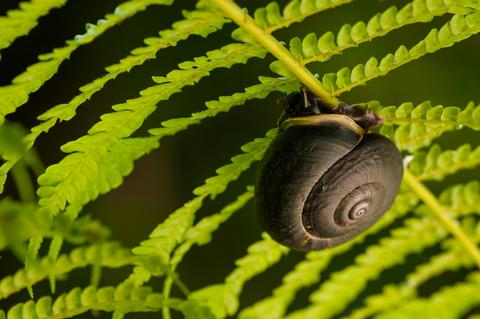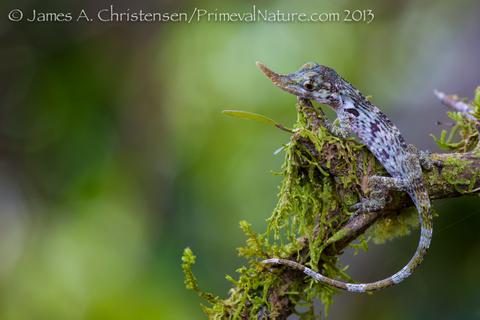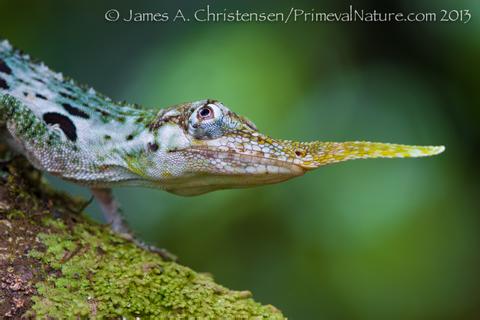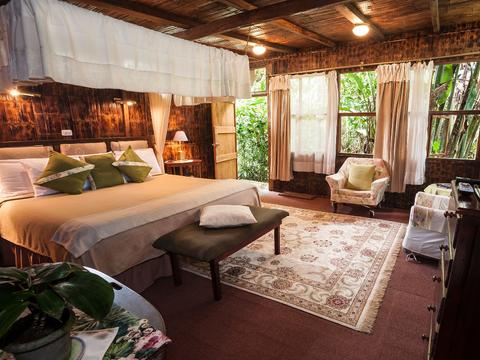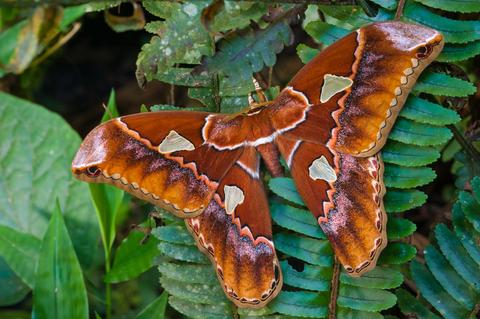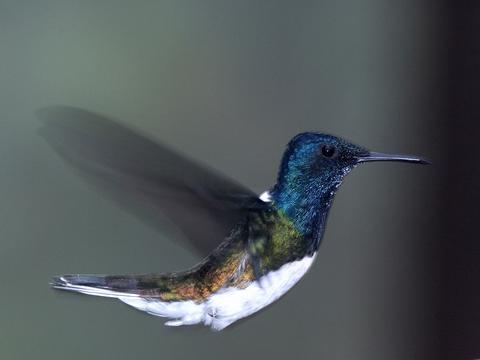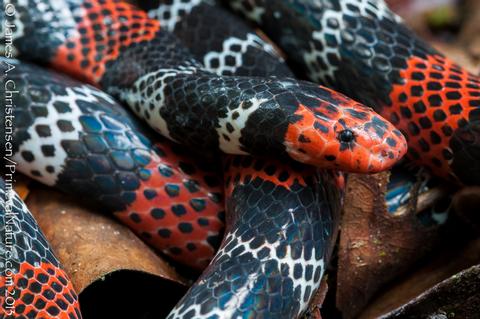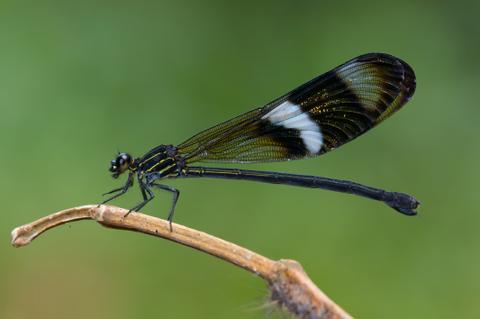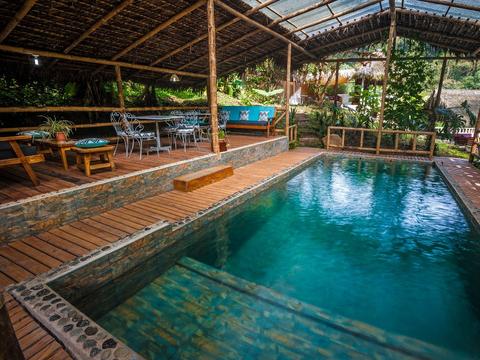 1:00 p.m. check in
11:00 a.m. check out
The grounds of the lodge have hummingbird feeders where you can observe colorful birdlife – there are about 342 species of birds that nest in the area. You can take early-morning birding tours and nocturnal tours to see endemic reptiles. Tours of the area include stops to see orchid gardens and butterfly farms.
There are two restaurants on the grounds, and both serve freshly baked bread and fresh coffee. You'll want to be sure to stop by the chocolate shop on the grounds. At the Cloud Restaurant, you can have an early breakfast (between 4 AM and 6 AM) if you plan to take an early morning birdwatching tour, or a late dinner if you take a nocturnal tour of the surrounding grounds. On the patio restaurant, the menu offers a gourmet take on traditional recipes and a long wine list.
There are lots of pleasant places for guests to socialize, including at the wine bar. You might stop by the game room for a round of billiards, or go for a swim at one of the two swimming pools. One is an outdoor pool with an adjacent hot tub, surrounded by beautiful landscaping, and the second is a covered, heated pool with a tiled bottom.
Because of the beautiful location, business travelers often arrange to have professional events on the grounds. The lodge's convention center is large enough for 200 people, and comes equipped with a projector, whiteboards, satellite TV and Wi-Fi. Besides this large event space, you can also book private meeting rooms.
A stay at Séptimo Paraíso fits in with an eco-tour, and the lodge practices sustainable hospitality, including recycling. All of the rooms have a romantic look, with canopy beds and rustic decor. The wood floors and bamboo details add to the charm of these upscale rooms. You can access Wi-Fi from your room and make use of the laundry service. Each room also has a private bathroom.
Best of all, the hotel offers daily tours. Check out the options during your stay:
TOUR OPTIONS
Day 1.
Pick up from Hotel in Quito 8 AM toward The Middle of the World Museum and Intiñan Solar Museum, Lunch at El Crater restaurant overlooking the Pululahua Crater. Continue towards El Septimo Paraiso in Mindo (Cloud Forest 1600m). Check-in.
Afternoon tea at Xocolat (the on-site chocolate shop) to enjoy hot coco and brownies. Next, visit hummingbird gardens. Welcome dinner 7pm.
Afterward, take a nocturnal Safari to find amphibians and lizards (including the famous Pinocchio Lizard) and some night mammals.
Day 2.
Very early wake up to be led to a cock of the rock lek and antpittas at famous "Paz de las Aves." Easy hike followed by a midmorning a brunch overlooking the valley. Late lunch at lodge traditional locro soup (potato soup), afternoon Alambi Birding area for photography opportunities.
Incredible specialties including Sun-Bittern, little Hermit, Velvet-purple Coronet, Neo-tropical Cormorant, Golden-Headed Quetzal, Dark-backed Wood-Quail.
Return to Septimo Paraiso
Dinner
Day 3.
Adventure: Zip lines and waterfall walk via cable car.
Late lunch at the lodge.
Afternoon visit to Rancho Suamox: producers of an amazing organic fruit ice-creams. Also walks and views of fauna and flora (800m)
Pizza night (wood oven) and traditional "canelazo" cinnamon tea cocktail (on the house)
Day 4.
Option 1: visit Coffee Plantation with a chance to see the plants, process and country picnic lunch with white wine and coffee cake.
Option 2: San Tadeo Birding for a morning of easy views and photography Lunch al hotel.
Afternoon (available from Wednesday till Sunday only) visit Tulipe Archeological Site, Yumbo and Inca ceremonial site.
Candlelight dinner at El Patio Country Gourmet
Day 5.
Full Day
Option 1. Extreme Birding day from 4.45 am until 4 pm / packed lunch
Option 2. Visit Butterfly Farm, Orchid House, Chocolate production and Chocolate and Coffee degustation. Lunch at lodge
Notes:
Pax can choose any day to form a tour, but Day 1 is always included and the last day will be amended to finish 4 pm so transfer to Quito can be arranged.
Children from 3 to 12 pay 50% max 2 children for every 2 adults.
All the group must choose the same tour.
More Property Amenities