This hotel has its own slice of the waterfront, set apart from the other hotels that line the shores of Santa Cruz. Looking out over the shoreline, you'll see exotic birds and iguanas in their natural habitat.
Featured in:
Honeymoon, Boutique, Great for Families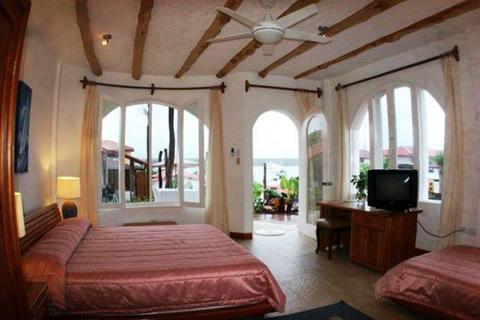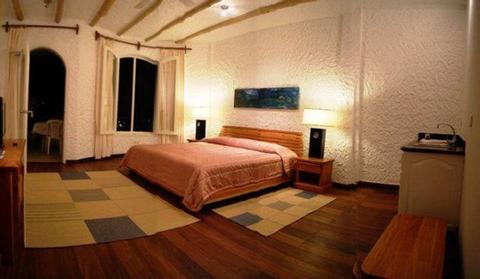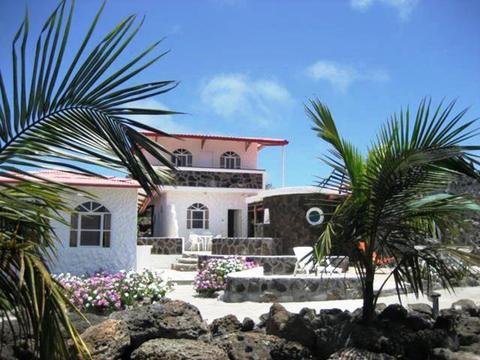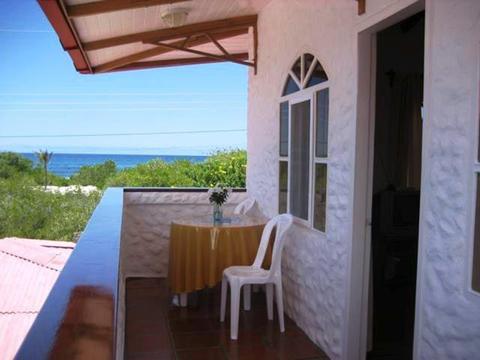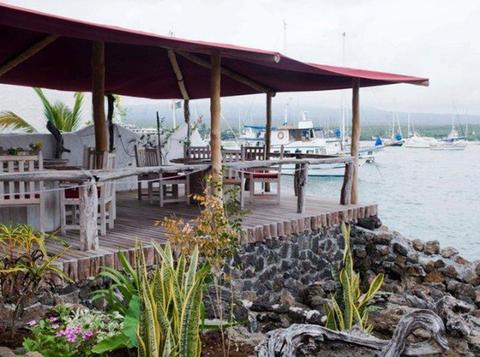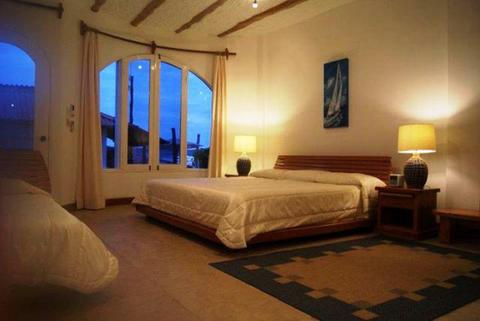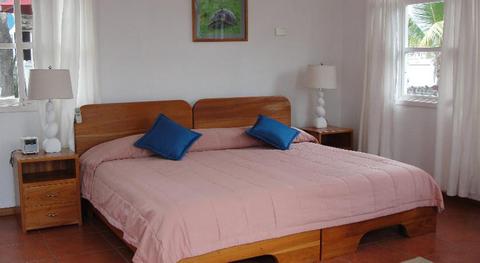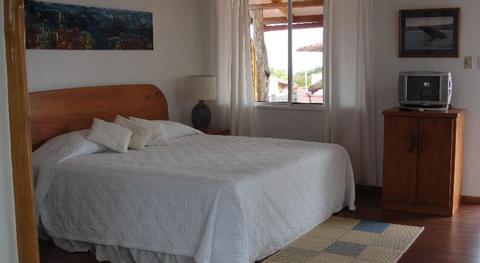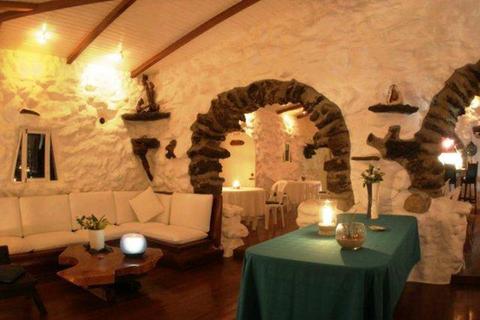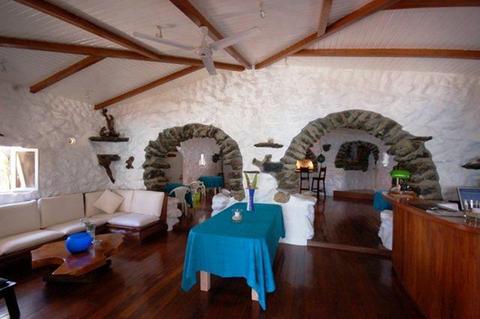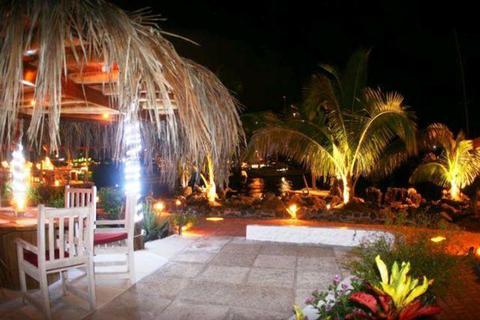 1:00 p.m. check in
11:00 a.m. check out
Wireless Internet
Restaurant in Hotel
Free Breakfast
Angermeyer Waterfront Inn is located down the coast from the main part of Puerto Ayora, accessible via a short water taxi ride across the bay. Water taxis are available to guests 24 hours per day. Once in downtown Puerto Ayora, you'll be a 10-minute drive from the island's famous Tortuga Bay. This cove of white sand and cerulean waters is known for its tranquility, and its population of languid iguanas. Drive 20 minutes north of Puerto Ayora into the highlands of Santa Cruz, which offer a very different ecosystem than the waterfront. Here you can hike through the misty, incredibly diverse forest. You should also seek out a natural attraction called Los Gemelos, a collection of craters formed by a bubbling gush of lava.
On the outside, the hotel's bright, white walls stand out against the surrounding wildlife. The hotel's garden consists of bright, tropical flowers, driftwood, and volcanic rocks. Angermeyer's design builds off of the natural landscape – many of the walls have uneven surfaces of white rock. Stone archways and a low ceiling give the communal spaces the feel of a cozy grotto.
Almost every room has a view of either the ocean or the hotel's garden. Angermeyer Waterfront offers guests spacious, non-smoking rooms. Daily housekeeping insures spotless interiors, and the hotel provides a convenient laundry service. Equipped with a ceiling fan and air conditioning, your room will always feel cool and inviting.
There is free Wi-Fi in the rooms, and throughout the hotel. Your room also features a cable TV, a minibar, and a refrigerator. Each room comes with a private bathroom. You'll find a safety deposit box in your room and at the main desk.
This inn has great spaces for enjoying the outdoors and looking at wildlife. You can have your meals served on the hotel patio or deck, both covered, open-air dining options. There is a café and a restaurant on premises. The restaurant serves upscale cuisine, with local and international options.
The terrace offers a breathtaking view of the waterfront, and ample opportunity for sunbathing. When you're ready to retire indoors, pick a spot by the fireplace in the lounge area, situated next to the hotel's bar. Angermeryer provides 24-hour front desk staff, for round-the-clock English-speaking assistance.
More Property Amenities
Air Conditioning
Fan
Hot Water
Mini Refrigerator
Mini Bar
Cable TV
Safe Deposit Box
Laundry Service
Ocean View
Balcony
Accommodations
Air Conditioning
Cable TV
Fan
Hot Water
Mini Bar
Mini Refrigerator
Safe Deposit Box
Air Conditioning
Cable TV
Fan
Hot Water
Mini Bar
Mini Refrigerator
Safe Deposit Box
Air Conditioning
Cable TV
Fan
Hot Water
Jacuzzi
Mini Bar
Mini Refrigerator
Safe Deposit Box
Air Conditioning
Cable TV
Fan
Hot Water
Mini Bar
Mini Refrigerator
Safe Deposit Box
Similar Hotels