Lago Petén Itzá, Guatemala
A sólo una hora de distancia de las legendarias ruinas mayas de Tikal, el Lago Petén Itzá luce sus propias atracciones mayas. Los visitantes vienen al lago para ver los 27 sitios mayas que rodean la costa y también para visitar las islas pequeñas. El lago en sí ofrece muchas oportunidades para la natación y para paseos tranquilos en barco.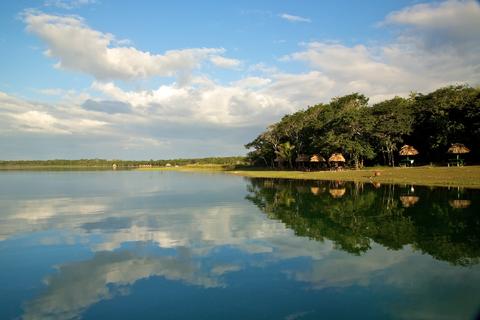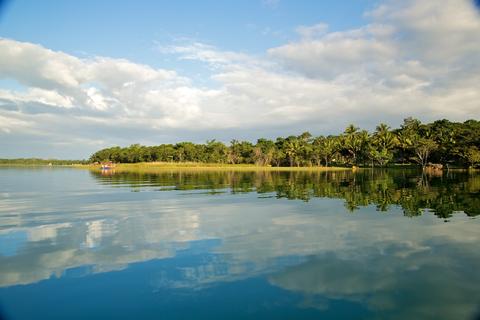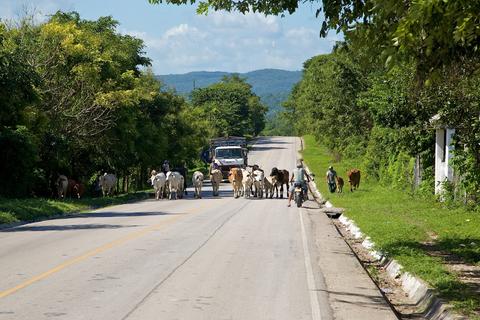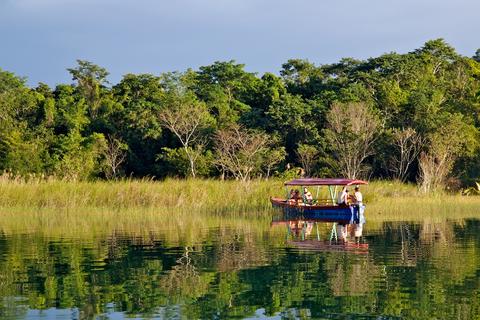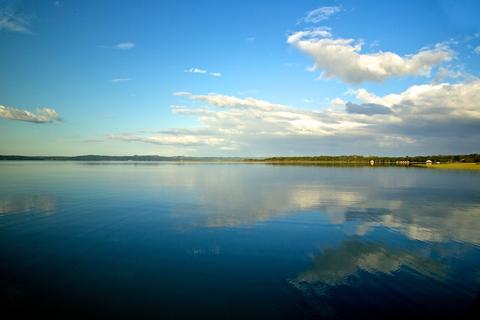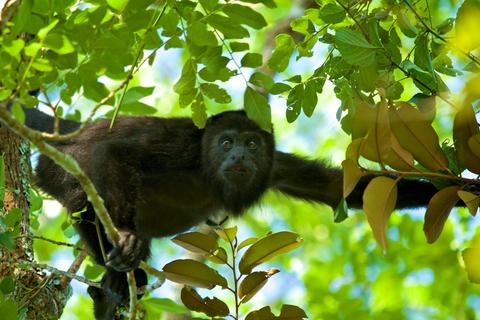 Asegúrese de visitar Flores, una isla en el extremo sur del lago. Este pueblo en la isla cuenta con edificios coloniales y calles adoquinadas, que fueron construidas por los españoles. Fuera del pueblo, podrá visitar las ruinas mayas de Tayasal, un sitio arqueológico activo que tiene pinturas descoloridas con relieves en las paredes de sus monumentos derruidos. Esta fue la ciudad capital de la cultura Itzá.
El Remate es un pequeño pueblo idílico en el extremo oriental del lago Petén Itzá. Tiene buena vista al lago y es un poco menos poblado que Flores (aunque se está volviendo progresivamente más popular entre los visitantes). Mientras este en el pueblo, rente una canoa o un kayak y reme lejos de la orilla tranquila para explorar el lago. Antes de salir, haga una parada por las tiendas artesanales del pueblo para ver los tallados en madera hechos por los lugareños.
Cerca de El Remate, puede visitar el Biotopo Cerro Cahuí para una caminata enriquecedora a través de la vida silvestre de Guatemala. Mientras camina a través de este paraíso para los amantes de las aves, tendrá la oportunidad de ver dantas, entre otros animales inusuales de Centroamérica. Hay dos senderos, ambos ofreciendo vistas increíbles del lago. Biotopo Cerro Cahuí tiene su propia playa en el lago Petén Itzá, lo cual lo convierte en el lugar ideal para disfrutar de un baño.
Justo al sur del lago, haga una caminata por el Parque Natural Ixpanpajul. Este parque ofrece distintas maneras para observar el bosque, incluyendo canopy tours, caminatas y paseos a caballo. Los senderos lo llevarán a través de los puentes colgantes, donde podrá apreciar el dosel del bosque. Los árboles reverberan con los cantos de las aves inusuales del trópico. En la cumbre del parque Miramás, tendrá una vista panorámica del Petén Itzá.
Lago Petén Itzá Personalized Trips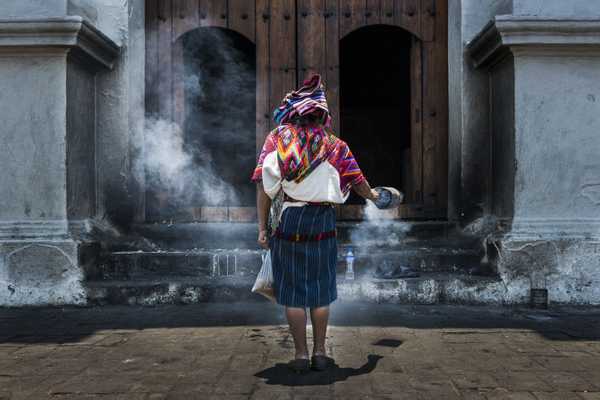 Guatemala
Customer Reviewed I would warn them about the deceptive practices of Casa Azul though about the stocking and charges of the alcohol in the fridge. No warning at check in. No signage on fridge. Not locked. No tally sheet. No warning or heads up by Anywhere. I have never had to pay for alcohol before. ...
Lago Petén Itzá Things to Do