Travel isn't only about seeing new places and tasting new foods, it's about genuine cultural exchanges and learning about history off the page — or screen. Guatemala's indigenous culture is alive and well, and you can experience it when you talk to Guatemala's people and go on Guatemalan cultural tours. Cultural tours are a great option if you're specifically interested in Mayan civilization, as the Maya are arguably the most prominent of Guatemala's indigenous culture.
Enjoy the traditional attire of the residents of Todos Santos Cuchumatán or explore Itzá customs in the town of San José. Indigenous attractions are often set within small rural towns. Because these tours are specifically intended to attract and inform travellers, you can be sure that your efforts to learn more about Guatemala's indigenous culture will be met with equal parts enthusiasm and information. Another great thing? The townspeople of these regions host festivals and other events throughout the year — if you're around during one, you're welcome to check it out.
#1:

 Panajachel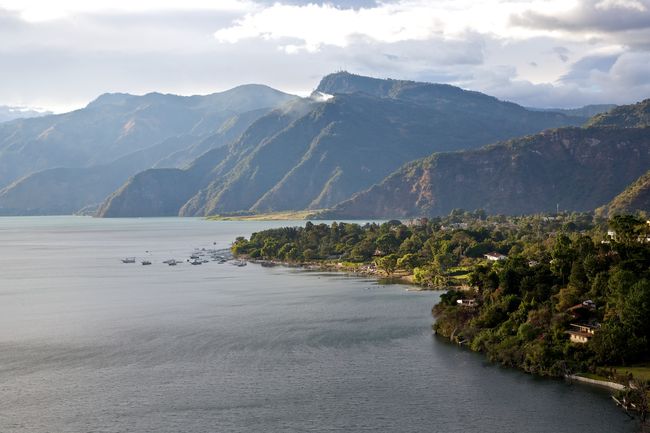 Lake Atitlan, Guatemala →
As a central hub for travelers, Panajachel sees lots of action. It has a more westernized personality than other towns in Lake Atitlán, but you'll still meet Mayan locals. Nearby Panajachel, you can visit some of the more traditional Mayan villages, where people wear traditionally made clothes and peddle their distinctly Mayan handicrafts.
While you're in Panajachel, you'll be near attractions that make it easy to explore the highlights of Lake Atitlán. The town has its own beach where you can swim and take out kayaks. The Atitlán Nature Reserve also has its own beach, as well as zip lines and a butterfly farm, set in the tropical environment of a former coffee plantation.
#2:

 Santa Catarina Palopo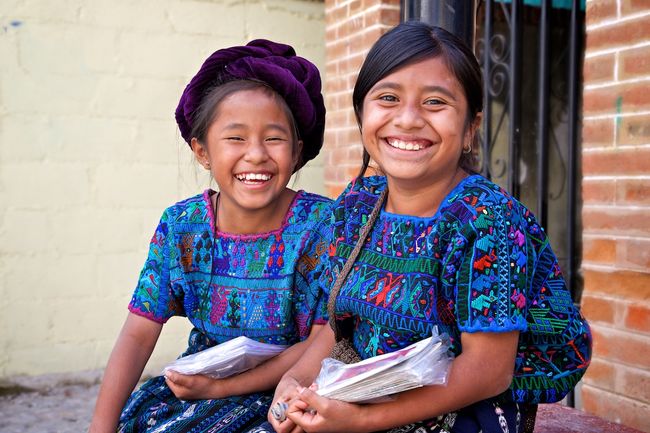 Santa Catarina Palopo, Lake Atitlan, Guatemala →
Santa Catarina Palopó is a traditional village of about 5,000 inhabitants, located on the eastern shore of Lake Atitlán. People who live here speak a dialect of the Maya language called Kaqchikel. Locals eke out their living by fishing, farming, and selling handicrafts to visitors.
You'll notice women here mostly wear loose-fitting blouses called huipiles, a fashion choice that hasn't changed in many centuries. Their preference for blue is a more recent trend and unique to this village. If you like their look, consider buying some quality textiles from a local.
Locals live in adobe homes, built into the side of the lake. The best lakefront real estate, however, is taken up by villas and resorts — some of the nicest you'll find in Guatemala.