Guatemala's Lake Atitlán may get all of the attention, but it's about time it started sharing the spotlight with the nation's other two lakes — Lake Izabal and Lake Petén Itzá, because each lake is absolutely stunning. So outside of summer camp, why would you choose to vacation at one of Guatemala's lakes? What is there to do after you've witnessed the beauty and bounty of these gorgeous bodies of water? Plenty! In fact, there's an activity for every type of traveller — whether you're seeking rest and relaxation or are a bonafide adrenaline junkie, we have you covered.
For starters, nearly all of these lakes have quaint Mayan villages scattered along their shores — in other words, you're steps away from an authentic experience and cultural tours. As for the sport scenery, it is downright amazing! You can mountain bike or kayak Lake Atitlán...you can also explore the volcanoes surrounding it. Lake Petén Itzá is close to the Mayan ruins of Tikal, so you can live out your secret childhood dreams of being a rugged adventurer who explores jungles and ancient cities. Fancy something a little more...academic? Lake Izabal is accompanied by an actual castle with a fascinating history.
Guatemala's lake destinations are excellent places for outdoor enthusiasts, water lovers, or travellers who are simply looking for a good place to relax — so, if you want to practice your photography or plein-air watercolour, they're exceptional for that too.
#1:

 Lake Peten Itza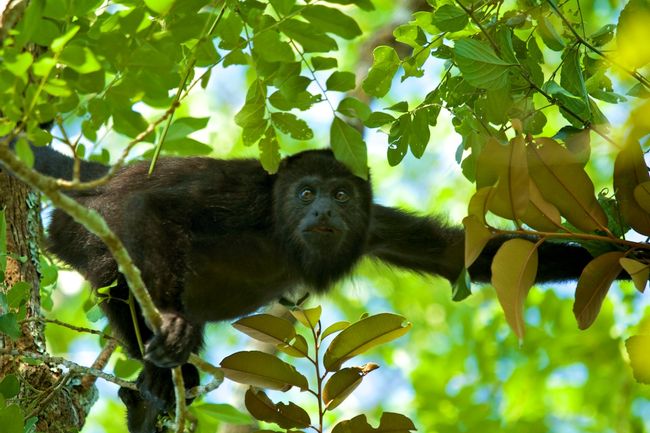 Lake Peten Itza, Guatemala →
Lake Petén Itzá is the top natural attraction in Guatemala's Petén district. It has two main hubs for visitors — the towns of Flores and El Remate.
Dense jungle and ruins from the Maya's glory days surround the lake. El Remate is a popular stop on the way to Tikal National Park, where you can see the striking ruins of Temple I and Temple IV. There's quite a collection of Maya sites in this part of northern Guatemala, including Yaxhá, Topoxté, Ceibal, Aguateca, and Uaxactún — to name just a few. These are beautiful sites where you can learn about the art and history of the Mayan civilization.
For a closer look at the wildlife native to this part of Guatemala, you might stop at the zoo on Petencito Island, where wild pigs roam free. While you're here, you'll also get a good look at jaguars and ocelots. When you've had enough time in the sun, check out the subterranean attractions — interesting formations make the underground passageways of the Aktún Kan Caves especially haunting.
#2:

 Lake Atitlan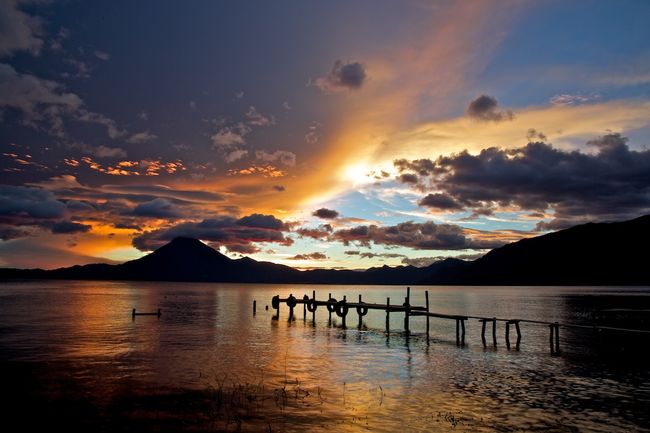 Lake Atitlan, Solola, Guatemala →
Lake Atitlán's choppy surface and volcano-studded surroundings have inspired countless legends, kept alive by the people who still live in the Mayan villages that surround the lake. Visitors should come here as much for the culture as the beaches and beautiful lakefront accommodations. You can choose from upscale accommodations that focus on yoga and wellness, or simple, down-to-earth accommodations that embrace the lake's original reputation as a hippie backpacker destination.
Local tours offer multiple ways to get around the lake — you might try a biking tour, a horseback riding tour, or a guided hike to the top of San Pedro Volcano. Hike on paths through nature reserves and coffee plantations and take in stunning vistas along the way. Tour the Mayan villages that surround the lakes and notice differences in traditional dress as you travel from village to village.