With its long tail and plump, jewel-toned body, Guatemala's resplendent quetzal tends to steal the show. But you'll have plenty of other specimens to look for in the rich greenery of the rainforest, which contains over 700 species of resident birds.
PLANNING A BIRDWATCHING VACATION IN GUATEMALA
Our birdwatching tours will put you in touch with some of the area's best bird watching and naturalist guides. They'll bring along telescopes and imitate bird calls to attract some of the area's most interesting species. Guides are experts at spotting nearby birds, and they will help you point your binoculars in the right direction. Keep in mind that bird watching tours tend to leave early in the morning to catch the birds at their most active, so come ready to set an alarm.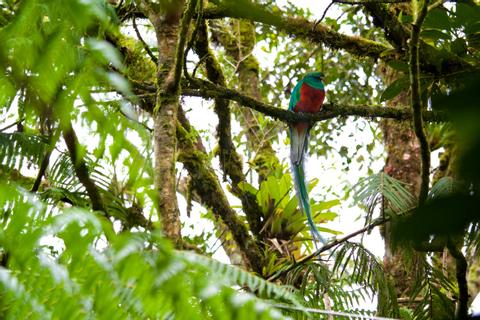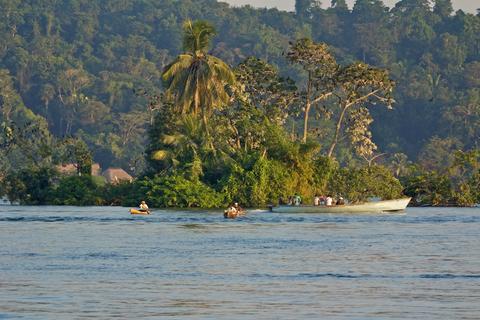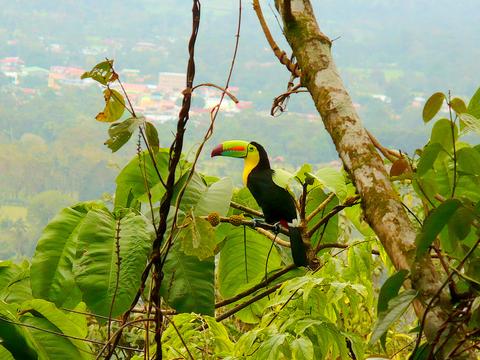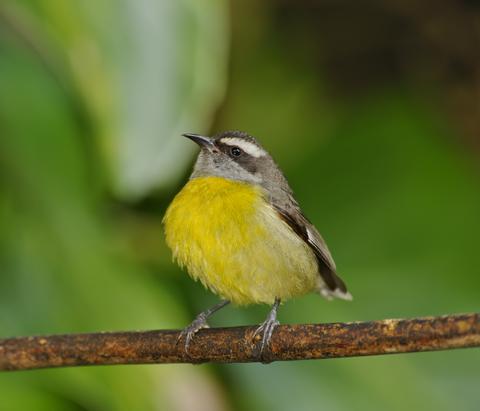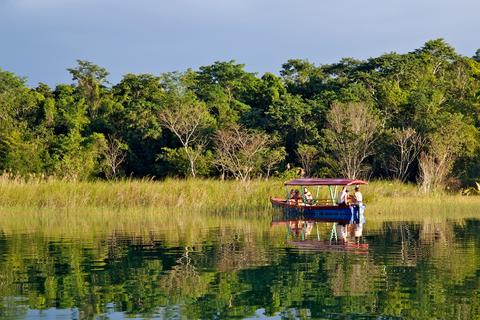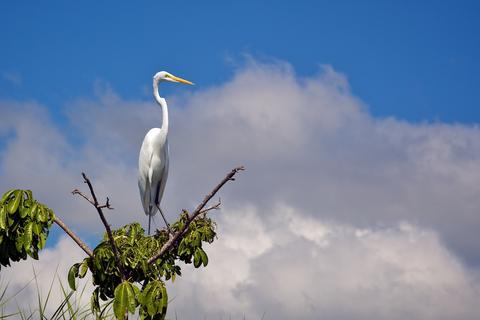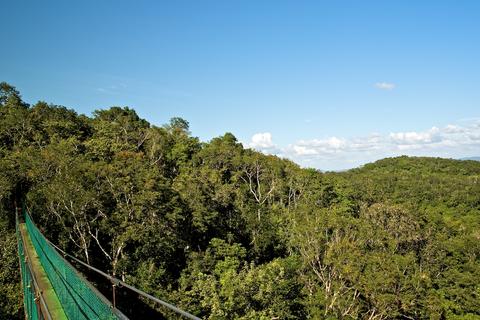 only in guatemala
There are also a number of endemic species to see, including the ocellated turkey that you'll find in Petén. Guatemala has a huge variety of hummingbirds, which you can see in various places around Antigua. Around Lake Atitlán you can find a great diversity of endemic birds such as Horned Guan, Belted Flycatcher, Sparkling Tailed Hummingbirds and many more. Ask our travel experts about where to find motmots, tanagers, guans, and any other tropical birds you have on your must-see list.
birdwatching hotspots
On a birdwatching vacation you'll visit the best birding sites in the country. The forests of Petén have spectacular birding, as do some of the areas around Lake Atitlán, Quetzaltenango, and Antigua. Hikes to Tikal will also introduce you to some magnificent species like the Red Capped Manakin, Keel-Billed Toucan and Orange Breasted Falcon. Venturing in the highlands from San Marcos, Sololá and Alta Verapaz are some of the places in Guatemala where you can look for the national bird, Resplendent Quetzal.
where to stay
You'll stay at comfortable hotels that offer up a nice place to relax when you're not birding. Some accommodations — like the ones around Lake Petén Itzá and inside the Tikal National Park — may be set in rural areas, allowing you to search for birds from the comfort of your own private balcony.
talk it out
Our travel team will craft a memorable birdwatching vacation for you to Guatemala. Provide us with your group size, interests, budget, and timeline, and we'll help you experience some of the best birding in Central America.
---
Recommended for bird-watching trips