If you're going to travel abroad, you don't want to see some of a new country, you want to see all of it — you want the most authentic experience possible. Well, the only way to see what other travellers miss is to go where they don't. Discover Guatemala off the beaten path, and see amazing sites low on tourism but big on adventure. Guatemala is a sizeable country with diverse terrain, which offers you plenty of lesser-visited places to explore.
Trek through deserted Mayan ruins in Guatemala in Yaxchilán; explore rugged rainforest paths near Río Dulce, Fronteras; and get to know the Guatemala's people in small highland communities. Unique places in Guatemala offer authentic backdrops of both the cultural and environmental variety. Though these destinations are often in more isolated, harder to reach parts of the country, what they lack in deluxe amenities they more than make up for in adventure.
If you consider yourself an open-minded traveller with an adventurous streak, then this is the most unique Guatemala vacation you can possibly plan. It's waiting for you, all you have to do is explore Guatemala off the beaten path.
#1:

 El Remate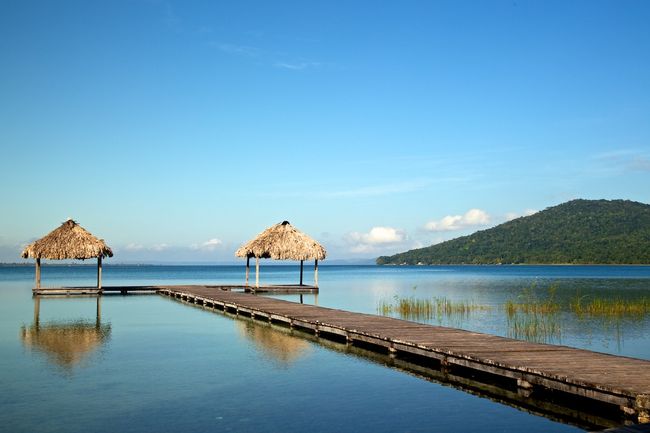 El Remate, Guatemala →
El Remate is a remote town on the eastern shore of Lake Petén Itza. Here you can fill your days with afternoons spent swimming, hiking, and kayaking.
Because of the remote location, this is a good place for birdwatching. At reserves like Biotopo Cerro Cahuí, you'll have the chance to see parrots, trogons, toucans, and ocellated turkeys.
#2:

 San Marcos La Laguna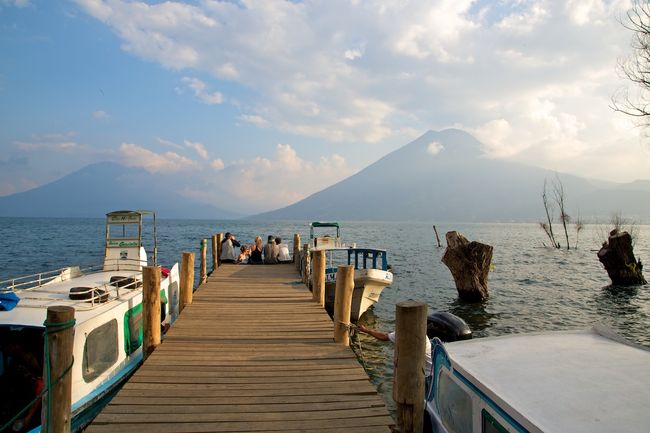 San Marcos la Laguna, Lake Atitlan, Guatemala →
Find the most peaceful vibes that Lake Atitlán has to offer at San Marcos. This is the epicenter of New Age vibes at this spot. The beauty of the lake and the nearby volcanoes make it easy to experience the pervading sense of calm that's echoed by the glassy surface of the lake.
This is a great place to check out a yoga class, or just find a beautiful place for meditation and more alternative treatments — like crystal therapy and acupuncture. Without much nightlife in the area, it's the perfect place to immerse yourself in the serenity of nature.