Guatemala's mountains blanket much of the country, making it a veritable haven for naturalists and adventurers. Did you know that some of the nation's highest mountain peaks are actually volcanoes? It's true! Many run along the spine of the Sierra Madre Mountains, giving you a two-for-one adventure story. Another bonus of trekking through the nation? Guatemala's mountains tend to rise around several important destinations, so you can pick and choose your adventures and accommodations accordingly.
If you enjoy a challenge, then stay in Quetzaltenango before hiking to the summit of Tajumulco Volcano; at an elevation of 13,845 feet (4,220 meters), its the highest point in Central America. Its non-volcanic counterpart is the Sierra de los Cuchumatanes mountain range; extending from Mexico to Guatemala, its highest point is at an elevation of 12,588 feet (3,837 m). You can access the Sierra de los Cuchumatanes from Guatemala's Huehuetenango. Keep in mind that there are still many more Guatemala mountains awaiting you near Retalhuleu, Santa Catarina Palopó, Escuintla, and more.
Your opportunities to get outside and explore are almost endless, and include hiking through forests, birdwatching, and (of course) mountain biking — Guatemala mountain biking can be a great activity for the entire family. Guatemala's mountains are waiting to lead you down the trail of an awesome adventure —the temperature tends to be cooler thanks to the higher elevation, so bring a jacket!
#1:

 Lake Atitlan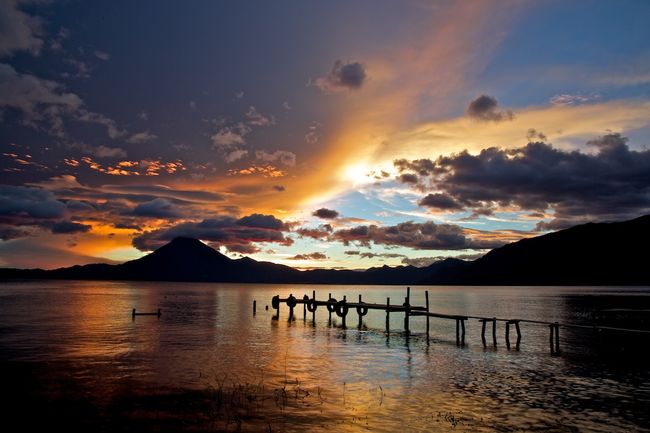 Lake Atitlan, Solola, Guatemala →
Mountains and volcanoes surround Lake Atitlán, offering a huge selection of scenic vistas and interesting hikes. Climb the Santa Clara peak, or venture into the mountains near Panajachel. Although not exactly a mountain, the hill that the locals call "Indian's Nose" outside of San Pedro La Laguna offers a stunning view of the landscape and is one of the most popular hikes in the area. If you're looking for a trail that takes you between traditional villages, the trails around San Marcos La Laguna offer beautiful views along the way.
When hiking in Lake Atitlán, it's a good idea to go with a guide. Trails are typically in decent shape, but they're not always well-marked. Plus, your tour guide can provide interesting information about native flora and fauna — you'll see plantations, farms, and lots of exotic plants.
#2:

 Huehuetenango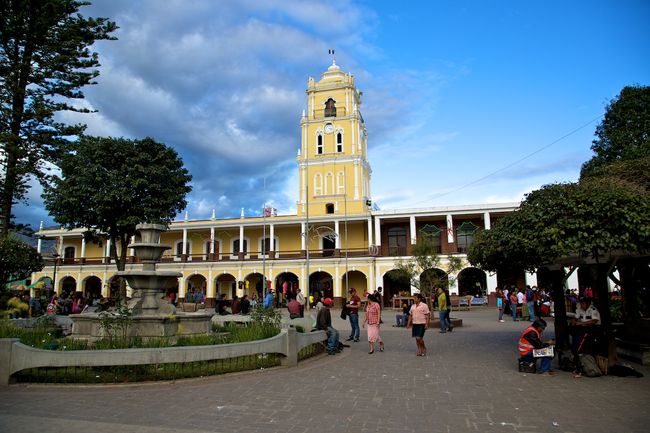 Huehuetenango, Guatemala →
Learn about what life is like in a quintessential Guatemalan town in the Western Highlands, where Huehuetenango sits near the foothills of the Cuchumatanes Mountains. These are the tallest, non-volcanic formations in Central America, and they offer an excellent place to both do some hiking and learn about traditional village life.
On a hike through the countryside, you can see a number of Mayan villages, some of which have only a handful of residents. You'll also see interesting historic sites, like the "God of Luck" cave that sheltered refugees during the Guatemalan Civil War, as well as an official war memorial. More lighthearted stops might include a visit to a rural cheese factory, where you'll get to some fresh samples.