Parque Natural Ixpanpajul, Guatemala
Repartido en 9 kilómetros cuadrados en una zona a las afueras de Flores y Santa Elena, el parque Natural Ixpanpajul ofrece a los visitantes vistas panorámicas del dosel del bosque. El parque tiene una localización conveniente en el camino hacia la Ciudad de Guatemala.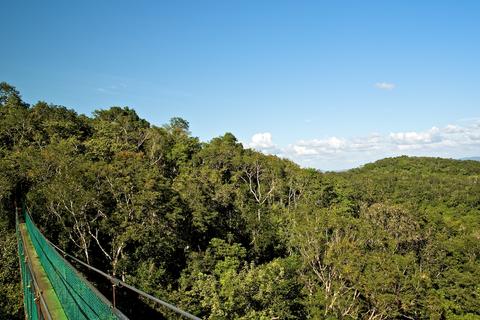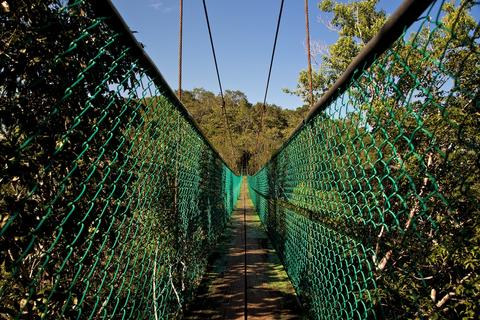 Los puentes colgantes en el Parque Natural Ixpanpajul son largos e impresionantes. Desde cada uno de los seis puentes tendrá una vista de 360 grados del bosque circundante. Es mucho más fácil apreciar la increíble complejidad y la conectividad de la selva desde aquí arriba. También, tendrá la oportunidad de observar aves y otros animales.
Un sendero que atraviesa los puentes colgantes y el bosque, en un momento dado llega a un mirador en un punto alto. La vista es espectacular e incluye una parte de la cuenca de Petén Itzá.
Otras actividades en el Parque Natural Ixpanpajul incluyen canopy tour, paseos a caballo, ciclismo de montaña, observación de aves, paseos en cuadraciclos, paseos en tractor y observación de la fauna nocturna. También, hay lugares para acampar.
Parque Natural Ixpanpajul Personalized Trips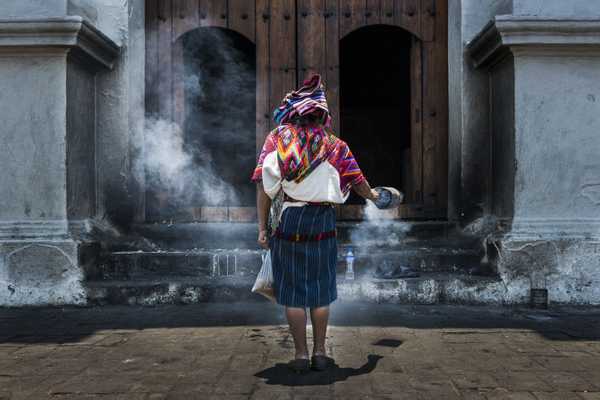 Guatemala
Customer Reviewed I would warn them about the deceptive practices of Casa Azul though about the stocking and charges of the alcohol in the fridge. No warning at check in. No signage on fridge. Not locked. No tally sheet. No warning or heads up by Anywhere. I have never had to pay for alcohol before. ...
Parque Natural Ixpanpajul Things to Do