El hotel Lo de Bernal es un Bed and Breakfast pequeño en La Antigua, Guatemala. Este hotel cuenta con habitaciones limpias, confortables y una ubicación céntrica. El personal es amable y servicial.
Featured in:
Honeymoon, Bed and Breakfast, Boutique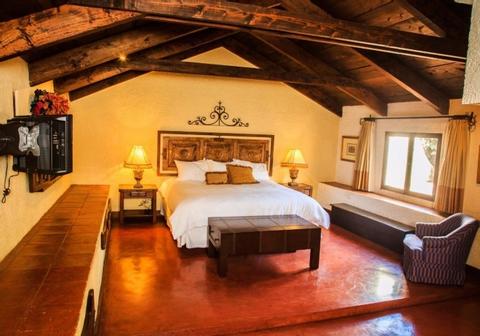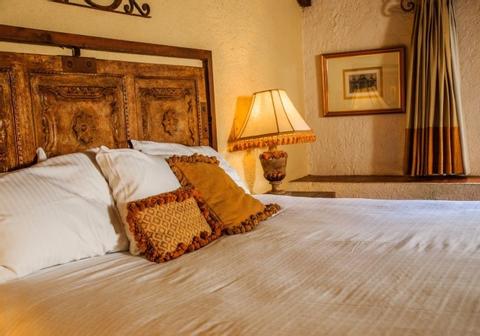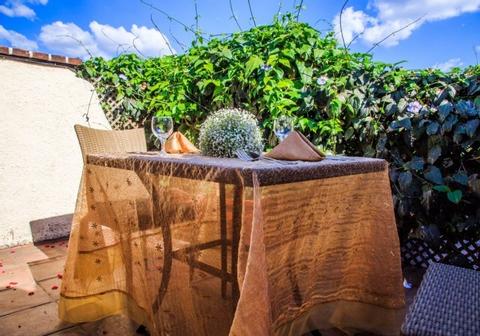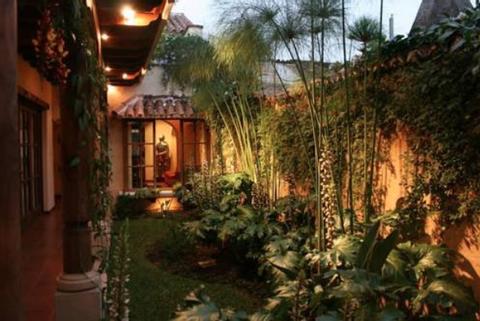 3:00 p.m. check in
1:00 p.m. check out
Free Breakfast
Restaurant in Hotel
Wireless Internet
Attractions & Sites
15 km
La Antigua es un pueblo encantador situado en la región montañosa central de Guatemala. Antigua fue la capital de Guatemala hasta que un terremoto en el siglo XVIII dejó gran parte de la ciudad en ruinas. Hoy en día, Antigua es Patrimonio de la Humanidad por la UNESCO y uno de los lugares más agradables del país para visitar. Es el hogar de las galerías de arte, boutiques y restaurantes deliciosos. Las atracciones culturales incluyen museos, iglesias y el Arco de Santa Catalina, que es uno de los sitios más fotografiados de la ciudad. Si desea realizar algo de ejercicio fuera de la ciudad, usted puede realizar ciclismo de montaña, paseos a caballo o senderismo en los alrededores.
Hotel Lo de Bernal es un bed and breakfast íntimo situado cerca del Arco Santa Catalina. Es un hotel tranquilo y tiene sólo nueve habitaciones repartidas en dos plantas. Los dormitorios se extienden alrededor de un patio pintoresco adornado con flores colgantes.
Las habitaciones tienen buen tamaño y son impecables. Los tonos naturales dan una vibra cálida mientras que las vigas de madera hacen que sienta pintoresco y guatemalteco. Todas las habitaciones disponen de baño privado con ducha de agua caliente. Otras comodidades modernas incluyen internet inalámbrico, televisión de pantalla plana y caja de seguridad. Además, cuenta con aire acondicionado o ventilador de techo.
El desayuno se sirve a diario en el restaurante del hotel. Incluye fruta fresca, huevos, tostadas, cereales, zumo y café. Además, se puede disfrutar de otras comidas y hay servicio de habitación. El hotel dispone de un salón pequeño que es ideal para leer o charlar.
El personal del Hotel Lo de Bernal obtiene buenas calificaciones por su amabilidad y comodidad.
More Property Amenities
Reloj Despertador
Desayuno Disponible
Televisión por Cable
Jardines
Secadora de Cabello
Internet
Lavandería
Caja Fuerte
Teléfono
Accommodations
Reloj Despertador
Televisión por Cable
Abanico
Secadora de Cabello
Agua Caliente
Mini Bar
Caja Fuerte
Teléfono
Internet Inalámbrico
Reproductor de DVD
Aire Acondicionado
Reloj Despertador
Balcón
Televisión por Cable
Abanico
Secadora de Cabello
Agua Caliente
Mini Bar
Caja Fuerte
Teléfono
Aire Acondicionado
Reloj Despertador
Televisión por Cable
Abanico
Secadora de Cabello
Agua Caliente
Mini Bar
Caja Fuerte
Teléfono
Internet Inalámbrico
Similar Hotels