San Felipe's Castle, Guatemala
El Castillo de San Felipe de Lara is a fortress along the northern shores of Lake Izabal in Guatemala. More commonly known as "El Castillo de San Felipe," the castle was originally built by the Spanish in 1652 to ward off pirates.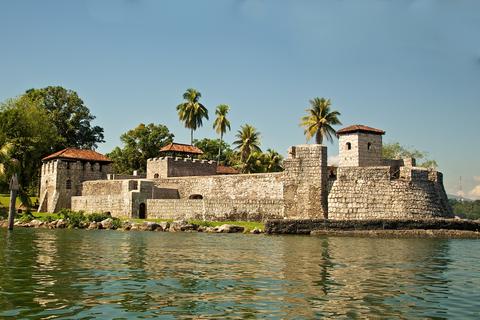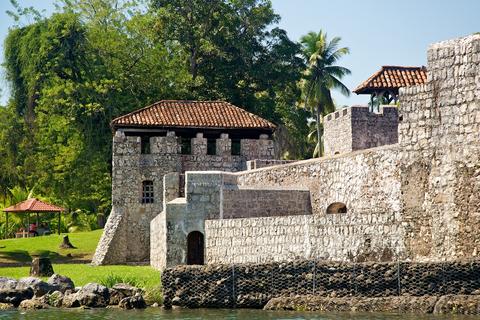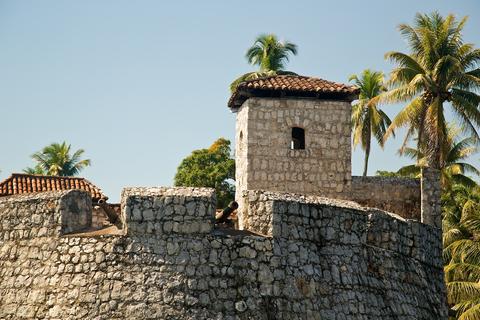 Lake Izabal connects to the Caribbean Sea via the Río Dulce. During the 17th century, British pirates would sail up the river to raid Spanish supplies and mule trains.
The fort was designed in a French military style. It consists of a semicircular bastion enclosed by two outer walls, each terminating in a square tower. The fort has three stories and was only accessibly by land via a drawbridge. At night, the Spanish would string a chain across the river to further deter pirates.
After the departure of the Spanish, the fort was used as a prison but eventually abandoned. The present version was reconstructed in 1956. El Castillo de San Felipe was added to the UNESCO World Heritage Tentative List in 2002.
It's worth visiting the fortress if you're in the area. You can explore a maze of rooms and marvel over old cannons. The site also has panoramic views of Lake Izabal and some nice picnic areas.
San Felipe's Castle Things to Do