Lake Izabal, Guatemala
Fed by the Palochi River, Lake Izabál is the largest lake in Guatemala. In the forests surrounding the lake, visitors have the chance to see howler monkeys and spider monkeys. This forest is also a habitat for jaguars, but sightings are rare. If you're interested in bird watching, bring binoculars and a camera. You're bound to see a tremendous number of birds – the park has around 250 documented species.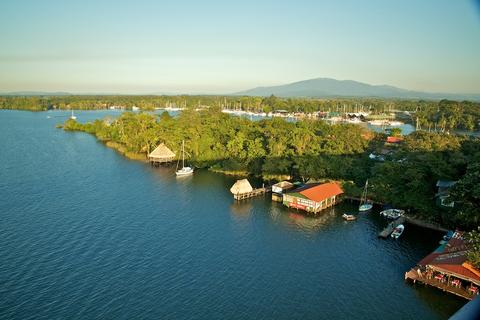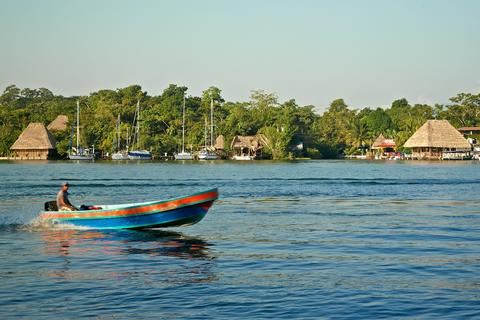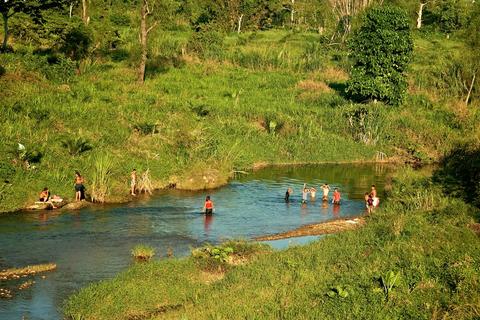 For hiking, visit the Bocas de Polochic Wildlife Refuge. This reserve helps perpetuate Guatemala's rare animals into the next generation. If you rent a canoe, you can glide across a portion of the lake that offers a home to a significant population of manatees. You may also spot alligators and otters slipping in and out of the water. Stop by the Selempim research station for exhibits that offer more information about the refuge's plant and animal species.
You can also hike around the nearby Boquerón Canyon, but you will need to hire a guide. Rent canoes and paddle past the steep walls of the imposing canyon on either side of the Río Boquerón. You'll also pass strange rock formations, which were formed over millions of years.
On the shore of Lake Izabál, visit El Castillo de San Felipe, an old fort that helped the Spanish protect the colonial community from pirate attacks. You can arrive by boat or taxi. Go underground to see the tunnels, which are lit for visitors. These tunnels provided an evacuation route for the Spanish, an architectural element that made the fort the perfect hiding spot. Climb the towers for a view of Lake Izabál.
You might also go swimming at Finca El Paraíso, a ranch with spa-like natural features. You can take a short hike to a 40-foot (12-m) waterfall, heated by the natural springs. It cascades into a cool pool, and the different temperatures create an invigorating experience for swimmers. Bring your swimsuit and water shoes so you can comfortably walk on the rocky terrain that surrounds the waterfall.