Siete Altares, Guatemala
3 miles (5 km) northwest of Lívingston are the freshwater falls and pools of Los Siete Altares. The seven waterfalls and natural fresh water pools, are set within a lush rainforest and are a pleasant place to spend the afternoon.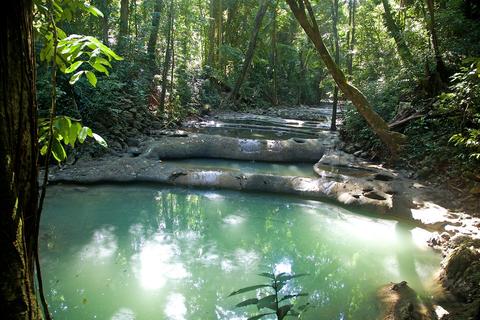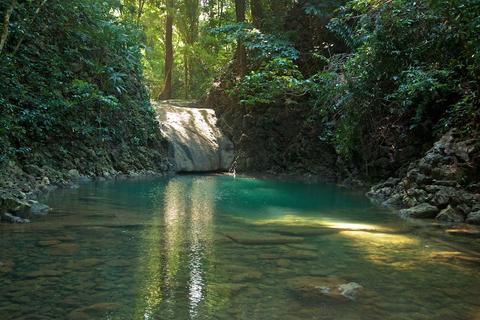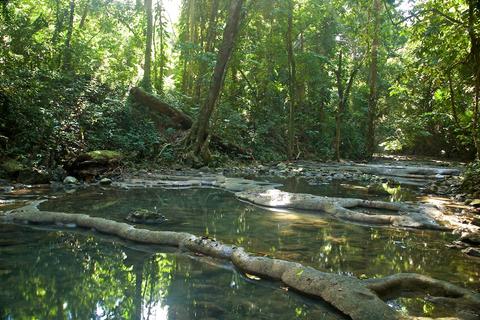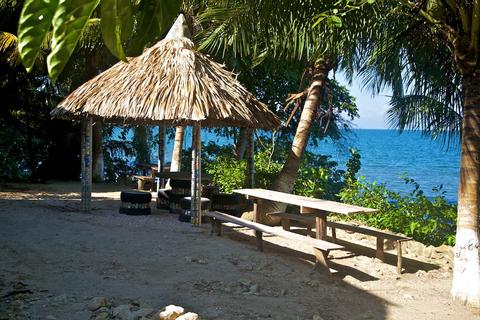 Siete Altares (The Seven Altars) can be visited year-round, but are especially fun to visit during the rainy season when the waterfalls are running full-tilt. It's worth trekking beyond the first waterfall when you get here—the seventh (and final) fall is particularly nice. You can jump off the falls into a big pool that's good for swimming.
The waterfalls are set off the coast and are easily accessed by following the beach path north out of Lívingston. You'll eventually hit the river mouth and meet another path that leads into the forest. From here it's about a 30-minute walk to the falls. From Lívingston, count on a 1.5 hour trip by foot. You can also take a boat to the Siete Altares entrance. There's a small stand near the entrance where you can buy food and drinks.
Although it's possible to walk here on your own, it's recommended to go with a guide, as there have been robberies in the past.
Siete Altares Things to Do