Hotel Santo Tomás is located in the small town of Chichicastenango. Hotel Santo Tomás has a lovely courtyard and an unbeatable location.
Featured in:
Midrange, Bed and Breakfast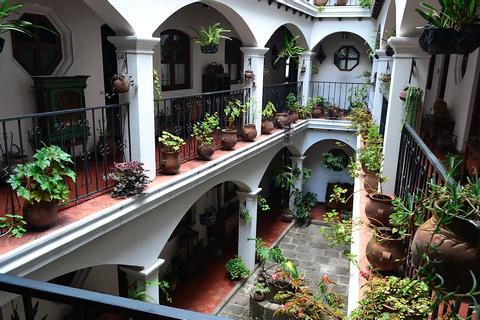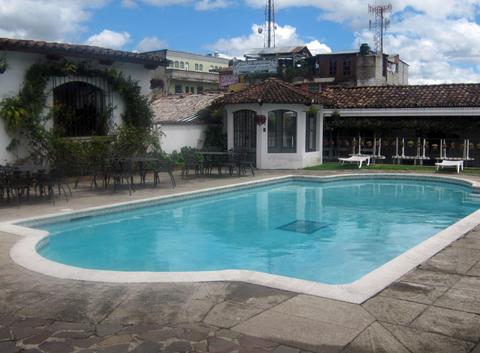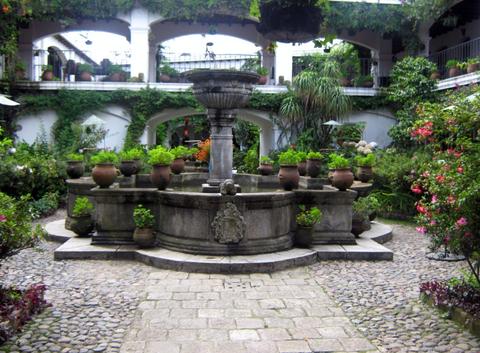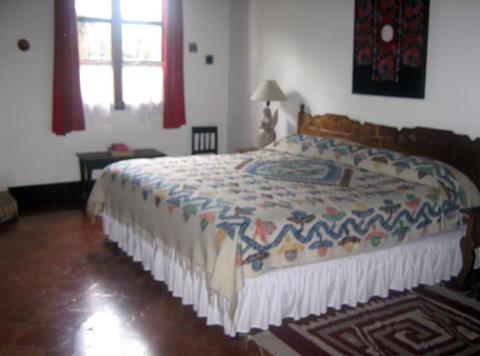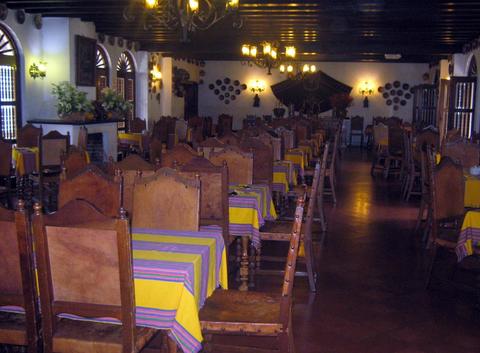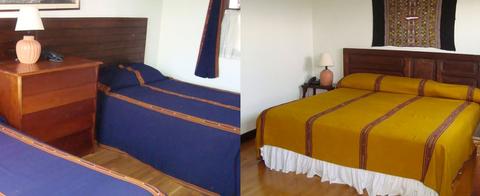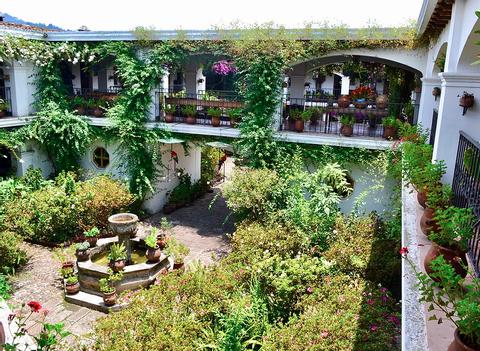 1:00 p.m. check in
12:00 p.m. check out
Restaurant in Hotel
Spa Services
Swimming Pool
Wireless Internet
The small town of Chichicastenango is set within the Western Highlands of Guatemala. The town has done well by preserving its Mayan traditions and folk culture despite an increase in tourism. The town's market, which happens every Sunday and Thursday, is the most popular thing for travelers to see in town. It's a good place to observe authentic Mayan culture and also purchase a range of handicrafts. Across from the market is the Santo Tomás church, where you may be able to see indigenous people praying on the church steps.
Hotel Santo Tomás is a large hotel in the heart of Chichicastenango. With its comfortable rooms and beautiful courtyard, it's one of the town's best hotels. It's also very close to the market.
The rooms extend over several floors around various courtyards. The courtyards have fountains and are planted with a range of plants—it's a nice place to soak up the sun or have a cup of coffee in the morning. The staff often brings out their resident parrots and there is sometimes live marimba music held in the courtyard.
Each of the hotel's 75 rooms is spacious and comes equipped with a telephone, private bathroom, and balcony. The beds have big, thick blankets and comfortable mattresses. There is a fireplace to help keep the rooms warm (Chichicastenango is located in the mountains and can be quite cold)—relaxing by the fire is a delightful way to spend the evening.
There is an onsite restaurant that serves a nice sampling of foreign and domestic food. The breakfast is especially good, and buffet lunches are often offered. Room service is available for guests who would like to eat meals in bed or have a cup of coffee first thing in the morning. The restaurant's waiters sometimes wear traditional attire, which makes the dining experience feel festive. The bar is well stocked with beer, wine, and liquor.
There is a large rooftop pool where guests can get some sun or cool off. After wandering around the town and market, this is a good place to unwind. There is also a sauna and Jacuzzi. When exercise is in order, you can visit the hotel's small gym, which is stocked with weight machines, a treadmill, and stationary bike.
Hotel Santo Tomás has a few rooms that can be used for seminars, meetings, parties, and more. There is also an onsite gift shop.
More Property Amenities
Currency Exchange
Conference Rooms
Coffee Service
Hair Dryer
Handicap Accessible
Jacuzzi
Internet Access
Breakfast Available
Hot Water
Telephone
Private Parking
Safe Deposit Box
Room Service
Laundry Service
Accommodations
Balcony
Hair Dryer
Hot Water
Telephone
Hair Dryer
Hot Water
Telephone
Similar Hotels