A stay at the Jungle Lodge grants you proximity to the Tikal National Park, which draws visitors from all over the world. The national park is home to world-famous Mayan ruins and rainforest that protects several endangered species. The schedule for electricity in this hotel is the following: 5:30 - 08:00 13:00 - 15:00 17:00 - 22:30 It may be the possibility that there is no HOT WATER between this hours.
Featured in:
Eco Lodges, Midrange, Sustainable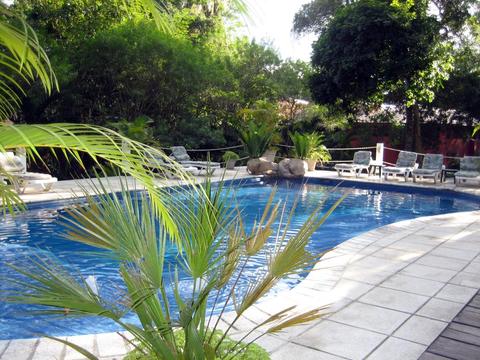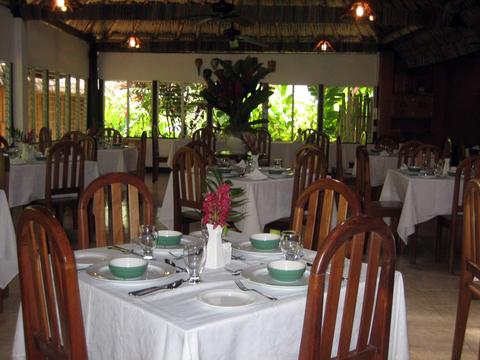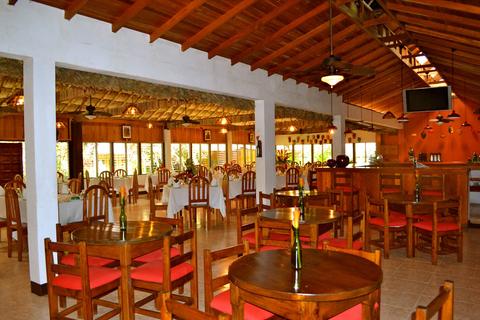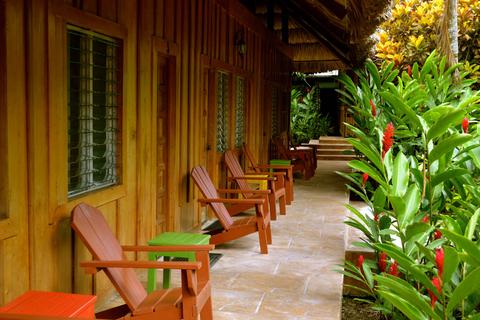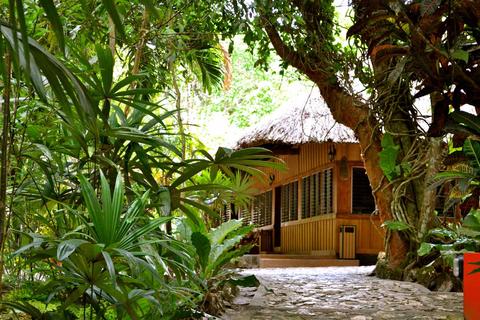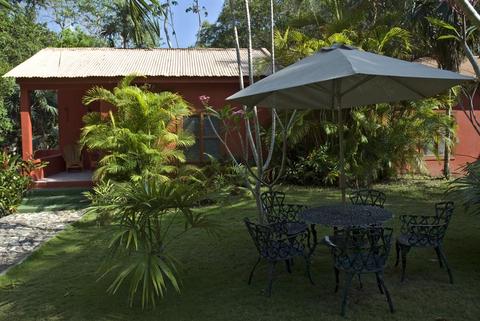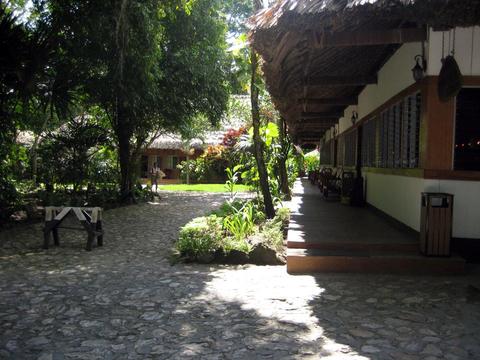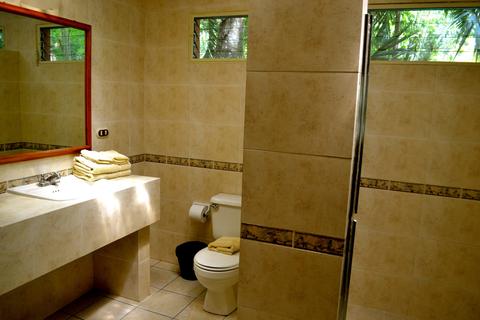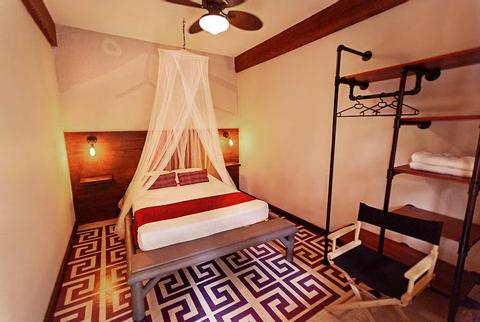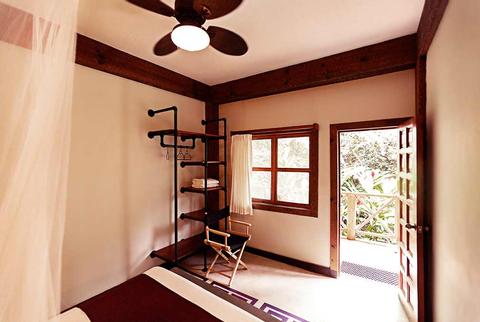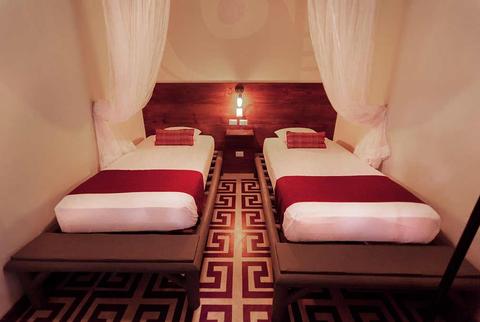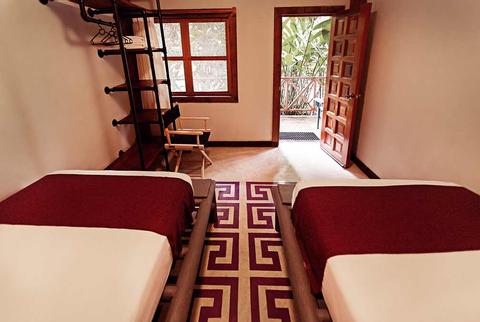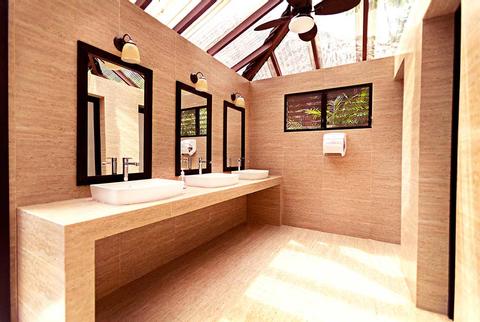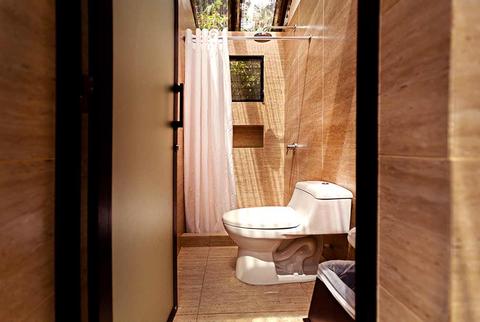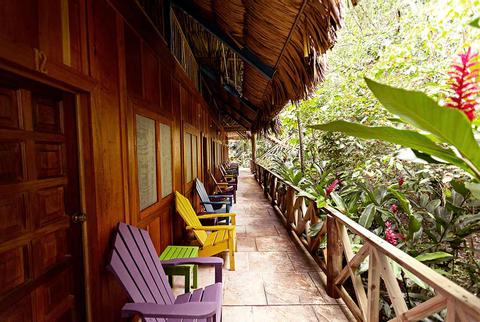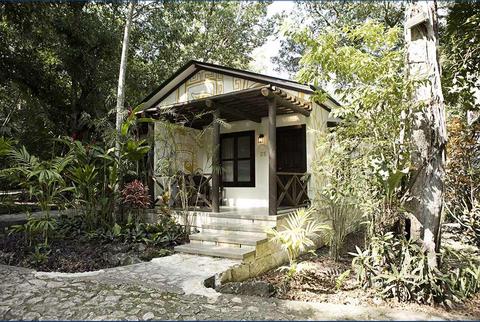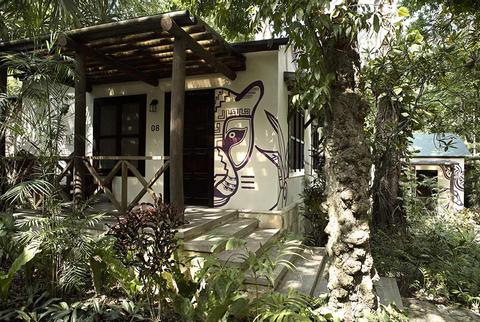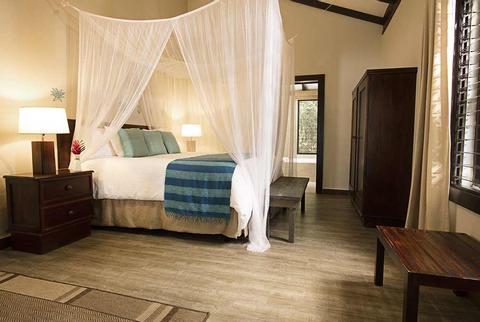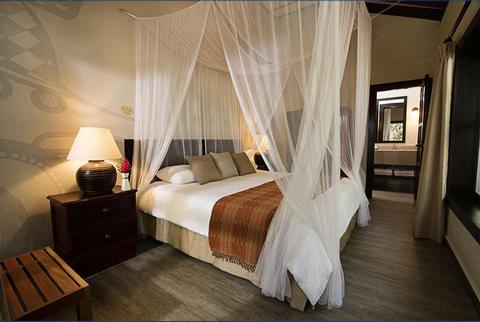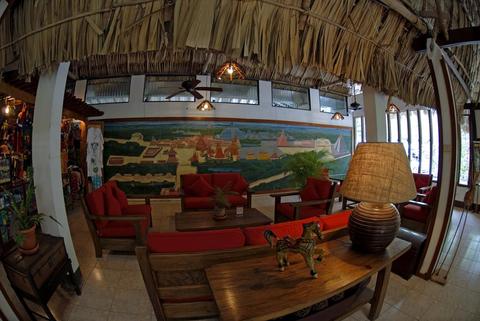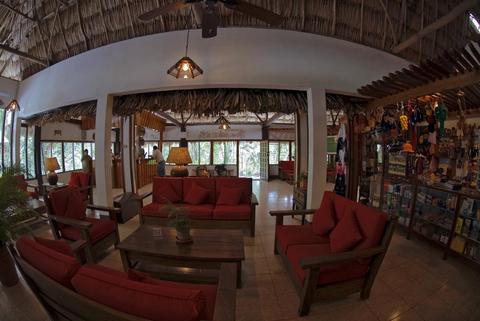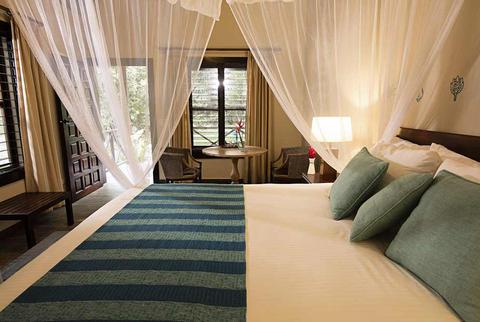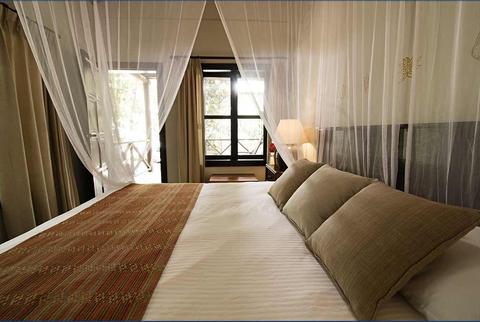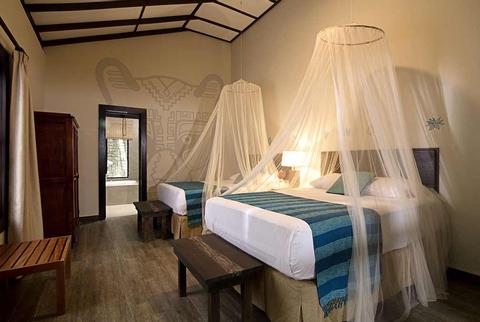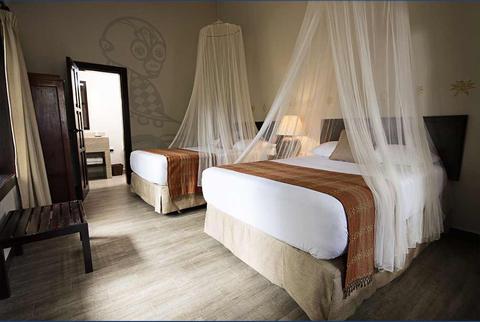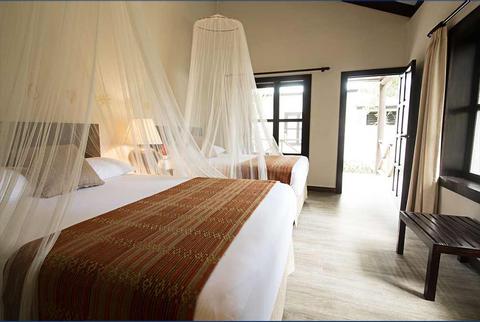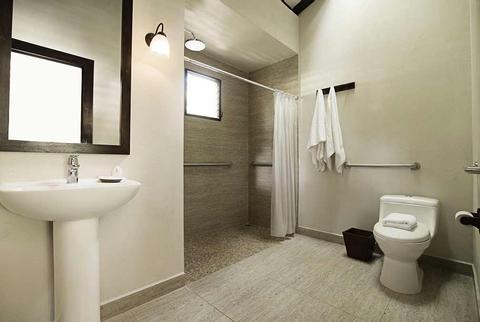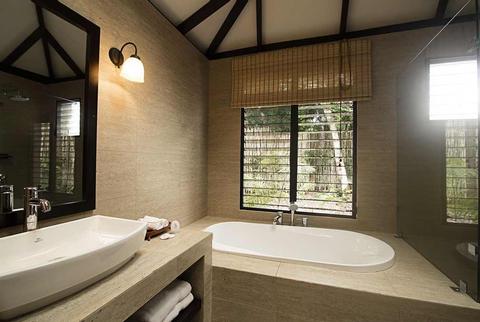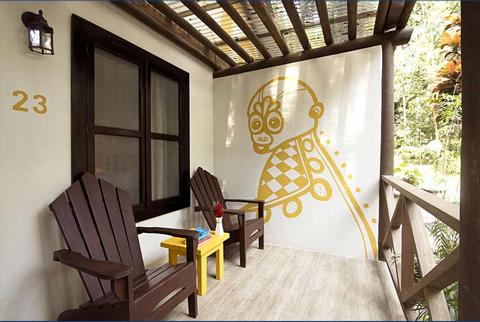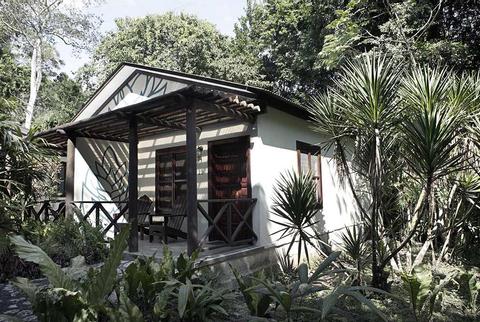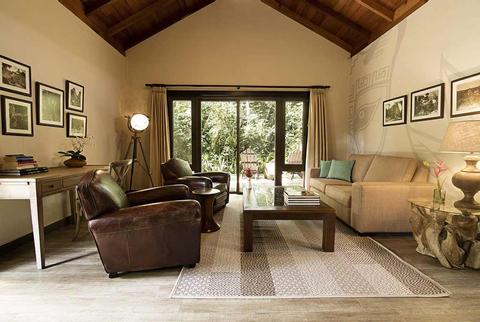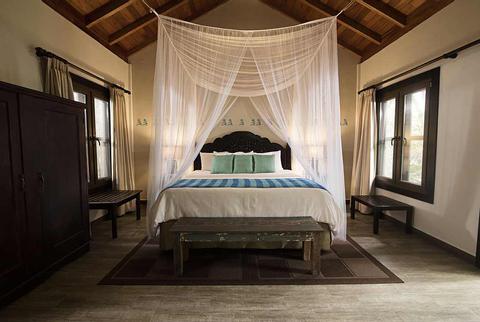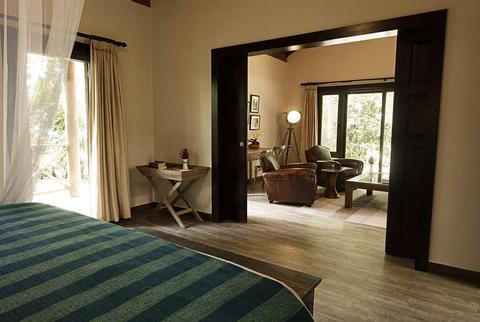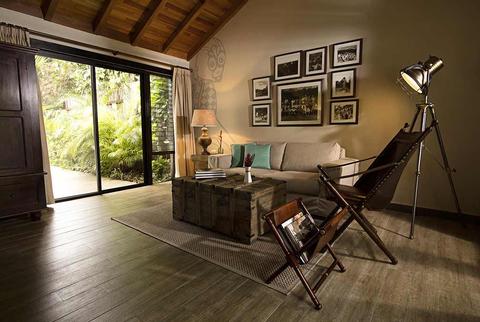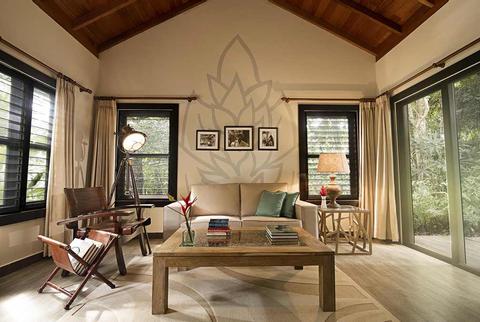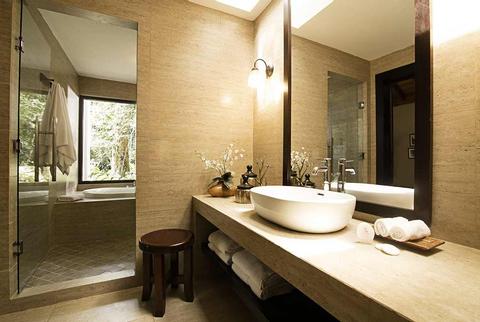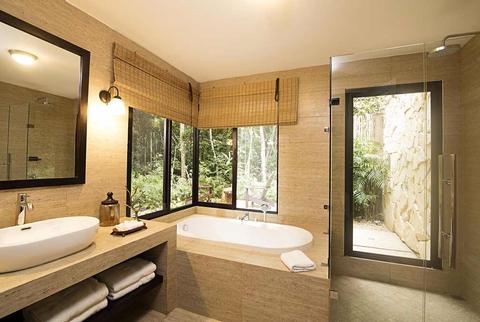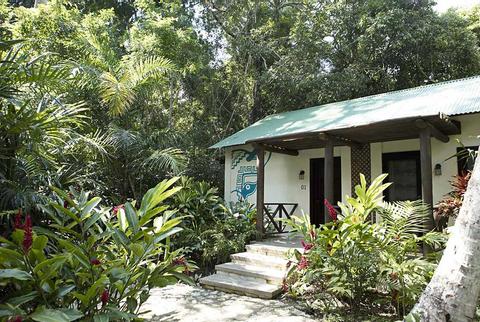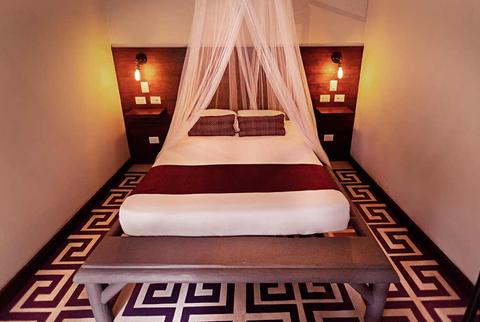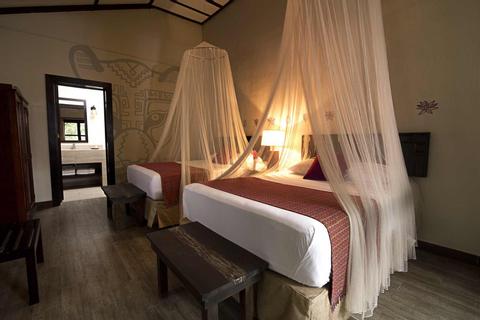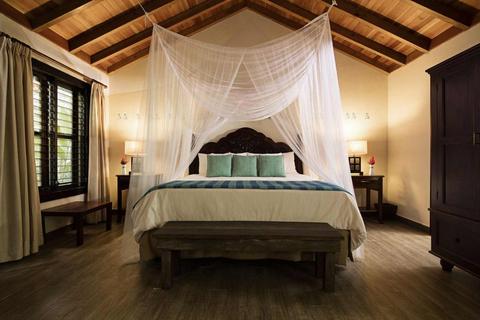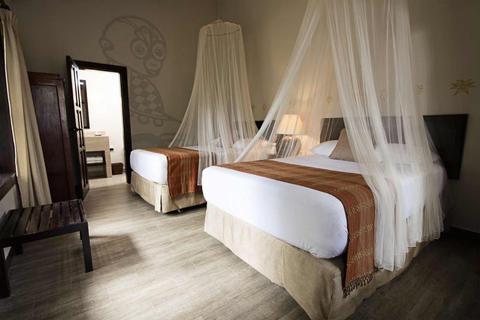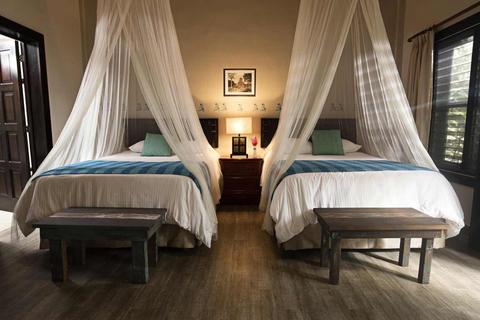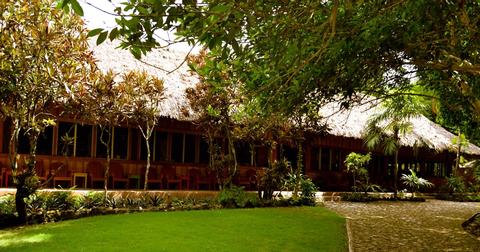 3:00 p.m. check in
1:00 p.m. check out
Restaurant in Hotel
Swimming Pool
Wireless Internet
Attractions & Sites
22 km
Temples and palaces tower over even the highest trees at the Tikal National Park. UNESCO designated this a World Heritage Site, and for good reason. Guided tours into Tikal are led at dawn and dusk. Daybreak hikes leave pre-dawn so you can watch the sun rise over the forest and ruins. It's an exciting tour, and much easier to manage when you're staying nearby. You can also take birdwatching tours in Tikal.
The Jungle Lodge in Tikal was the first hotel in the Tikal National Park. It was founded in 1956 to provide lodging for archeologists from the University of Pennsylvania, but soon began opening its doors to tourists as Tikal became more internationally known.
The Jungle Lodge allows you to stay inside the national park—the hotel is about a ten-minute walk to Tikal's temples. The lodge has 50 rooms and a pool, the latter of which is especially nice given the heat and humidity of this tropical place. It's also almost entirely surrounded by nature. Guests often see tropical birds, monkeys, raccoons, and other animals while staying here.
The lodge includes coffee service and breakfast with your stay. Hiking trails can provide some immediate excitement if you want to search for monkeys or birds throughout the day. The lodge has renewable energy that powers its operations 24 hours a day.
This hotel has a generously sized pool, especially considering that you'll be swimming in the middle of the forest. A deck with plenty of seating borders the pool, and wireless Internet is available here as well. The lodge also has a conference room where you can hold meetings and other events.
All rooms and suites have hot water and a ceiling fan. Junior suites offer a king-size bed, double sofa bed, and private bathroom with both a tub and shower. Meanwhile, some bungalows have two double beds with private bath; other bungalows share a bathroom and are more budget-friendly. The more secluded bungalows sport views of the gardens, mountains, or forest.
The hotel has a bar and restaurant. If you bring a car to Tikal, the hotel provides a free parking area for your convenience.
More Property Amenities
Bar
Breakfast Available
Fan
Gardens
Hiking Trails
Hot Water
Jungle View
Laundry Service
Private Parking
Room Service
Safe Deposit Box
Accommodations
Fan
Hot Water
Jacuzzi
Safe Deposit Box
Wireless Internet
Living Room
Deck
Fan
Hot Water
Jacuzzi
Safe Deposit Box
Wireless Internet
Living Room
Deck
Exploration Headquarters
Sleeps 2
Fan
Hot Water
Safe Deposit Box
Porch
Feedback from Travelers
Hotel looks like recently renovated/updated. Very comfortable. Dining menu - food was fine but unimaginative - could take a lead from the menu of Achiote, sister restaurant at Isla de Flores. Hotel staffing is 24 hours on/24 hours off, so best to advise guests to tip in cash on each occasion rather than at end of stay and charging to credit card
Similar Hotels