La Calma House
This guest house has a charming, modern atmosphere in a historic neighborhood. You can stroll from your accommodations to Casco Viejo's charming shops, cafes, and the nightlife around Plaza Bolivar.
While you're in Casco Viejo, you can stroll around the Plaza de la Independencia. This is the site of an old colonial church, Catedral de Nuestra Señora de La Asunción. This church dates back to the 17th century. Walking around, you'll see picturesque examples of neoclassical architecture, at landmarks like the National Theater. You can learn more about the history of Panama's independence at the Museo de la Historia de Panamá, and see exhibits on Panama's famous waterway at the Museo de Canal Interoceánico.
Guests of this air-conditioned home can choose from 4 bedrooms. There's also a common space with a sleeping area — you can accommodate a total of 9 people. The 2 bathrooms are stocked with towels, a hair dryer, shampoo, and other essential. You will have access to the entire house, except for the caretaker's area.
This house is spacious, with bright, sunny rooms and modern decór. Stone accent walls give the living room a cozy feel. The floors here are made of tropical hardwood, so the owners ask that you take your shoes off while you're in the home. There's also a daily maid service.
On the top floor, there is a terrace with a small pool. From here you'll have an incredible view of the surrounding neighborhood. There is public transportation within a 10-minute walk from the house, so it's easy to get from here to the rest of the city.
This casa comes equipped with Wi-Fi and cable TV. There's even an intercom you can use to easily communicate with fellow travelers in different floors.
While you stay here, you'll have access to all the convenient amenities of a modern home. Use the washer and dryer to take care of your laundry, and there's also an iron. Fee free to use the kitchen to cook your meals.
Facility Amenities
---
Restaurant in Hotel
Free Breakfast
Wireless Internet
Spa Services
Wheelchair Accessible
Swimming Pool
Air Conditioning
Cable TV
Hair Dryer
Hot Water
Iron & Ironing board
Kitchen
Facility Amenities
---
Restaurant in Hotel
Free Breakfast
Wireless Internet
Spa Services
Wheelchair Accessible
Swimming Pool
Air Conditioning
Cable TV
Hair Dryer
Hot Water
Iron & Ironing board
Kitchen
Check In:
3pm
Check Out:
12pm
La Calma House Accommodations & Rooms
1 Room
1 King +3 Queen +1 Sofabed
Air Conditioning
Cable TV
Hair Dryer
Iron & Ironing board
Wireless Internet
La Calma House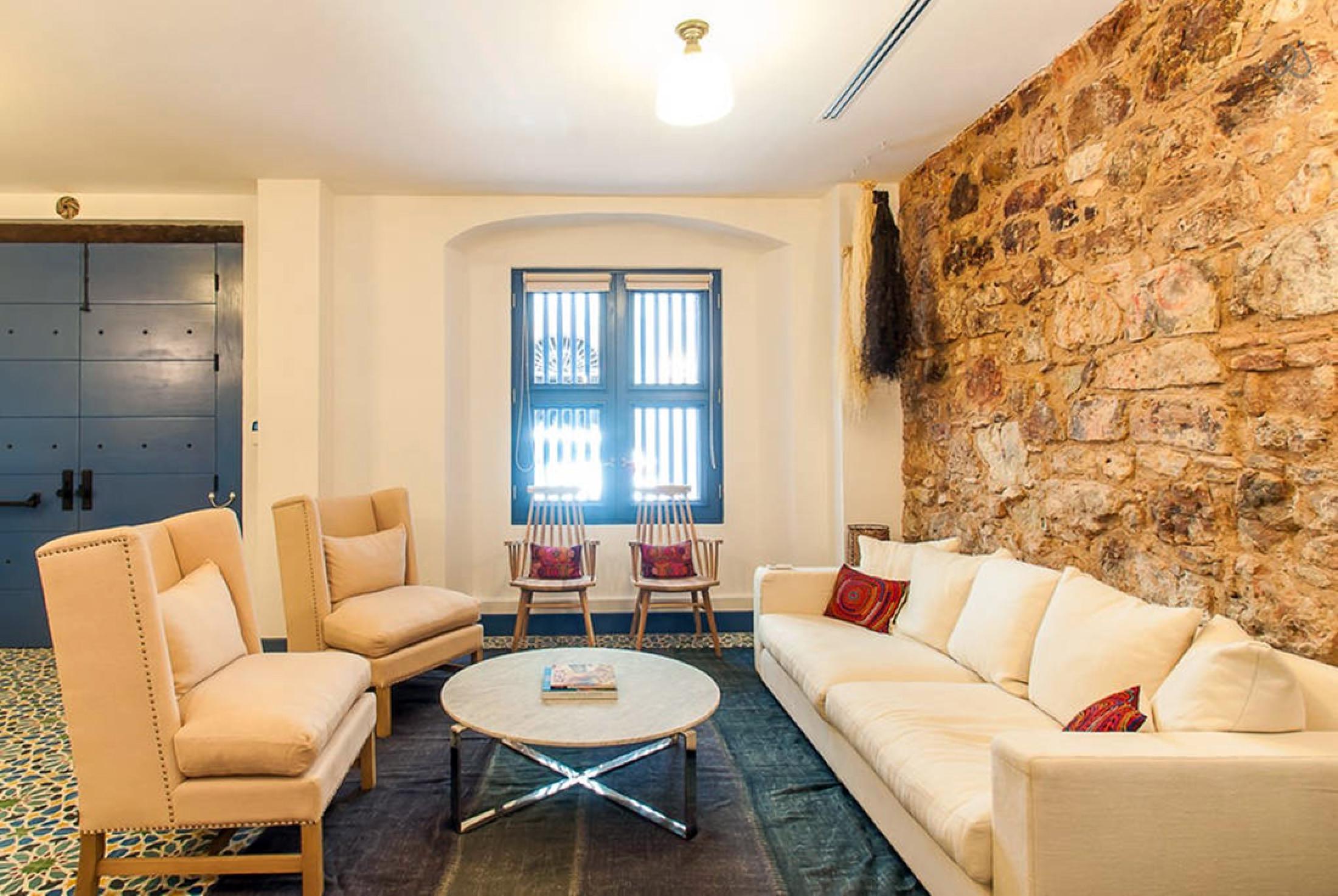 Room rates: $776
Anywhere.com