Visit one of Vietnam's islands and get away from it all, surrounded by nature. Lounge on palm-fringed beaches, gorge on fresh seafood, and go inland to explore trails, waterfalls, and caves. With plenty of options for budget, boutique, and luxury accommodations, a Vietnam island retreat is a great choice for any trip.
Cat Ba is Vietnam's most accessible island and a stone's throw from the enchanting, uninhabited islands of Halong Bay. Choose Cat Ba as your base to explore this UNESCO World Heritage Site and spend your days trekking to remarkable viewpoints and kayaking between the towering limestone karsts.
Or, fly out to the paradise islands of Con Dao and Phu Quoc and enjoy some of the country's most beautiful (and least visited) beaches.
#1:

 Phu Quoc Island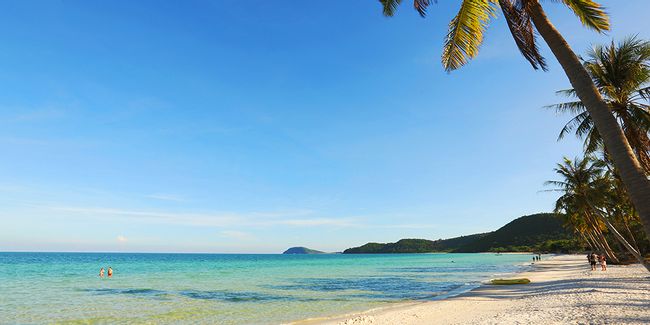 Phu Quoc Island, Vietnam →
The largest of Vietnam's islands, Phu Quoc sits in the tropical waters of the Gulf of Thailand and boasts some of the best beaches in the country. Just a short flight from Ho Chi Minh City, it is one of the easiest islands to reach in Vietnam. Many choose to end a trip here, at one of the island's beautiful beachside resorts, after a busy sightseeing journey through mainland Vietnam.
Duong Dong is the main town, with plenty of accommodation options and restaurants perfectly positioned alongside stunning Long Beach. Much of the rest of the island is a national park with one long road cutting around it to reach the island's more remote beaches. You can also take a boat hopping tour to a handful of uninhabited islands off the southern coast.
#2:

 Con Dao Islands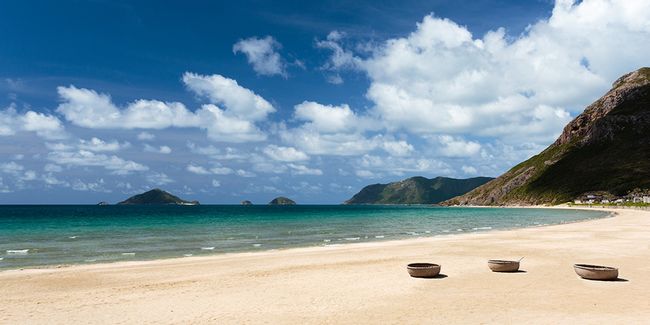 Con Dao Islands , Vietnam →
For a true island escape, Con Dao cannot be beaten. More than 62 miles (100 km) off the coast of southern Vietnam, this remote island archipelago is as far as you can get from the crowded streets of Vietnam's cities. As well as peace and quietude, Con Dao is all white-sand, swaying palms, and gently lapping waves.
Once a place of nightmares and home to Vietnam's most dangerous prisoners, these stunning islands are now a dream island destination boasting the most luxurious resorts in the country. Don't let the history put you off, Con Dao today is all about showing off its pristine natural beauty both on and off the land!