Vietnam's nightlife could be considered quiet with far fewer mega-clubs than nearby cities like Bangkok and Hong Kong. However, a night out in Vietnam's cities — with plenty of beer, street food, and rice wine — will feel like a truly local experience.
Younger people crowd into karaoke bars and slick hotspots in Ho Chi Minh City, and the local craft beer scene is growing healthily. Nightlife is quieter in northern cities, like Hanoi, but you can still find lively nighttime eateries. Food is very important to any evening out and meals can last for hours! Major cities also have plenty of Western-style bars too.
Another evening activity not to be missed is joining in on shots of locally made rice wine, or 'happy water', in a homestay. Local families in Mai Chau, Ninh Binh, and Sapa will be happy to oblige.
#1:

 Hanoi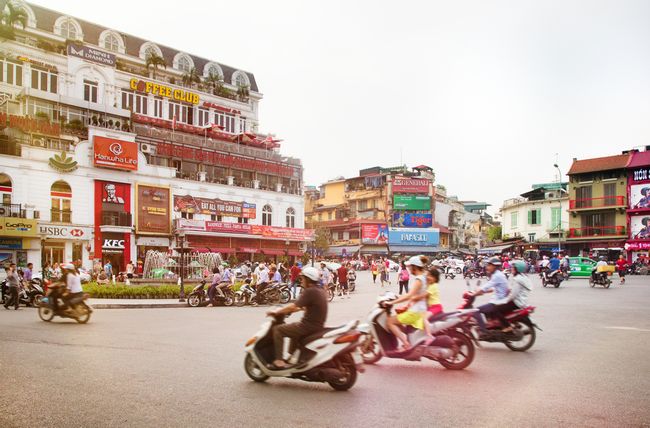 Hanoi, Vietnam →
Hanoi's nightlife is rather low-key as Asian capitals go, yet it is anything but boring. Take a seat at an outdoor barbeque or hot pot joint on any corner of the city and while away an entire evening ordering great food and cheap drinks — just like the locals do.
At sunset, the best place to be is beside one of the city's lakes. Hoan Kiem in the Old Quarter is especially atmospheric and will be busy with families, couples, and travelers enjoying the evening light and lack of vehicles. Tay Ho is another must-visit evening spot in Hanoi, offering spectacular views of the city lights and some of the best international restaurants and trendy bars in town.
#2:

 Ho Chi Minh City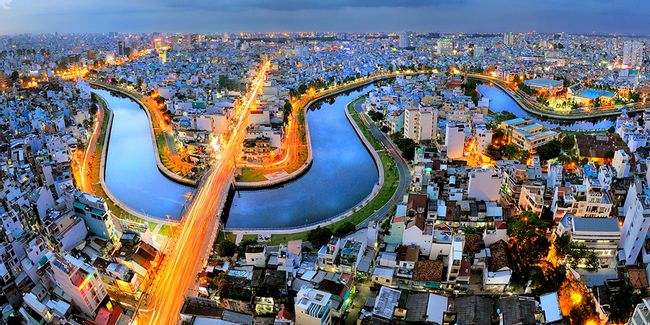 Ho Chi Minh City, Vietnam →
Vietnam's sprawling, über-cosmopolitan southern capital is a city characterized by picturesque squares lined with historic colonial buildings, tiny alleys bursting with delicious food, and a handful of skyscrapers standing proudly above the motorbike congested chaos.
It is where modern Vietnam thrives and where history is honored in must-visit museums and monuments. And, if you've come to Vietnam to eat, as many do, then you'll be in heaven in the restaurants and markets of Saigon. In fact, creating an itinerary around your meals and wandering between them is a sure way to really enjoy the city.
As a base, Ho Chi Minh has excellent connections to the Mekong Delta to the south, and a number of lovely beaches on the coast.