Otavalo Textile Market, Ecuador
A bright mosaic of textiles literally blankets the town of Otavalo during its famous market days. As one of the oldest and largest textile markets in the Andes, this colorful experience is not to be missed.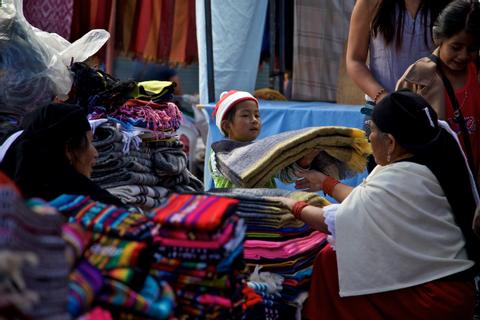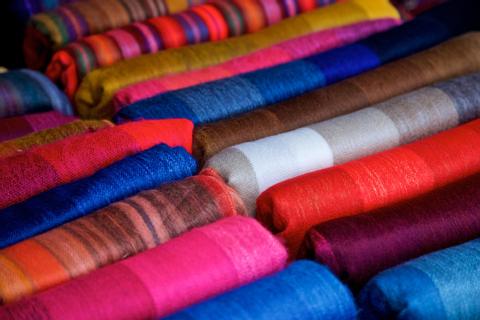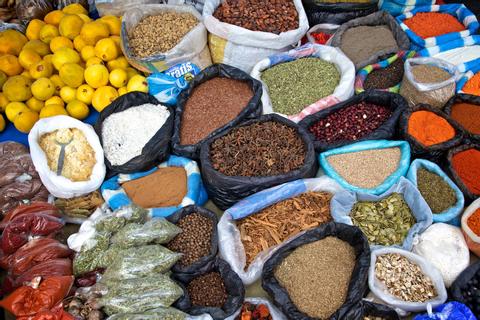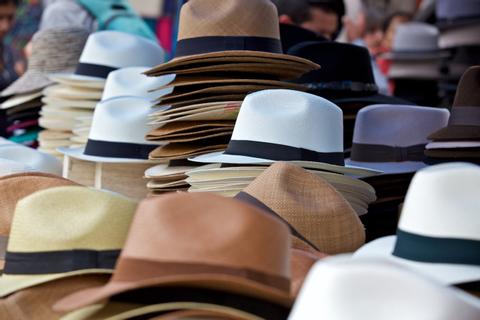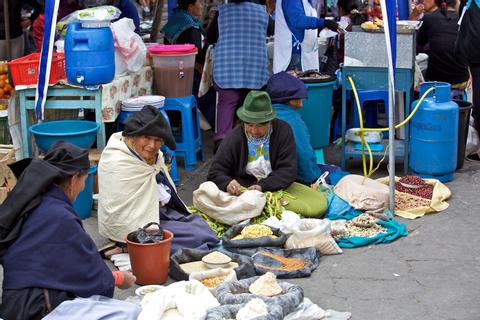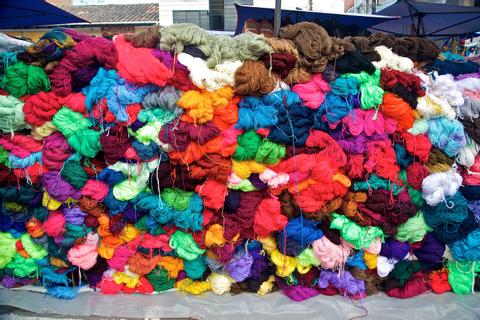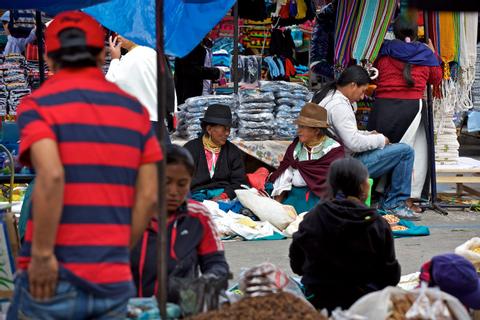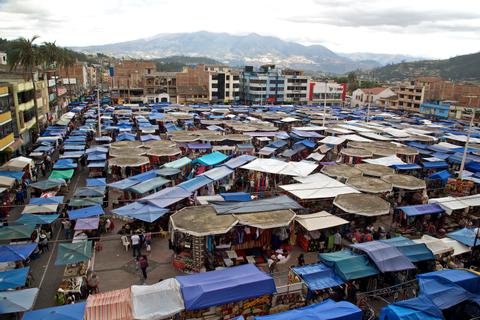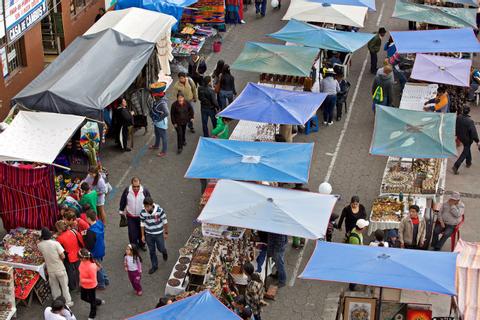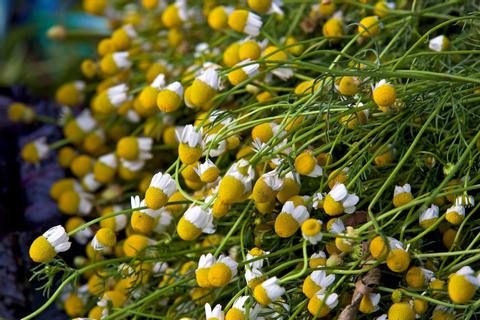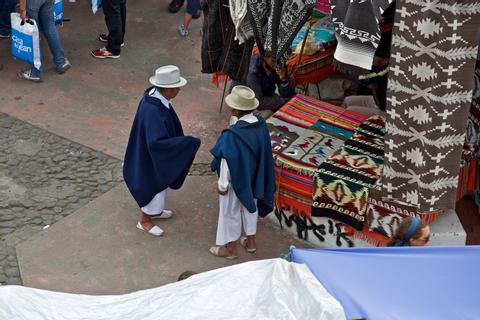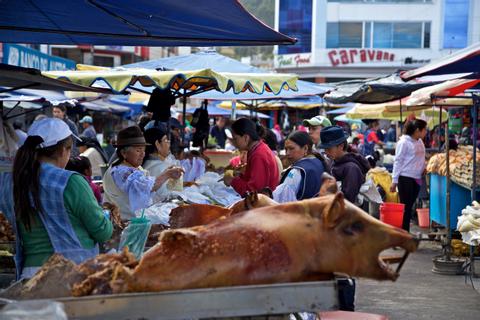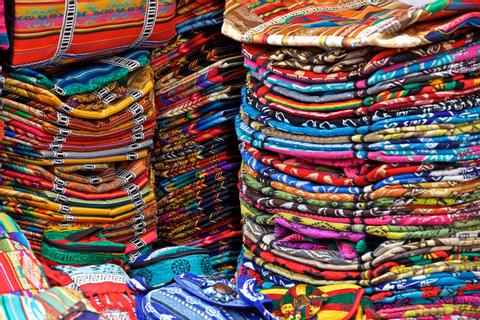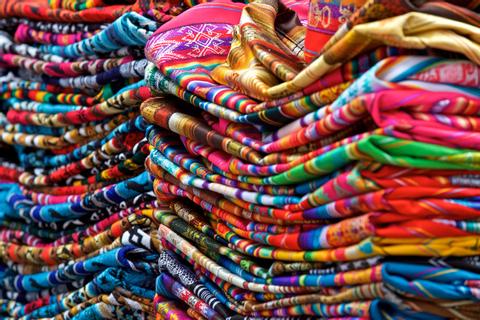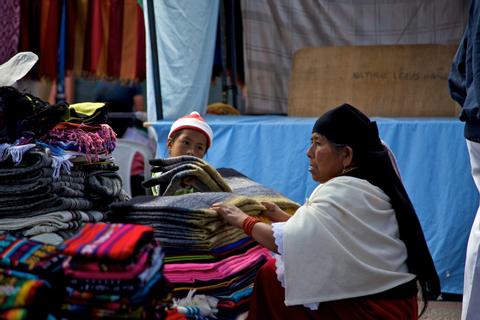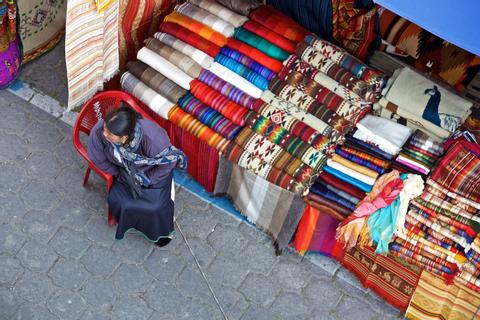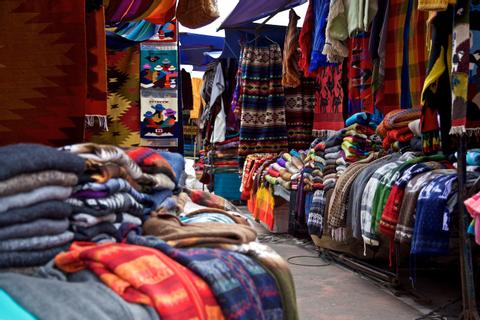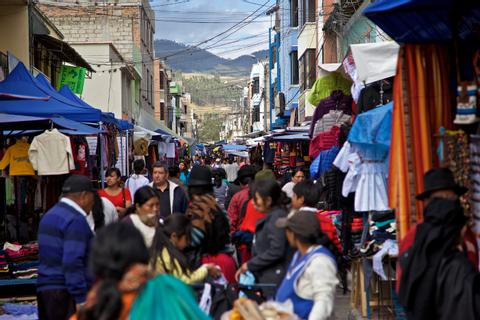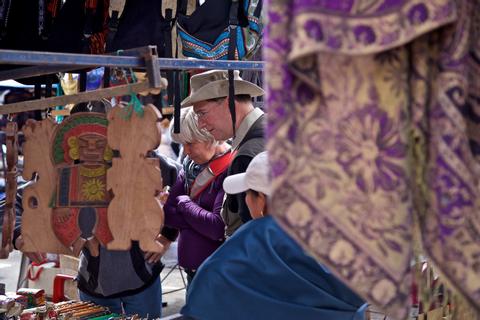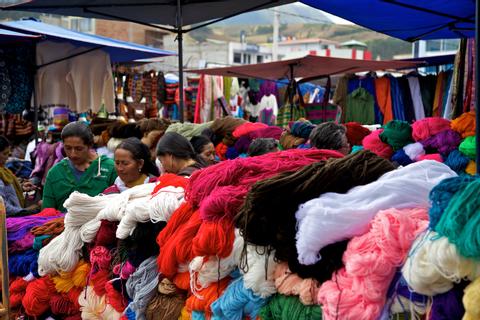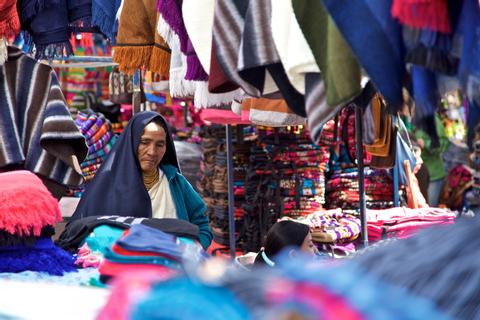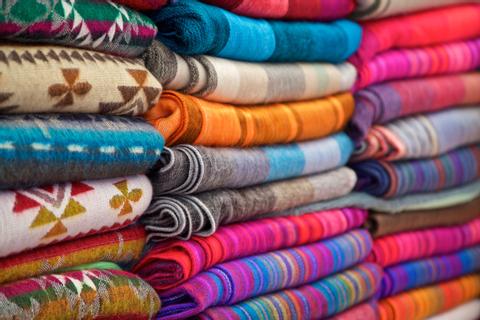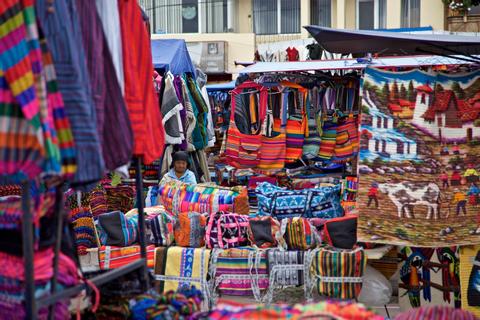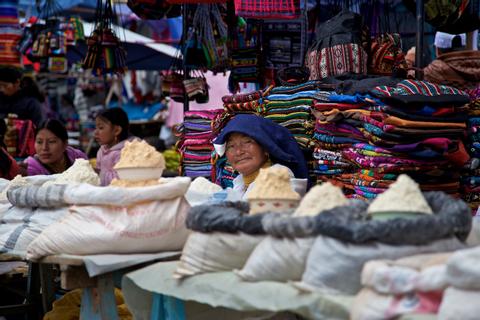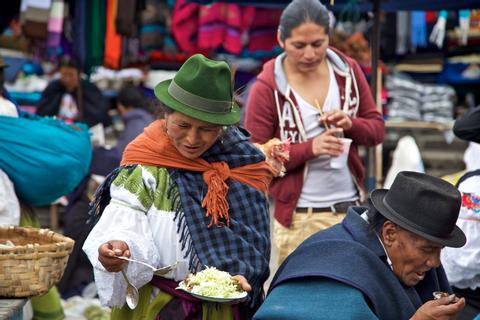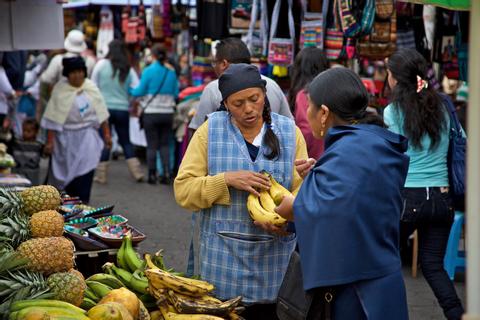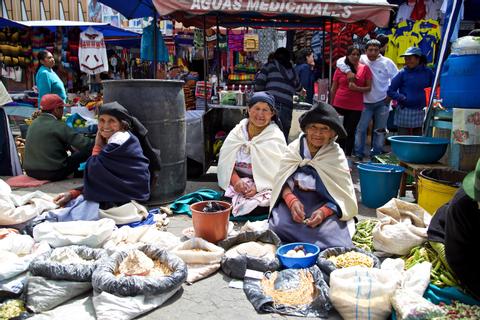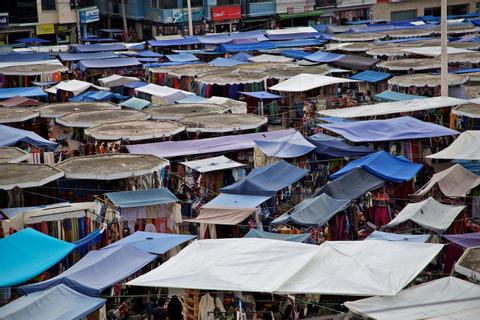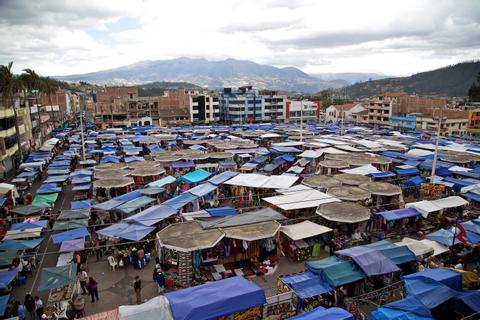 By mid-morning on Saturday, the sound of shuffling feet turns to an constant roar of vendors hawking their goods to locals and foreigners alike. The brightly-woven textiles and crafts flood into nearly every street during the Saturday market. Be on the lookout for alpaca sweaters, woven wall hangings, felt hats, and wool ponchos. Jewelry is also abundant.
Aside from the wide variety of souvenirs, this is also a great time to taste some of the local cuisine—street food and restaurants abound. Ecuadorians flock from the surrounding regions to source their clothing and food for the week. While selling goods is their main focus during Saturday market, this is also a chance for Otavaleños to catch up with friends and family.
What's more, there's an animal market that starts here at sunrise. If you wake up early enough for it, you'll see a huge range of animals, including cows, geese, pigs, and guinea pigs. This is an interesting contrast to the textiles and handicrafts market.
Can't make the Saturday market? Luckily, Otavaleños keep the market open all week long, but in a much more condensed version.
Otavalo Textile Market Personalized Trips
Otavalo Textile Market Things to Do