Who would have thought that Ecuador's airports have so much to offer? Okay, maybe not the airports themselves, but definitely the locations that they're in! Ecuador's two international airports are located in Quito and Guayaquil — two cities with impressive architecture, interesting people, and exciting activities for those who enjoy city living. There are also a handful of domestic airports scattered around the rest of the country; needless to say, each of these locales has their own charm and attractions too.
The following destinations have an airport, and if you plan on flying into, out of, or around Ecuador, you'll want to consider spending at least a day or two in these places. The hotels in these destinations tend to be comfortable and convenient. An added bonus? Some of these destinations will place you near the great outdoors, meaning you can explore the actual city your Ecuador airport is located in, as well as the surrounding jungle, sierra, or nearby island. You'll never look at flying the same way again.
#1:

 Quito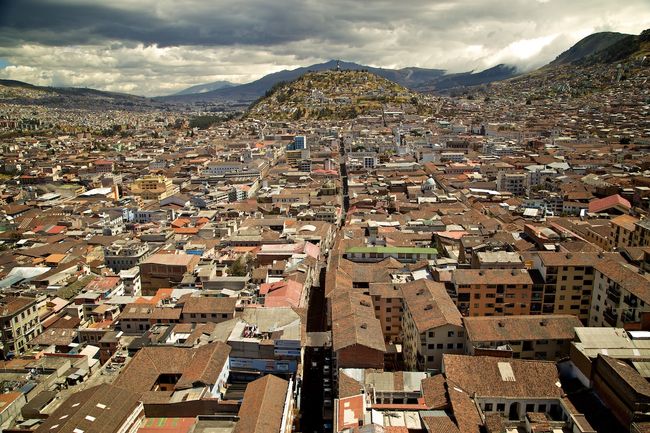 Quito, Ecuador →
Land in South America's highest altitude city at the Mariscal Sucre International Airport (UIO), Ecuador's busiest airport. This airport is about 12 miles (20 km) north of Quito's downtown. You can also skip Quito altogether, and travel directly from the airport to nearby destinations like Otavalo, Ibarra, or Cotacachi.
Although the airport is located in a more rural area, you can still find plenty of options for modern, nicely appointed airport hotels. Book a stay at one of these if you have a tight turnaround time between destinations.
#2:

 Guayaquil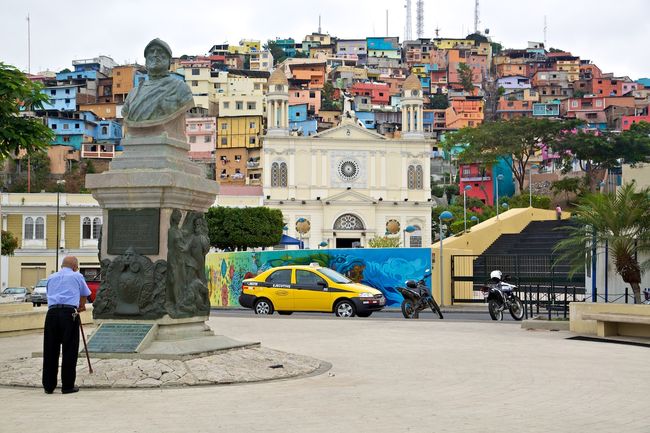 Guayaquil, Ecuador →
Travelers to Guayaquil land at the Guayaquil Jose Joaquin de Olmedo Airport (GYE). With its central location in the city, this airport is especially convenient for travelers. Pick from nearby accommodations that also offer easy access to top attractions like the Las Peñas neighborhood and the Malecón 2000.
From Guayaquil, you might want to set sail on a cruise to the Galápagos. It's also an easy drive to Salinas, one of the most popular whale-watching hubs in Ecuador. You might also pick Cuenca for the next stop on your itinerary — by car, it takes about 4 hours to get to its cobblestone streets and colonial-era churches.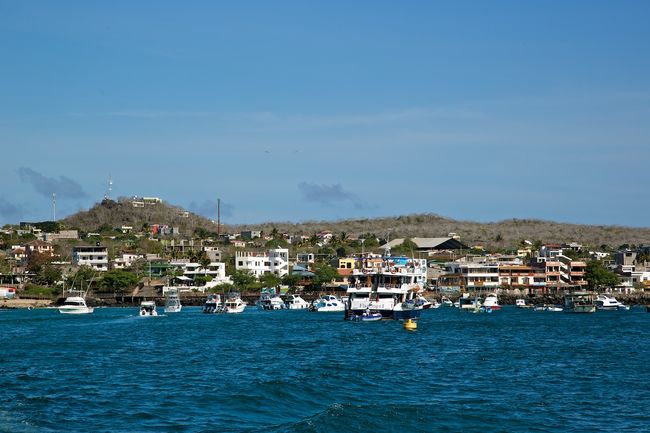 San Cristobal, Ecuador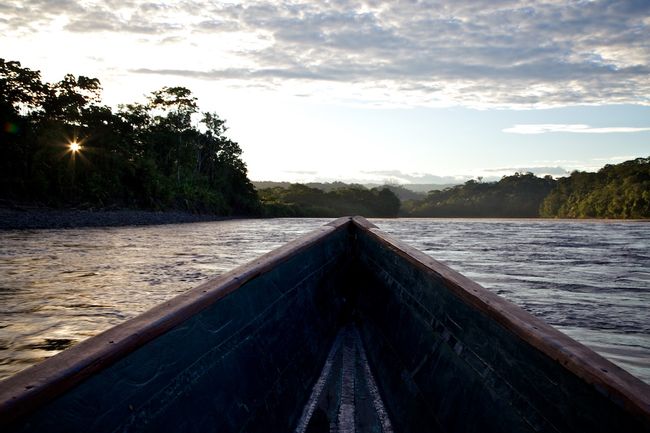 Puyo, Ecuador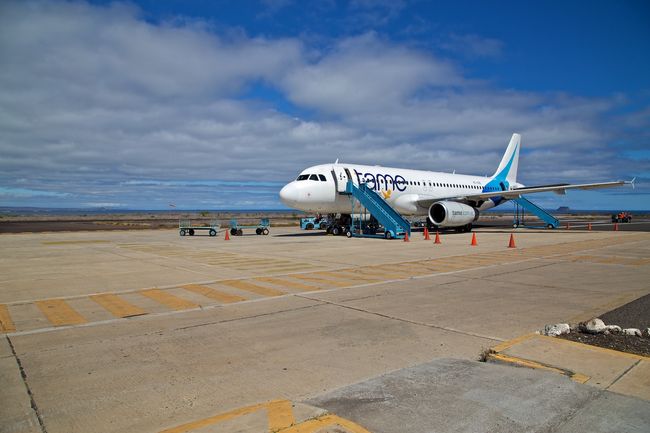 Baltra, Ecuador