When you visit one of Ecuador's cloud forests, be sure to bring warm clothes, hiking boots, and a rain jacket! Clouds hover in and around the forests most of the year, supplying moisture to a bounty of plants and animals living below. It's great for wildlife, but you'll probably prefer to stay dry. Don't let the humidity fool you, this is one moist environment, and the temperature can be cooler as well.
Ecuador's cloud forests are absolutely packed with life. The nation has a handful of impressive cloud forests that eco-minded travelers will surely enjoy visiting. Ecuador cloud forest lodges provide easy access to the trails and animals of these forests, which means you don't have to go very far for your adventure. Amazing birds, flowers, and animals of all shapes and sizes are waiting for you. To make the most of your experience, book an Ecuador cloud forest tour with a naturalist guide who can help point out and identify the amazing flora and fauna you'll be seeing.
#1:

 Mindo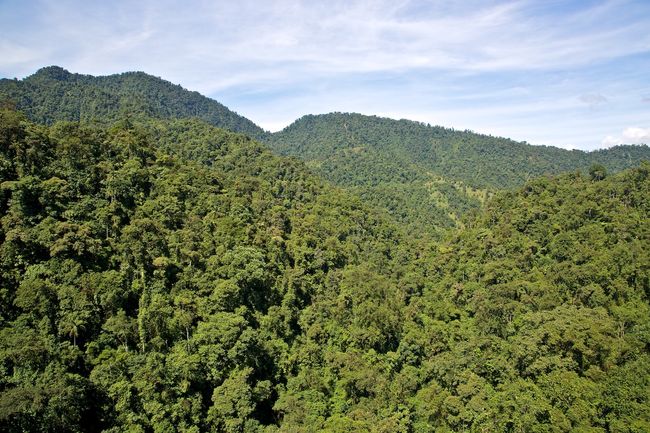 Mindo, Ecuador →
Travelers come to Mindo to see exotic birds and one of Ecuador's most unusual landscapes. Venture down paths through the lush greenery surrounding Mindo to experience the sights and sounds of the cloud forest. Besides the many hiking trails, you can also float above the clouds in a zip line or a gondola tour.
Stay in a scenic lodge that allows you to wake up with fresh cups of hot, local coffee. Wander the grounds to admire hummingbirds and delicate orchids — all part of a complex ecosystem that you can only see in this humid rainforest.
#2:

 Latacunga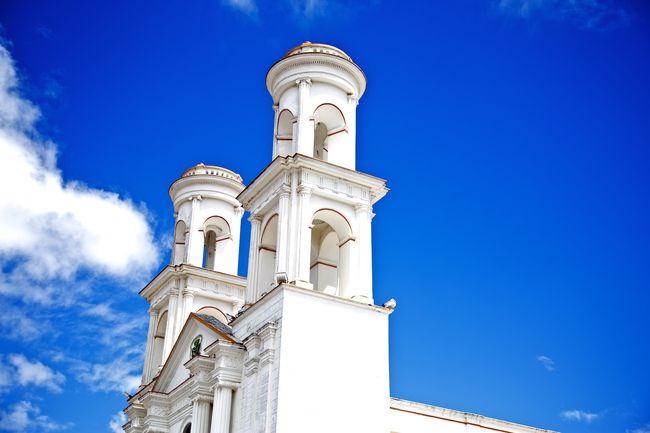 Latacunga, Ecuador →
Ecuador is full of natural beauty — from beaches to the Andes, but did you know that the nation is also home to a cloud forest? Outside of Latacunga is where you'll find the Bomboli Cloud Forest. Representing 34 years of effort, this cloud forest blossoms under the loving stewardship of Oswlado Haro Aguirre and his wife Mariana Pérez.
509 acres (206 ha) of flora and fauna call this refuge home. Get in touch with the diversity this mountainous terrain offers — 150 varieties of bird live here year-round. 200 species of mammals and frogs also call the area home. As for plants, there is a whopping 6 miles (10 km) of orchids to admire and ferns, epiphytes, and moss to explore.
Take a break from Latacunga's Spanish-Colonial architecture and open-air markets to get in touch with Ecuador's wild side, and support a valuable endeavor at the same time.