You know that vacations are a wonderful time to truly relax, but how often do you miss this opportunity because your itinerary has you jumping from one activity to the next? Not this time! Welcome to Ecuador's leisure activities — you'll enjoy exciting adventures such as snorkeling, laughter and flowing wine aboard a yacht on a sunset cruise, and listening to the sounds of nature whilst enjoying birdwatching. Then again, you could always soak up the sun from the cozy cocoon of a hammock.
An Ecuador leisure getaway will typically place you in a lovely coastal area, or charming and friendly village such as Vilacabamba. Time will move slowly from day to day as you rest and recharge — making the most of your holiday before it comes to an end. From spa treatments to horseback riding, get ready to indulge and enjoy Ecuador moment by moment.
#1:

 Isabela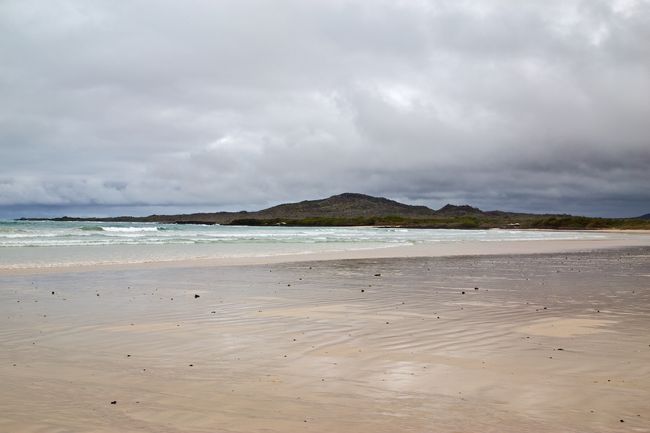 Isabela, Ecuador →
Isabela invites guests to experience the island at a slow pace, with lots of attractions within walking distance of Puerto Villamil — a small village that offers comfortable accommodations.
You can walk from town down trails that lead you to saltwater lagoons, which offer a spot to observe flamingos. Or, take to the water in a kayak and paddle around the lava formations of Las Tintoreras. Rare birds perch on the islets, while an enormous variety of marine species swim underneath, including a significant number of sharks.
Accommodations here are clean, comfortable, and modern. You might book a room overlooking the Flamingo Lagoon and the Sierra Negra Volcano. Some of these spots are just a short stroll from areas where you can snorkel and get an up-close look at sea lions.
#2:

 Cuyabeno
Cuyabeno, Ecuador →
Voyage into the Amazon for the chance to truly disconnect from the distractions of everyday life. Cuyabeno has upscale places to stay, where you won't feel cut off from the rest of the world, but are still surrounded by many acres of untrammeled nature — the sea of dense jungle offers a feeling of serenity like nowhere else in the world.
In spite of its remote location, you can still find plush accommodations. Stay within the boundaries of Yasuní National Park, which is in the midst of the brightly colored macaw parrot's most important habitat. This region has especially upscale lodges where you can enjoy private views of the jungle and sign-up for therapeutic skin treatments and massages that incorporate local ingredients and traditional plant medicine.