Isabela, Ecuador
As the largest island in the Galápagos, Isabela offers the widest range of terrain and visitor sites in the archipelago. Isabela hosts impressive wildlife, white-sand beaches, and barren lava fields. This island has the largest population of wild tortoises, which can be seen roaming in the highlands near the rims of craters. Isabela is the closest island to the Galápagos volcanic hotspot and is thus the most volcanically active island in the archipelago. It has six shield volcanos dispersed across its 1,790 square mile (4,640 square km) landscape.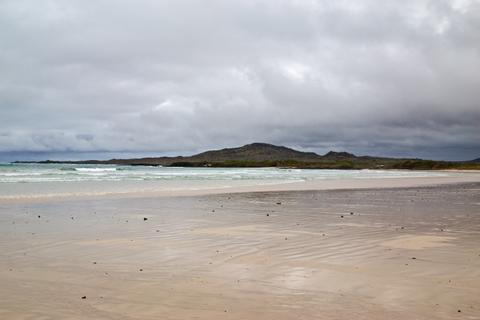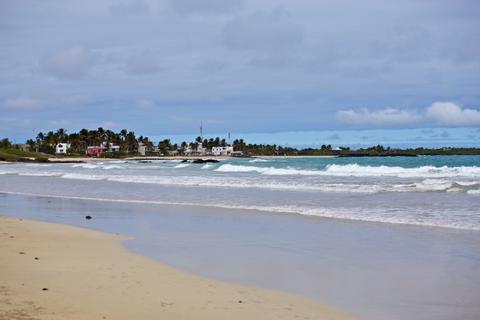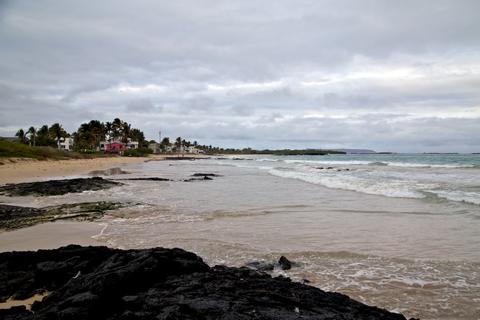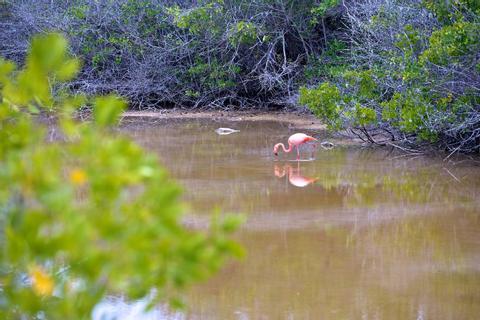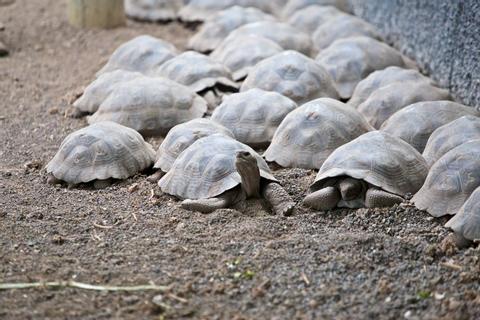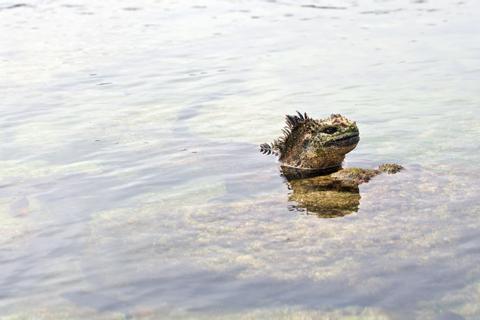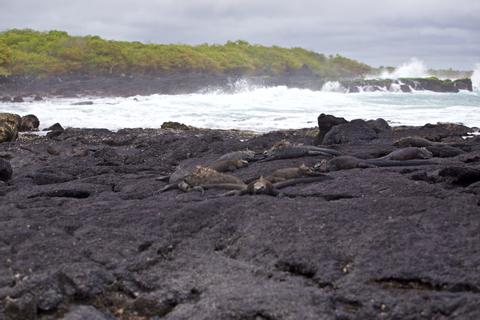 The sleepy town of Puerto Villamil welcomes visitors with a large white-sand beach, palm trees, and quiet dirt roads. This town is a great place if you're looking to slow the pace of your travels. Visitor sites on either end of the town are easily accessed by foot. Just outside of Puerto Villamil lies a large network of saltwater lagoons. These are a feeding ground for a variety of bird species and are often frequented by flamingos. Winding, well-marked paths lead you from lagoon to lagoon.
The paths to the Villamil Lagoons will also lead you to Isabela's Giant Tortoise Breeding Center. While the Charles Darwin Research Station on Santa Cruz Island has a similar program, Isabela's allows visitors to observe the rehabilitation and breeding process in a bit more detail. Stroll from pen to pen and see giant tortoises in every stage of life—hatchlings, adolescents and adults. Many of the tortoises' here will later be released across Isabela to help the recovering population.
A 10-mile (16-km) round-trip hike takes travelers to the crater rim of the Sierra Negra Volcano. From here you can look out over a vast, 6-mile (10-km) caldera. Traversing the crater rim, you will cross barren lava fields and head toward the Chico Volcano, a "fissure" or adjacent lava vent. In clear weather, the vista from Chico gives hikers a chance to see the other volcanoes and lava flows that cover the entire island. The weather can often be rainy, making for muddy trail conditions. Come prepared with extra clothes or shoes.
The submerged lava tunnels of Las Tintoreras lie just off the coast of Isabela near Puerto Villamil. These tunnels are a popular place to go snorkeling. The shallow pools attract white-tip reef sharks along with a host of other marine life, including sea lions and sea turtles.
Isabela Personalized Trips