Cotococha Amazon Lodge
Set up your basecamp at the Cotococha Amazon Lodge and immerse your senses in the lush landscape of the Ecuadorian Amazon. Guests at this lodge stay in bungalows that offer environmentally friendly shelter.
Each day of your stay, you'll have a tour guide lead you on expeditions through jungle. What you see depends on which itinerary you choose – you have the option of a 3-day or 4-day tour. On the 3-day tour, you'll get to take a canoe ride to a 42-foot (13 m) waterfall called Las Latas and swim in its clear waters. If you choose the 4-day tour, you'll also get to visit the AmaZOOnico Animal Rescue Center. There you'll see jaguars, monkeys, parrots, and capybaras. (Keep in mind that you must have at least 8 members in your group in order to visit the center.) Later that day you'll also have the chance to meet a Quichua family. These indigenous people survive using only what the jungle provides, as their ancestors have done for many generations. The Quichua will give you an overview of their survival skills, including making fermented chicha drink from mashed manioc, and using blow darts to hunt animals. Please note that your itinerary may change based on weather conditions.
You'll find the climate in the Ecuadorian Amazon is hot and moist, with an average temperature of 77° Fahrenheit (25° C), and humidity that is typically between 90 and 100 percent. These conditions create a habitat for thousands of species of rare plants and animals. Your bilingual guide will be able to help you identify the wildlife you see on your hikes.
These cabins provide a comfortable space to recharge at the end of your hikes, and help you get the most out of your time in the jungle. Cotococha Amazon Lodge is located a 5-hour drive from Quito, and only a short distance from the town of Tena. The cabins at Cotococha overlook the Napo River, which is a tributary of the Amazon River.
Cotococha's bungalows are equipped with private bathrooms that have hot and cold water. There is no electricity, so the accommodations are lit with the soft glow of gas lamps. During down-time, you can unwind on the hammocks provided in each bungalow.
On your first night, you will partake in a candlelit meal in the lodge's restaurant. After dinner, your group will gather for a welcome drink in front of the lodge's fireplace. The lodge's restaurant will provide all of your meals during your tour. At the cozy bar, you can unwind with cocktails and refreshing nonalcoholic beverages, like a local brew of energizing guayusa tea.
Facility Amenities
---
Restaurant in Hotel
Free Breakfast
Wireless Internet
Spa Services
Wheelchair Accessible
Swimming Pool
Balcony
Bar
Free Airport Transport
Gardens
Hammocks
Hot Water
Jungle View
River View
Facility Amenities
---
Restaurant in Hotel
Free Breakfast
Wireless Internet
Spa Services
Wheelchair Accessible
Swimming Pool
Balcony
Bar
Free Airport Transport
Gardens
Hammocks
Hot Water
Jungle View
River View
Check In:
3pm
Check Out:
11am
Cotococha Amazon Lodge Accommodations & Rooms
2 Rooms
1 DoubleOR 2 SingleOR 1 Double +1 SingleOR 1 Single
Hot Water
Safe Deposit Box
Porch
1 DoubleOR 2 SingleOR 1 Double +1 SingleOR 1 Single
Hot Water
Safe Deposit Box
Porch
Cotococha Amazon Lodge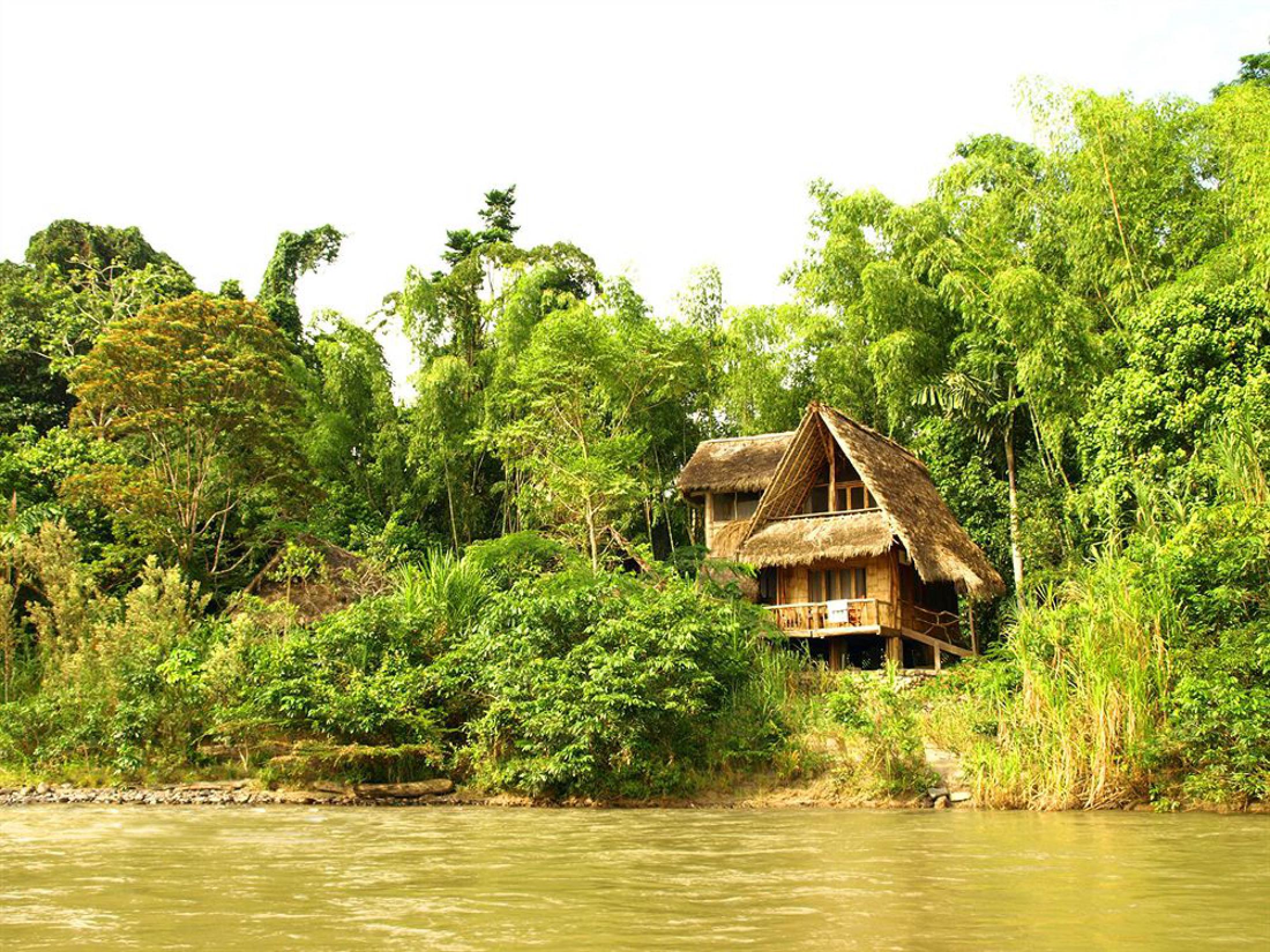 Room rates: $276
4
Anywhere.com