Palacio de Doña Beatriz es un hotel boutique en La Antigua. Cuenta con habitaciones encantadoras y un ambiente tranquilo.
Featured in:
Honeymoon, Cabins and Villas, Boutique, Great for Families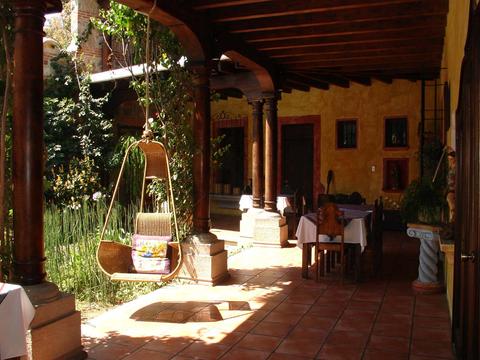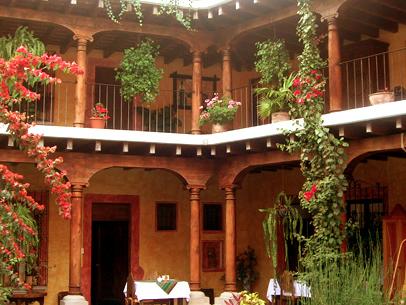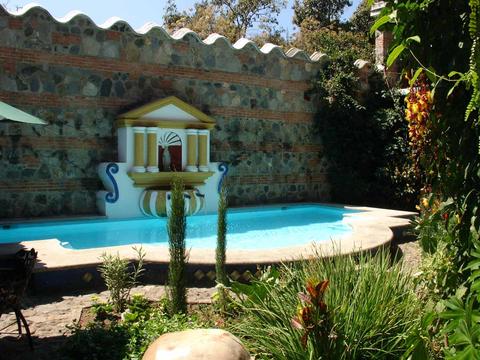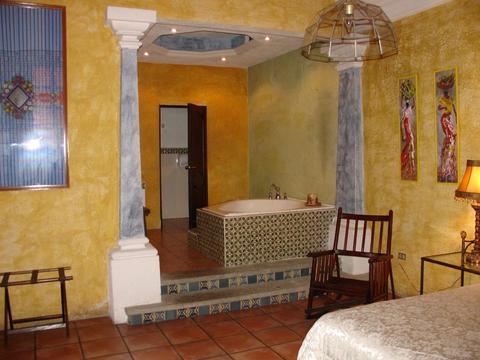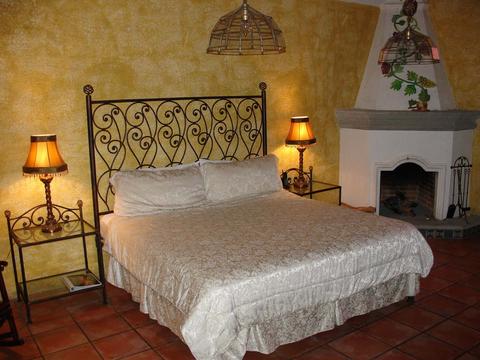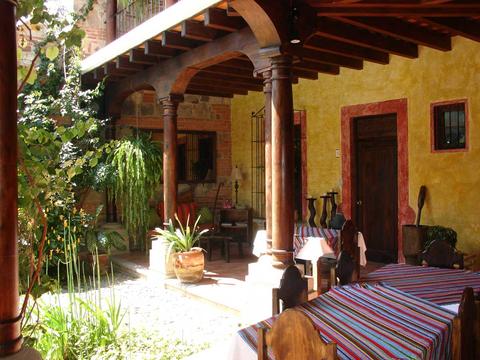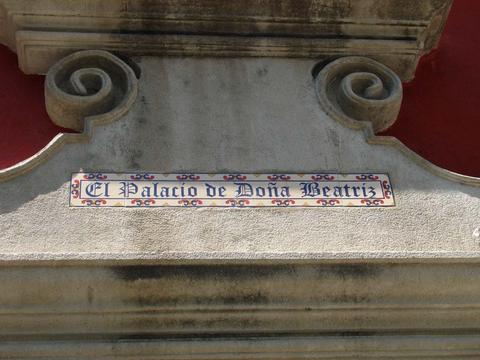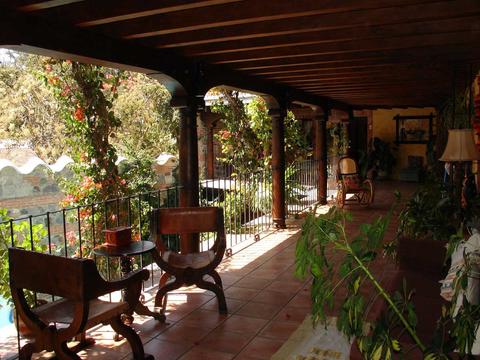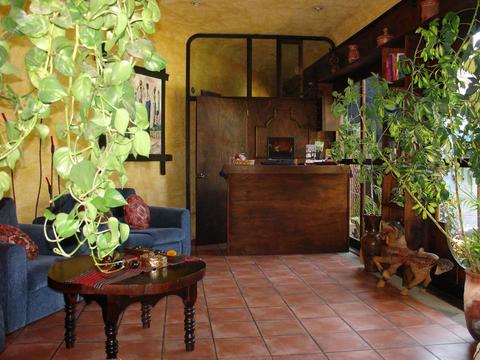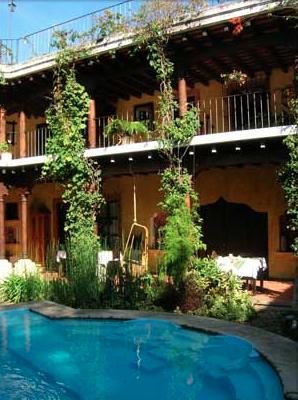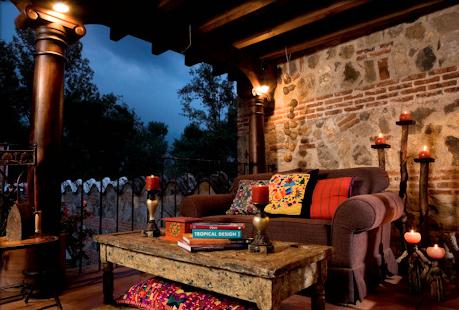 3:00 p.m. check in
1:00 p.m. check out
Free Breakfast
Wireless Internet
Attractions & Sites
15 km
La Antigua se encuentra dentro de las tierras altas centrales de Guatemala. Los tres volcanes que rodean La Antigua ofrecen vistas excelentes y muchas oportunidades para realizar senderismo. El pueblo en sí es pintoresco con un ritmo lento y un ambiente histórico. Podrá disfrutar de excursiones culturales a museos, iglesias y parques. Realizar compras en La Antigua es uno de los mejores sitios en Guatemala, además, hay varios restaurantes, bares y cafés.
El hotel Palacio de Doña Beatriz se encuentra en una parte tranquila de La Antigua. Esto le da al hotel un ambiente sereno, lo cual es especialmente agradable después de un día explorando. Alrededor de 15 minutos caminando hacia el centro del pueblo, encontrará varios restaurantes y tiendas. El hotel está situado en un bello edificio de estilo colonial que es una réplica de la casa de la esposa del primer gobernador de Guatemala. El hotel está dentro de un recinto cerrado y tiene seguridad las 24 horas.
Las habitaciones son amplias y románticas. Hay dos máster suites, cinco junior suites y cinco Villas. Los dormitorios están decorados con delicadeza y cuentan con techos altos de madera y pisos de cerámica. Las instalaciones incluyen, mini-nevera, televisión por cable, teléfono, ducha de agua caliente, bañera de hidromasaje y closet, asegurándole una experiencia agradable. Las villas son más grandes y tienen una sala de estar, comedor, varias habitaciones, lavandería y cocina. Una incluso tiene chimenea y una terraza en la azotea.
El desayuno está disponible para los huéspedes todas las mañanas, con varias opciones apetecibles para elegir. Posteriormente, usted puede optar por relajarse en la zona del jardín o nadar en la piscina pequeña. Si desea ver el atardecer diríjase alrededor de las 6 PM a la terraza en la azotea, desde aquí disfrutará de unas vistas espectaculares de los alrededores. Puede comer en el restaurante del hotel y las bebidas las puede pedir en el bar.
El personal es amable y le puede dar consejos sobre qué hacer en La Antigua o en el resto de Guatemala. El internet wi-fi está disponible en el lobby y hay una pequeña biblioteca donde podrá encontrar algo para leer.
Cualquier evento, incluyendo reuniones de negocios, fiestas privadas y bodas, se puede organizar en el Hotel Palacio de Doña Beatriz. El espacio para eventos, tiene una capacidad máxima de 90 personas y el restaurante del hotel se puede encargar del catering.
More Property Amenities
Desayuno Disponible
Televisión por Cable
Servicio de Cafê
Salas de Conferencia
Cambio de Moneda
Jardines
Secadora de Cabello
Agua Caliente
Internet
Plancha y Aplanchador
Jacuzzi
Cocina
Lavandería
Mini Refrigerador
Parqueo Privado
Servicio a la Habitación
Caja Fuerte
Teléfono
Accommodations
Agua Caliente
Jacuzzi
Teléfono
Televisión por Cable
Secadora de Cabello
Agua Caliente
Jacuzzi
Mini Refrigerador
Teléfono
Feedback from Travelers
It wss beautiful and all of the staff especially Lesly, the cleaning ladies, & the man who served breakfast could not have been nicer. I was a little worried about where we would stay since we had been booked at Dona Beatriz for one year then Friday before our trip I found out they were all booked and our room wasn't big enough for 4 so they made the accomadations with Antigua Candelaria for the same price. The room was huge!! and the staff very kind, accommodating. We had the same customer service here as at Grand Tikal Futura 10 years ago when we stayed there for the adoption of our son. OUTSTANDING!!My son & the whole family totally enjopyed his birth country visit and had a blessed relaxing Easter.
Similar Hotels