Lanquín Caves, Guatemala
The Lanquín Caves are set just outside the town of Lanquín in Guatemala's Central Highlands. This limestone cave system is massive and part of the Lanquín Caves National Park.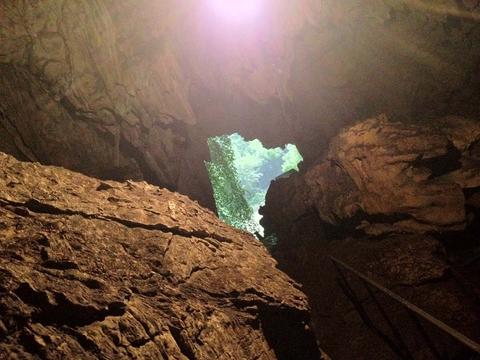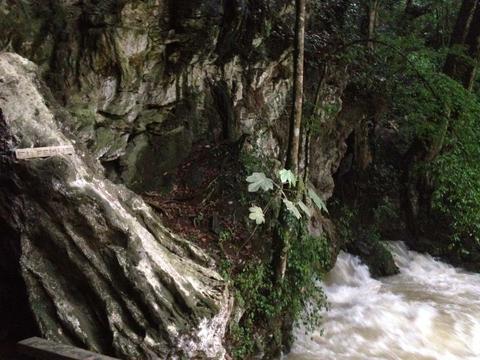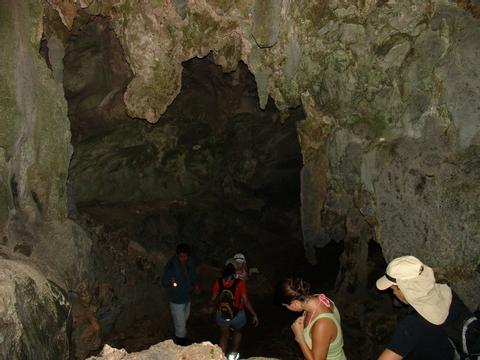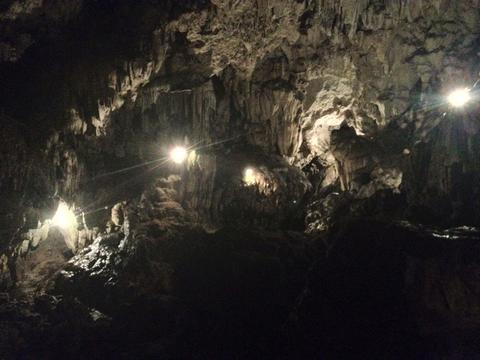 The Lanquín Caves are less than a mile northwest of town. The caves are several miles long and contain many areas that remain unexplored. The complex has numerous chambers, rooms, and stalactite formations. Water flows throughout the caves and there are many opportunities to jump into pools.
There is a lighted trail powered by diesel generators. The generators sometimes malfunction, so it's a good idea to bring a flashlight or headlamp (travelers are also sometimes given candles by their guides). Wearing shoes with good tread is important, since the trail can be slippery with water and bat guano. Wooden bridges, stairs, and rope ladders are found throughout. The Río Lanquín emerges from the mouth of the Lanquín Caves—after exploring the caves you can swim and inner tube in this picturesque, jungle-lined river.
The Lanquín Caves are a sacred site for Mayans, who view caves as passages to the underworld. Mayan ceremonies are sometimes still held within the caves. The caves are also important habitat for thousands of bats, which leave the caves at dusk. Watching the clouds of black bats leave the cavern is absolutely incredible.
You should be somewhat fit if you want to explore these caves, as there are difficult passages and somewhat sketchy ascents. Those that do visit the caves will be well rewarded with a truly unique experience.
Lanquín Caves Things to Do