Central Highlands, Guatemala
The Central Highlands of Guatemala are far-reaching and diverse. A continuation of the Western Highlands, this region stretches all the way to the border with Honduras and meets the Pacific Slope at a chain of volcanoes that extend from north to south. This region includes the capital of Guatemala City and the charming town of La Antigua. Outside the cities are some remote and beautiful mountainous areas—places that are sparsely populated and that receive fewer visitors than other parts of Guatemala. That said, the environmental and cultural attractions of the remote Central Highlands are impressive and seem on the verge of wider discovery.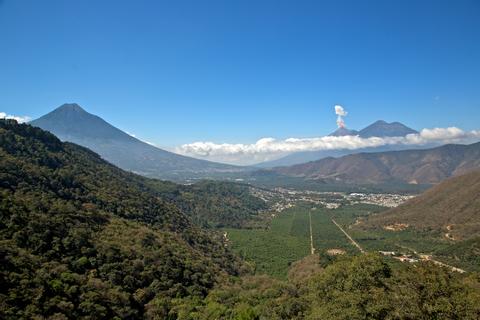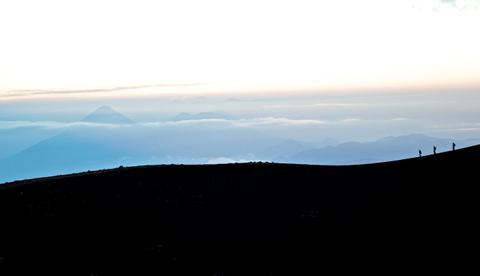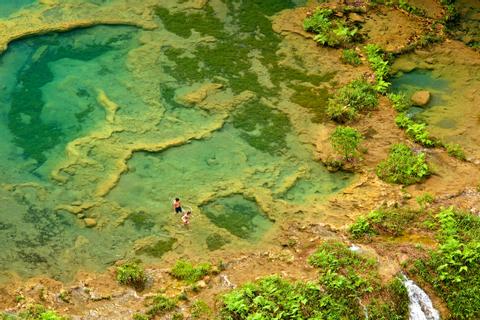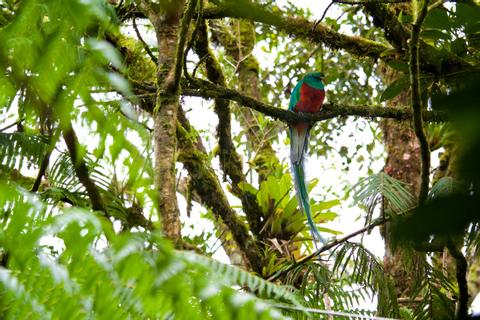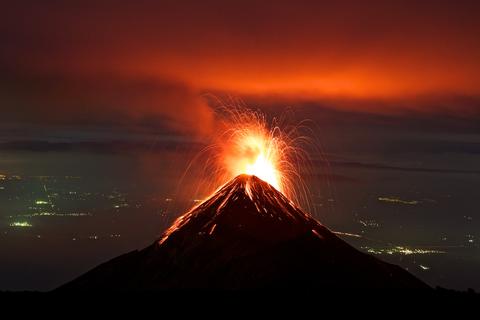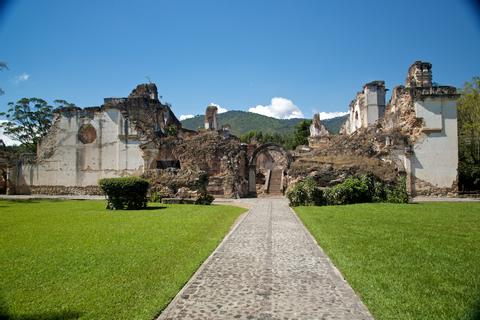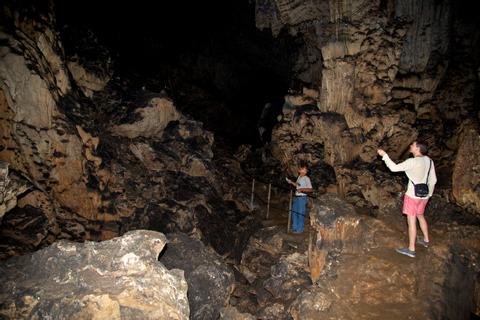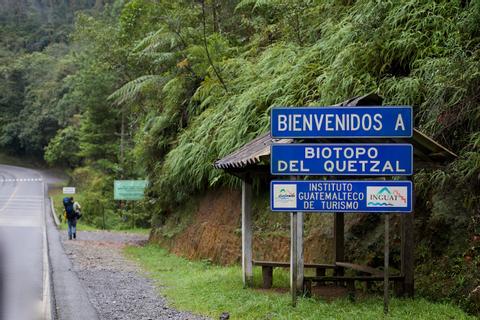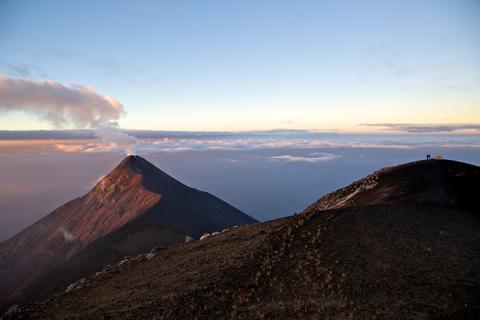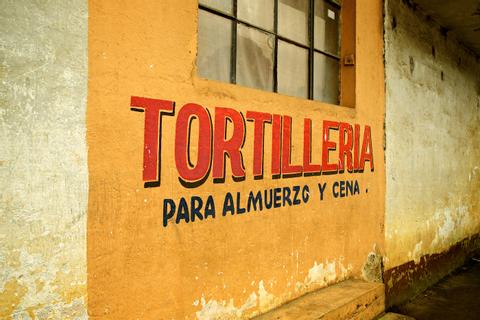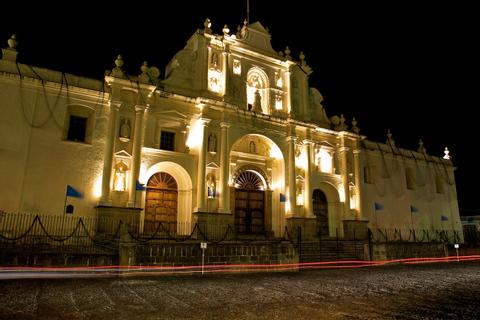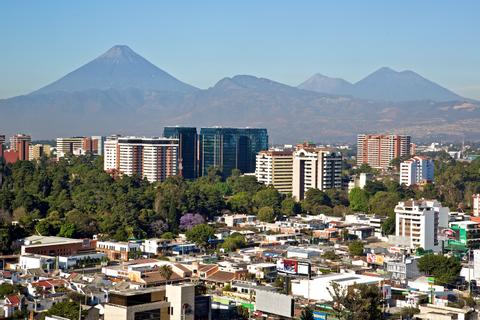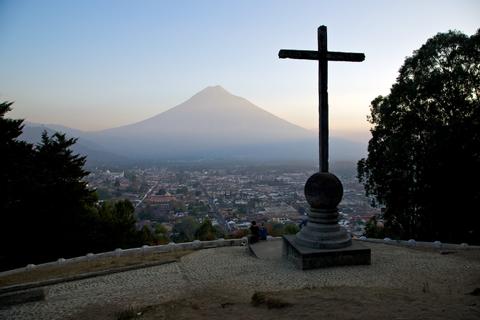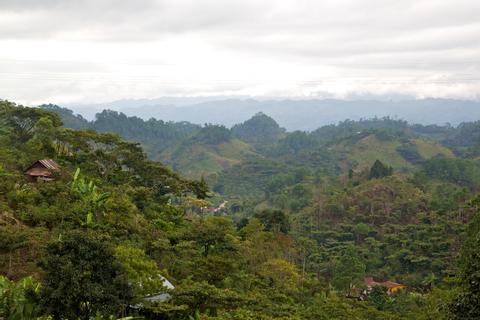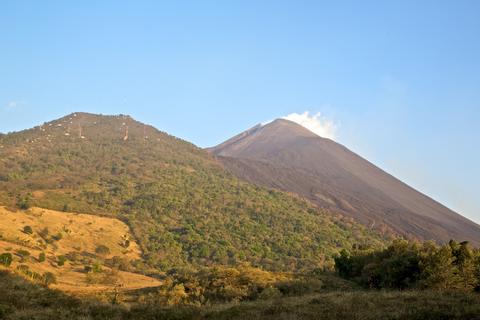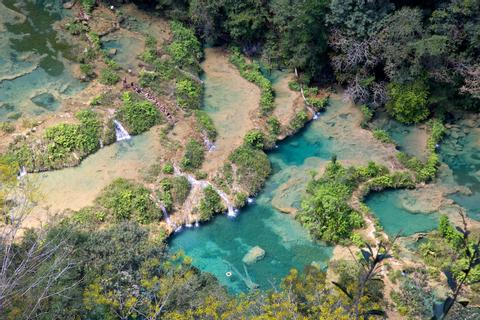 As the capital of Guatemala and home to a major international airport, Guatemala City will likely be your point of entry and departure. The city is a sprawling and colorful metropolis that spreads into a forested valley. In comparison to some of Guatemala's quainter and more cultural destinations, Guatemala City is unattractive. Even so, the city does have some interesting museums and historical sites, as well as excellent restaurants and shopping opportunities.
La Antigua is set 28 miles (45 km) west of Guatemala City. Antigua was the capital of Guatemala until an earthquake destroyed much of the city in 1773. These days, it's one of country's most charming and attractive destinations. Declared a UNESCO World Heritage Site in 1979, Antigua is still scattered with ruins and cultural gems. Sites include old churches, colorful parks and exceptional museums, many of which are within walking distance of one another. Antigua is also one of the best places to shop in Guatemala, particularly for jewelry, textiles, or clothing. Tasty restaurants and cute hotels abound.
Outside of Antigua, travelers can enjoy hikes up the Acatenango and Fuego volcanoes. The Acatenango Volcano is one of the most popular climbs in the area. Rising to a height of about 14,000 feet (4,300 m), Acatenango is an impressive and dormant volcano. The hike up takes six hours and is fairly difficult—but the view from the summit is worth it, especially at sunrise or sunset. From here you'll also be able to see the Fuego Volcano, which has seen increased volcanic activity since 1999. Fuego continues to remain active at low levels today—smoke can be seen rising from its top on most days. You can hike portions of the Fuego Volcano or get good views from the Acatenango Volcano.
Outside of the La Antigua and Guatemala City area, the Central Highlands are fairly mountainous and remote. Recreational opportunities and natural attractions abound, and there are also some incredible Mayan ruins across the Honduran border at Copán.
Set within the misty highlands of Las Verapaces, Cobán is a larger and somewhat nondescript town—it is, however, surrounded by beautiful outdoor areas. Forested mountains and coffee plantations encircle the town. Cobán produces some of Guatemala's best coffee, and visiting a local coffee plantation is a fun way to learn about the coffee production process (and also try an extremely fresh cup of coffee).
About an hour outside Cobán is the 2,580-acre (1,044-ha) Biotopo de Quetzal. This reserve protects huge swaths of cloud forest, some of which provide habitat for the endangered quetzal. Your chances of spotting a quetzal are decent, but even if you don't see one you'll likely encounter a range of other birds. The trails here lead through dense forests and give travelers a good idea of what tropical forests are like.
Not far from Cobán is the Semuc Champey Natural Monument. Semuc Champey is made up of a series of limestone pools and waterfalls. Formed by runoff from the Río Cahabón, the pools are placid and provide travelers with an absolutely fantastic place to swim and relax. The setting is beautiful.
Another idyllic natural area in the Central Highlands is the Candelaria Caves. Set within the mountains in northern Alta Verapaz, these seven limestone caves spread across 14 miles (22 km) and are interconnected by the Río Candelaria. The caves have ceilings that reach as high as 200 feet (60 m) and are 60–100 feet (20–30 m) wide. Occasionally punctuated by natural skylights, the caves are an awe-inspiring place. They can be explored by foot or in an inflatable raft.
The Mayan site of Copán and the adjacent town of Copán Ruinas are found in the easternmost extension of this region—which, as it turns out, is actually across the Honduran border. The ruins at Copán are some of the best in the Mayan world. There is a stairway that contains the longest known Mayan hieroglyphic inscription. Other impressive structures include 7th-century stelae, excavated tunnels, and the ceremonial Acropolis.
About a mile from the ruins is the town of Copán Ruinas. Set within a lush valley, this pleasant town acts as a perfect home base while exploring Copán and other nearby attractions, including hot springs and a coffee farm. With cobblestone streets and red-tiled roofs, Copán Ruinas is charming. It's a friendly town with tasty restaurants, cute cafés, and excellent hotels.
Guatemala's Central Highlands have much to offer travelers. As more people discover the riches of this region, it will likely develop at a more rapid pace. For now, the Central Highlands represent a beautiful and remote slice of Guatemala. Aside from the cities of La Antigua, Guatemala City and Cobán, you'll enjoy pristine environmental areas that are underwhelmed by tourists. The combination of culture and climate makes it one of Guatemala's choice regions.
Personalized Trips for Central Highlands, Guatemala
Where to go in Central Highlands, Guatemala