Alta Verapaz, Guatemala
The departments of Alta Verapaz and Baja Verapaz collectively make up an area known as "Las Verapaces." Alta Verapaz, the more northern of the two departments, hosts verdant forests, turquoise swimming holes, large caves, and white-water rivers. Although this area is becoming an ecotourism destination, it still sees far fewer visitors than most places in Guatemala.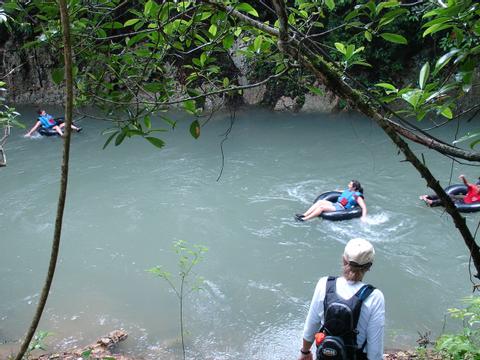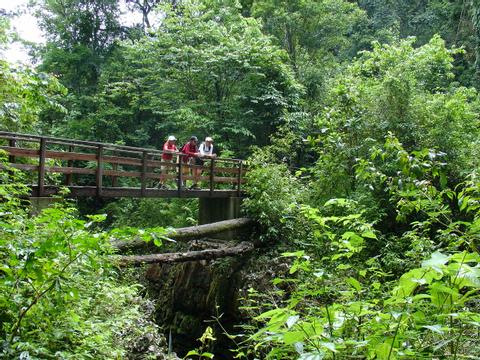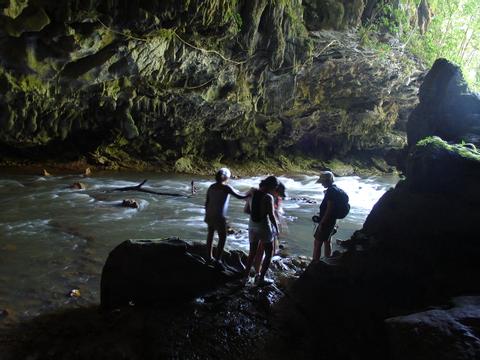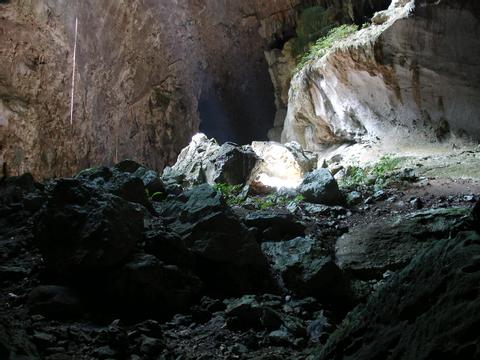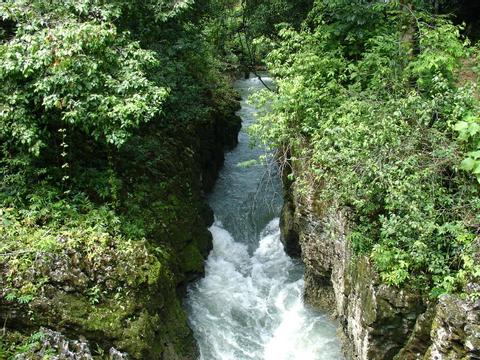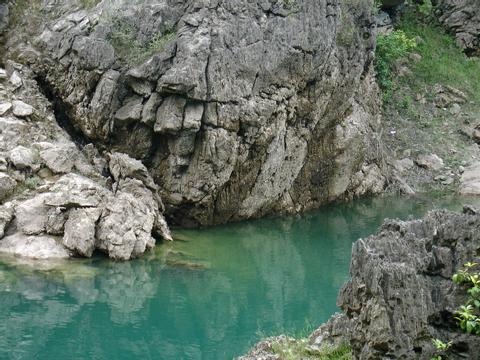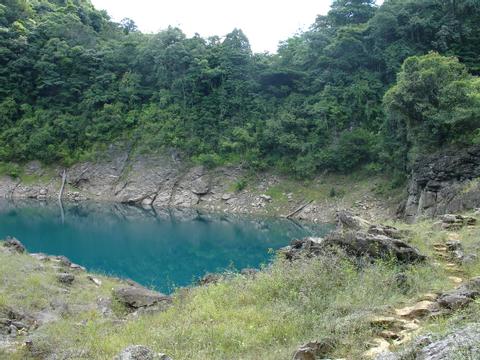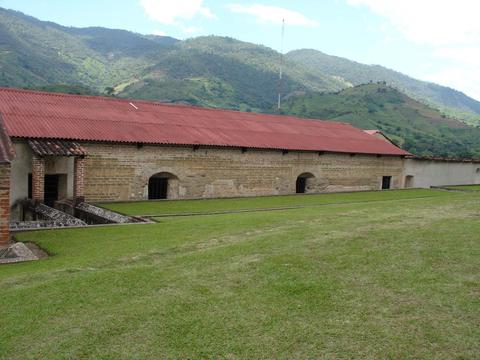 Alta Verapaz is a popular place with outdoor enthusiasts, and for good reason—there are big mountains, fast rivers, and beautiful forests to explore. It's home to Guatemala's national bird (the resplendent quetzal) and national flower (monja blanca, an orchid). Natural attractions, however, are not the only things found here. The Mayan site of Cancuén is within reach, and Mayan culture is still strong in many of the villages.
The departmental capital is Cobán. Surrounded by coffee plantations and green mountains, Cobán sits at an elevation of 5,000 feet (1,500 m). The temperatures here are similar to those of Guatemala City, although a misty rain known as chipi chipi is present throughout much of the year. Even so, Cobán is pleasant and tranquil, with a small national park in the town center. It's also one of the most important coffee-growing destinations in Guatemala. While here you can tour coffee plantations and an orchid nursery.
The limestone pools at Semuc Champey are one of the region's top draws. Semuc Champey is made up of a series of turquoise pools and small waterfalls, which are made from the runoff of the Río Cahabón as it plunges underground before reemerging later downstream. The swimming here is spectacular and there are also a few trails to hike along.
Spelunkers will enjoy visiting the Lanquín Caves National Park, which sits just outside the town of Lanquín. The caves are several miles long, but visitors are only allowed to explore a small portion. Even so, there are fantastic stalactites to see and, if you come around sunset, you can watch thousands of bats flying from the cave.
More caves are found at the Candelaria Caves National Park. The cave system includes seven caves that are interconnected by the Río Candelaria. The whole system is about 14 miles (22 km) long, with caves that are 100 feet (30 m) wide and 200 feet (60 m) tall. Not surprisingly, is one of Central America's largest cave systems. The caves can be explored on foot or in river tubes.
The Mayan site of Cancuén is close to the Candelaria caves. This site is thought to lack the pyramids that are often found at other Mayan sites because of the proximity of the Candelaria caves. Caves were viewed as sacred entrances to the underworld. Archeologists believe that Cancuén was a trading center. While here, visitors can see a three-story palace – the largest known Mayan palace – and a huge stone panel with hieroglyphic carvings.
White-water rafting trips can be made along the Río Cahabón. There are sections of the river with Class III-IV rapids, so rafting the Río Cahabón can be quite the adventure. In fact, this is the best white-water river in the country. It also has rapids interspersed with calm sections. This allows you to search for birds and other animals in the surrounding forest as you catch your breath after the rapids.