This eco lodge is right outside of the Biotopo de Quetzal, which is an essential habitat for Guatemala's national bird, the resplendent quetzal. It's easy to understand why this bird captured the Guatemalan imagination once you catch sight of the males' jewel-toned plumage and long, green tail feathers. The grounds of this eco-hotel allow you to envelop yourself in the cloud forest's misty atmosphere as well as a few creature comforts.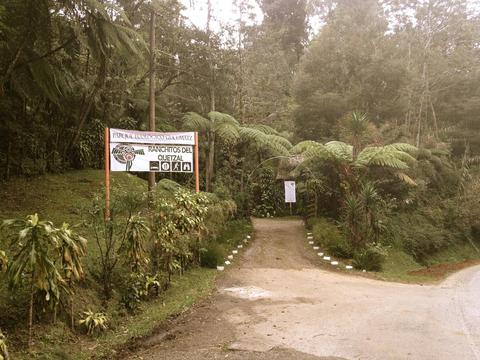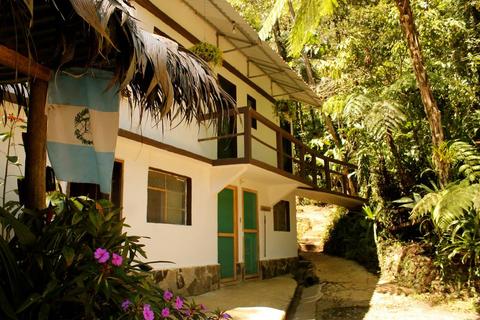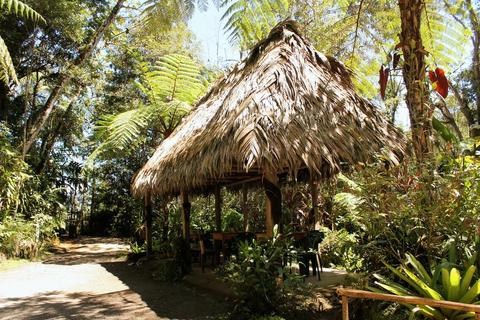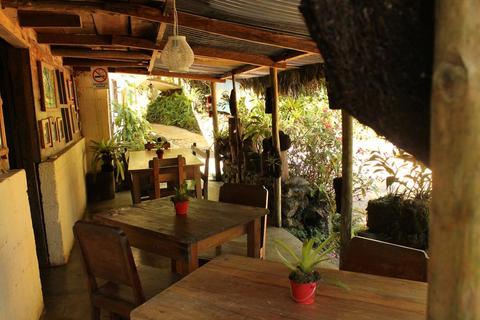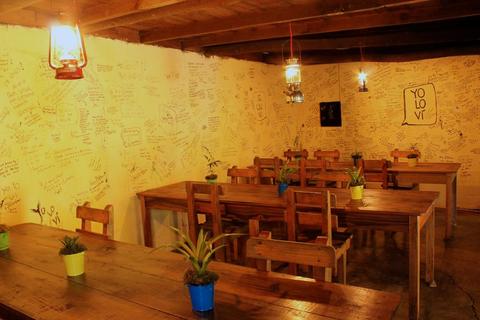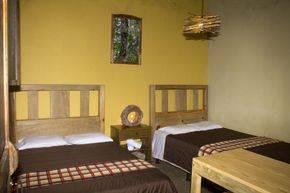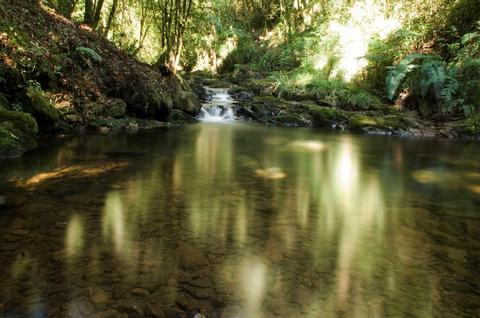 1:00 p.m. check in
7:00 a.m. check out
Keep in mind that while quetzals do live in this area, they're still fairly reclusive and difficult to spot. Even if you don't see quetzals on one of your nature tours, you'll have the chance to see plenty of other rare birds, as well as rare species of orchid and bromeliad. Follow a professional nature guide who can point out these tiny, delicate specimens. On a bird watching tour, you'll follow an expert who knows how to make the calls that attract some of the forest's colorful residents.
It's a short drive from the lodge to the small town of Purulha, where you can sample coffee grown on local plantations as well as a smattering of restaurants. If you're looking for a more convenient meal, there's also a cafe right on the grounds of the lodge. Here, you can order hearty Guatemalan fare and fresh fruit smoothies.
Guests each get their own small cabin, complete with a private bathroom. The accommodations are nicely spread out over the grounds, so you'll have plenty of space to feel at one with nature. Please keep in mind that because of the remote location, this cabin does not provide Wi-Fi.
More Property Amenities
Accommodations
Main House
Sleeps 4
Bedrooms:2,
2 Double beds